When Clinton Smith left his post as editor in chief of Veranda last fall, he didn't disappear into the wilderness. He remained a familiar face at industry events on both sides of the Atlantic, making appearances at Design Leadership Summit in D.C., Déco Off in Paris, High Point Market, and industry events in New York. One question followed him everywhere he went: "What are you doing next?"
"People have certainly been inquisitive about my next moves," Smith tells Business of Home. "I had a very clear picture of what I wanted to do, and not do, when I left my previous job. Time off was part of that."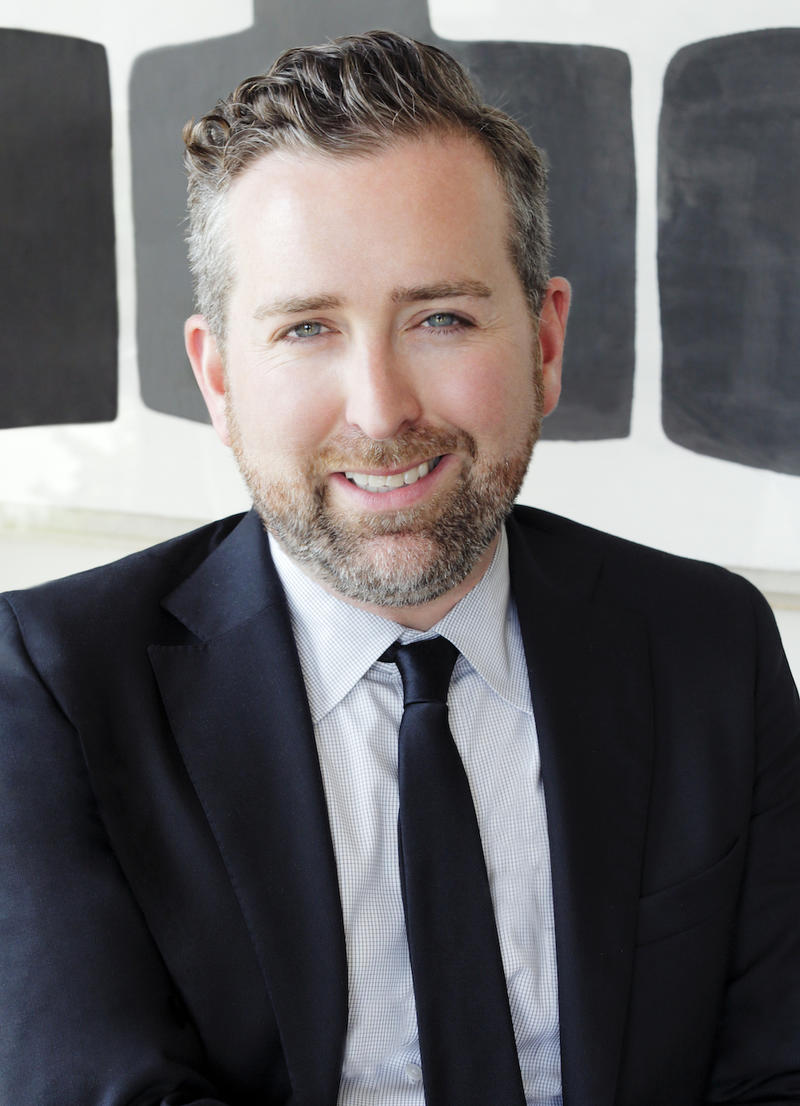 For fans who have scoured the design editor's Instagram photos of lush landscapes and picturesque vignettes of country life for clues, the wait to uncover his next move is over: Today, New England Home announced that Smith will become its editor in chief in July 2019, overseeing the editorial content and strategy of the bimonthly shelter title, as well as Esteem Media sister magazines New England Home Connecticut; New England Home Cape & Islands; Rise, which launched in March and focuses on city living; and Next, a new publication coming this fall. Smith succeeds Kyle Hoepner, who was part of the brand's initial launch team in 2005 and had held the role of editor in chief since 2008.
"I'm thrilled to be taking the helm of New England Home and its family of titles, and getting to collaborate with a group of professionals who are just as passionate about all things home as I am," says Smith, who will be formally introduced at the Luxury Home Design Summit in Cape Cod on May 19, and begins in the new role on July 8. "Stretching from the Connecticut suburbs just north of New York City to the far reaches of Maine, the area is rich with a storied design history and a new, cosmopolitan vigor that holds an exciting future. That mix of 18th-century heritage and 21st-century verve is something the magazine will continue to champion and celebrate."
Smith was most recently the editor in chief of Veranda for five years, a post he left in September 2018—just weeks before Hearst Magazines moved the magazine's editorial operations to Birmingham, Alabama, amid sweeping staffing changes at its shelter titles. The Dallas native had previously served as editor in chief of Atlanta Homes & Lifestyles, also owned by Esteem Media, for 11 years.
"I have had the privilege of working, both formally and informally, with Clint since 2005 at Atlanta Homes & Lifestyles, during his tenure at Veranda, and over the last year on so many design media initiatives," says Adam Japko, managing partner of New England Home and founder and CEO of Esteem Media. "The prospect of Clint bringing his depth of experience and insights in design and lifestyle media to New England Home has all of us on the edge of our seats anticipating the next great stage for [the brand]."
New England is as much a state of mind as it is an address, and celebrating that unique sense of place truly excites me.
Clinton Smith
"There is no one more qualified than Clint to lead our various titles on their next chapter of success," adds New England Home's publisher, Kathy Bush-Dutton. "Our entire team [is] eager to welcome him with open arms."
And it turns out that Smith may have been dropping clues about his next moves all along. Those dreamy, contemplative Instagram posts? A tantalizing view into his passion for the outdoors—and the root of his personal endeavor, Arcadian Projects, a consultancy practice for design professionals and businesses that he will continue to pursue in addition to his new role.
"My Instagram account is full of seemingly leisurely, picturesque hikes, pretty houses, flowers, gardens, things from the natural world. That's by design. It's authentic, it's truly me, but it's only one tiny sliver of my life, yet one I'm quite passionate about and choose to celebrate," he says.
With Arcadian Projects, which developed organically out of several consulting projects he took on after leaving Hearst, Smith's focus is on the intersection of indoor and outdoor living: "The idea of bringing together a brain trust of design talent from various disciplines that bridges the two is more important now than ever before," he explains. "I want to focus on my work at New England Home and, through Arcadian Projects, develop or take on very selective projects that my both challenge me and fulfill my other interests. I have deep connections across the country, for which I'm grateful. I grew up in Texas, attended the University of Mississippi, lived in Atlanta on and off for 15 years, in California for two, and have now been in New York State for almost six, so I feel as though I have a unique perspective on how the country lives, as well as how people create the homes of their dreams from coast to coast."
Smith will split his time between the magazine's headquarters in Boston and his home in Bedford, New York. The commute will likely give him some leeway to explore: "The region is so expansive and has an abundance of stories to be told, that being at one's desk all the time isn't necessarily a best practice for an inquisitive editor in chief," he says. "New England is as much a state of mind as it is an address. The aura of the region emanates well beyond its six-state region, and celebrating that unique sense of place truly excites me."
Homepage photo: Erica George Dines