Maine Home + Design magazine was acquired late last month by State 23 Media, a newly formed LLC, with a group of lead partners that include Adam Japko—CEO of Esteem Media, founder of Design Bloggers Conference and managing partner of New England Home magazine—as well as other media investors who formed the partnership expressly to acquire the titles.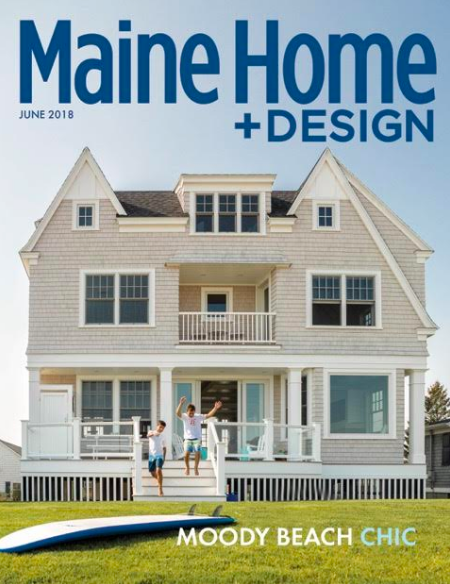 The team also includes State 23 Media publisher and CEO Andrea King, who will serve as CEO; Sandy Spaulding, president of Sea Glass Capital Advisors, a financial and management advisory firm in Portland; Jill Hinckley, owner of Hinckley Introduction, a matchmaking agency in the area; Gary Mueller, a serial entrepreneur; Chris Legg, a financier of media and technology companies; Gerry Parker, former COO/CFO of Network Communications, a local media company in Atlanta; Stuart Dean Company president and CEO Bruce Hallett, who had served as president of Sports Illustrated and Time magazines, as well as managing director of Time Inc. Magazines South Pacific in Sydney, Australia; and Karen Weltchek Mueller, a Boston-based management consultant and entrepreneur.
"We're confident Adam and his team's experience and expertise with national and local media properties will propel our business forward and allow us to continue making a positive impact on the state we love," said King.
Maine Home + Design focuses on architecture, interior design and art. The magazine, which has a subscription of some 30,000, is found on 750 newsstands in its home state, as well as in Connecticut, Rhode Island, New Hampshire and Massachusetts.
"As publishers of New England Home," said Japko, "we watched the amazing connection and energy these Maine media brands created in their market. Since 2005, we have been acquiring best-in-class regional media around the country, so getting this unique opportunity to invest in Maine's local media and business communities made tremendous sense to us. As we have with our other properties, we will provide capital and a framework for the local team to create print media, online media, and events that produce meaningful results for local businesses and consumers."