In BOH's new series On Trend, we're asking designers to share their favorite of-the-moment finds.
Elegant yet energetic, scalloped edges and patterns are having a moment, and it's not difficult to see why. A little bit wavy and a lot like arches, scalloped motifs reached peak popularity during the 1920s art deco movement and presently provide designers with a dash of geometric drama that still reads traditional. "Scallops are timeless and classic," says designer Gray Walker. "Scallops can be overscale for drama and smaller scale for the preppy, playful look. The repetitive curves create movement [and] flirt with the piece they are anchored to."
Curious, we asked Walker and two other designers—Philip Mitchell and Jessica Lagrange—to each tell us their three favorite scalloped decor finds and how to integrate them into a space.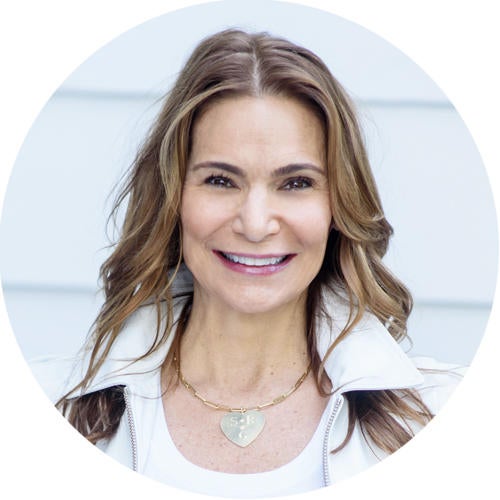 GRAY WALKER | GRAY WALKER INTERIORS
Walker strives to create spaces that bridge the gap between modern and traditional. The Charlotte, North Carolina–based designer relies on rich hues, classic patterns and one-of-a-kind antiques to forge warm but glamorous interiors that exude sophistication.
Capri Platform Bed by Oomph
"The scalloped base on the sides and foot create a sense of rhythm, and the fabric options can give this bed many personalities."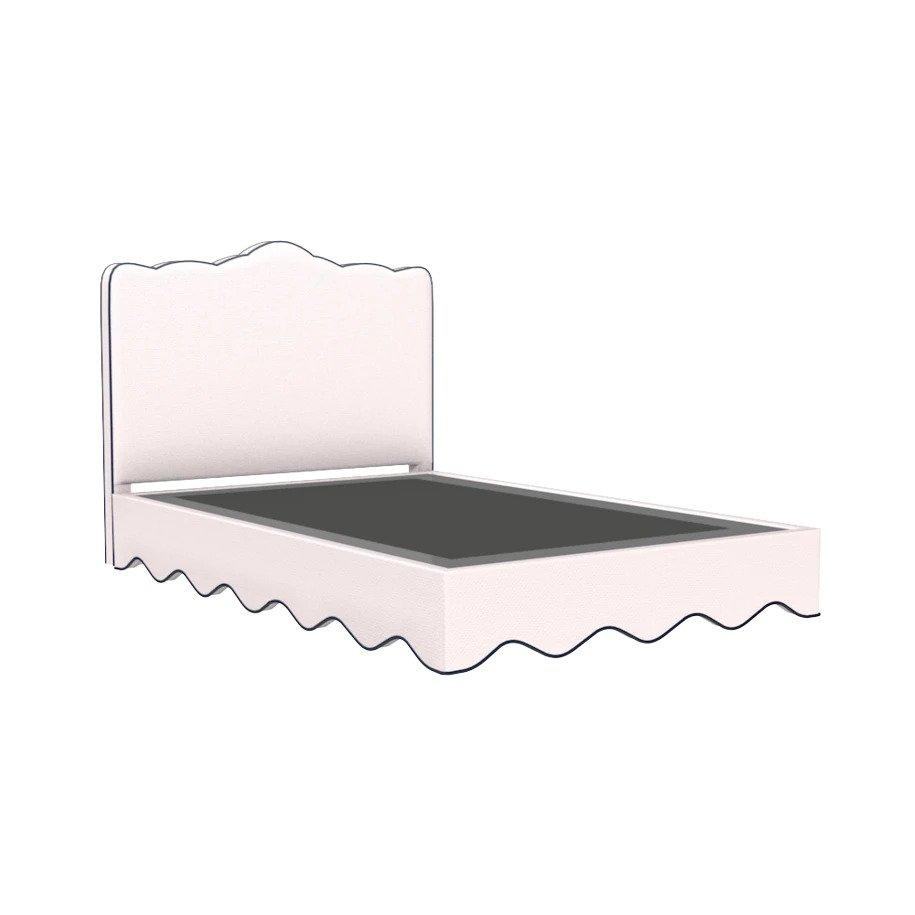 Scalloped Arm Sconce by Coleen and Company
"This whimsical approach to a simple task light could make paying bills pleasant! I would use this light flanking a headboard for a reading lamp."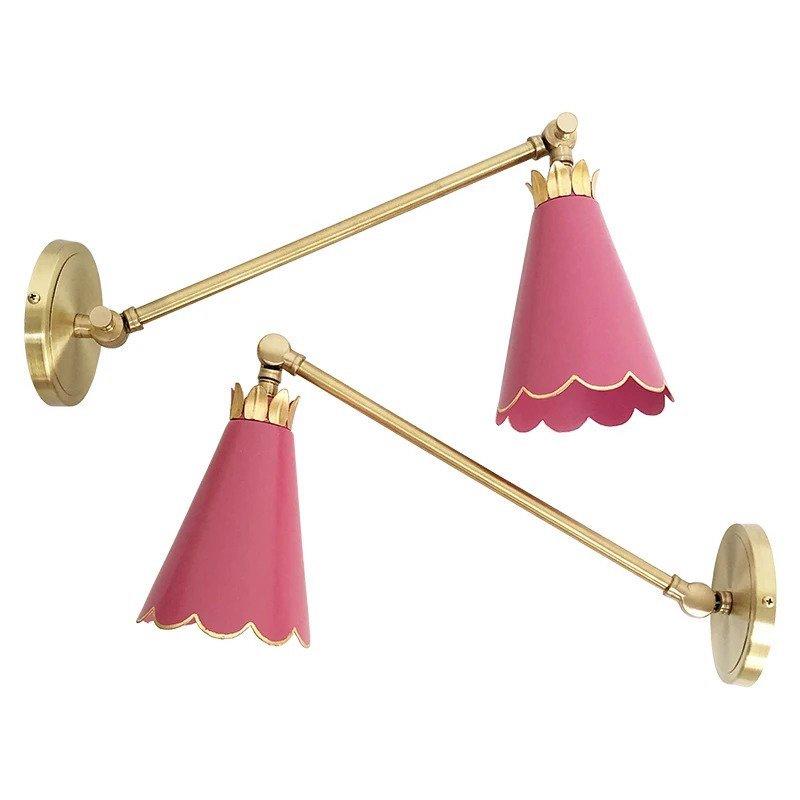 Courtesy of Coleen and Company
Lombard Oval Dining Table by Jan Showers
"A graceful double-pedestal dining table finished with a scalloped apron creates a fresh and classic vibe. The table can be mixed with many styles and periods of furniture. The scallop is as timeless as the Greek key! I would place this with anything from a Louis XVI–style to Lucite chair. So versatile!"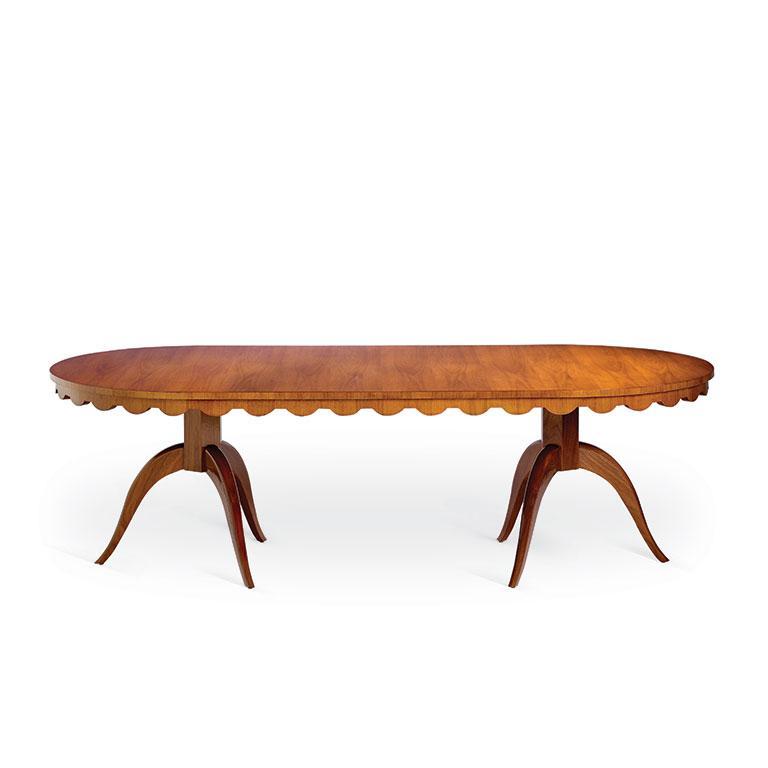 Courtesy of Philip Mitchell
PHILIP MITCHELL | PHILIP MITCHELL DESIGN
Mitchell believes that every home should tell a unique story. Known for his nuanced approach to contemporary art and eye-catching colors, the Canadian designer has earned a reputation for creating maximalist-minded interiors that don't skimp on comfort or livability.
Betty Flush Mount by The Urban Electric Co.
"Lighting is one of the most significant elements in any design, and one of the best ways to make a room feel elevated and layered is by mixing in unique lighting pieces. The scallops on this light fixture add ornamentation in such a gentle way."
Courtesy of The Urban Electric Co.
Scalloped Pillow Sham by D. Porthault Paris
"Mixing and matching styles is one of our favorite ways to add pattern and depth and bring personality to a bedroom. I love to add a scallop detail like this one to add interest and break up the straight lines in the rest of the bedding so that it creates a beautifully layered bed in a way that still feels cohesive and serene."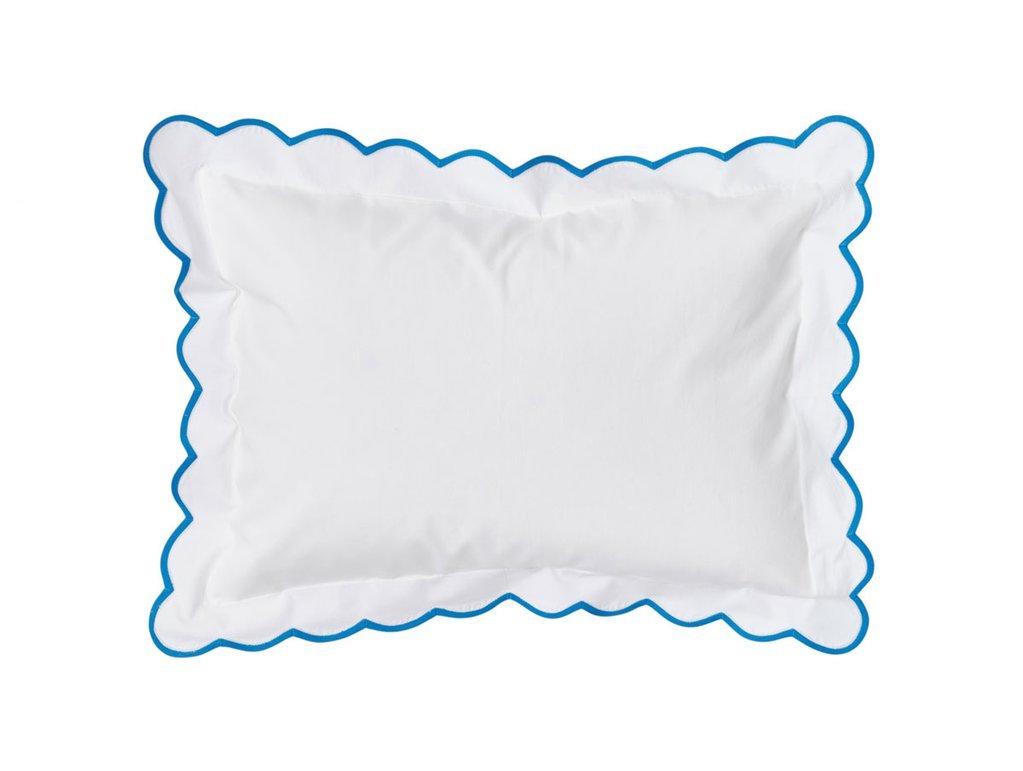 Courtesy of D. Porthault Paris
Burst by Alexa Hampton for The Shade Store
"The whimsical scallop pattern of this fabric blind brings a youthful twist to a window."
Courtesy of Alexa Hampton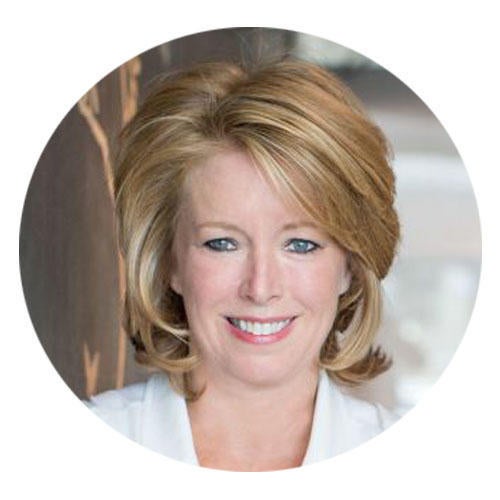 Courtesy of Jessica Lagrange
JESSICA LAGRANGE | JESSICA LAGRANGE INTERIORS
Beloved for her keen eye for clean lines, rich earth tones and sumptuous finishes, Lagrange aims to create spaces that strike a balance between classic and contemporary. Using a wide range of aesthetic styles, the celebrated Chicago-based designer's projects are marked by neutral palettes with strategic pops of color and simple patterns.
Ripple Swivel Stool by Cuff Studio
"We like Cuff Studio's whimsical take on a classical Royère form with their Ripple bar stool. This piece marries beauty and function with its upholstered seat and metal legs."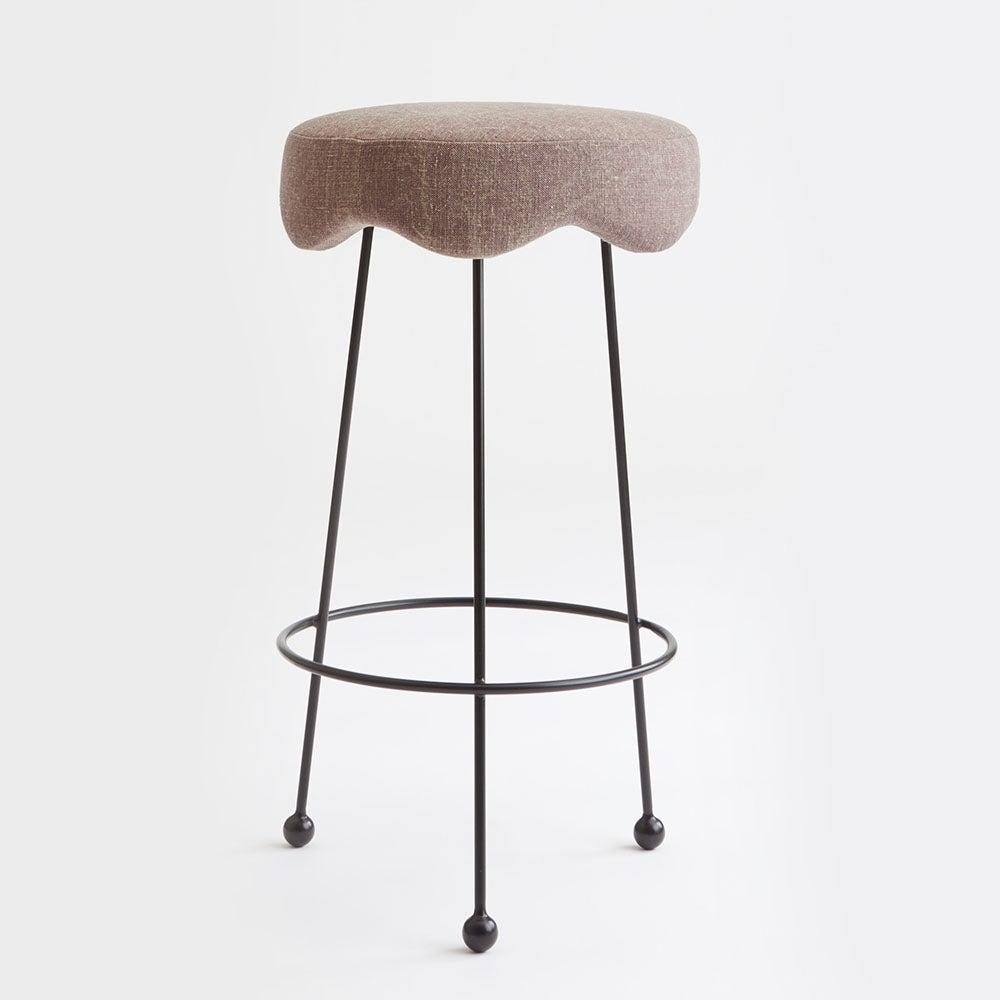 Lombard Street Trim by Travers at Zimmer + Rohde
"Trims are a great way to introduce texture and color on a multitude of surfaces. This specific trim by Travers is the perfect way to finish off any piece."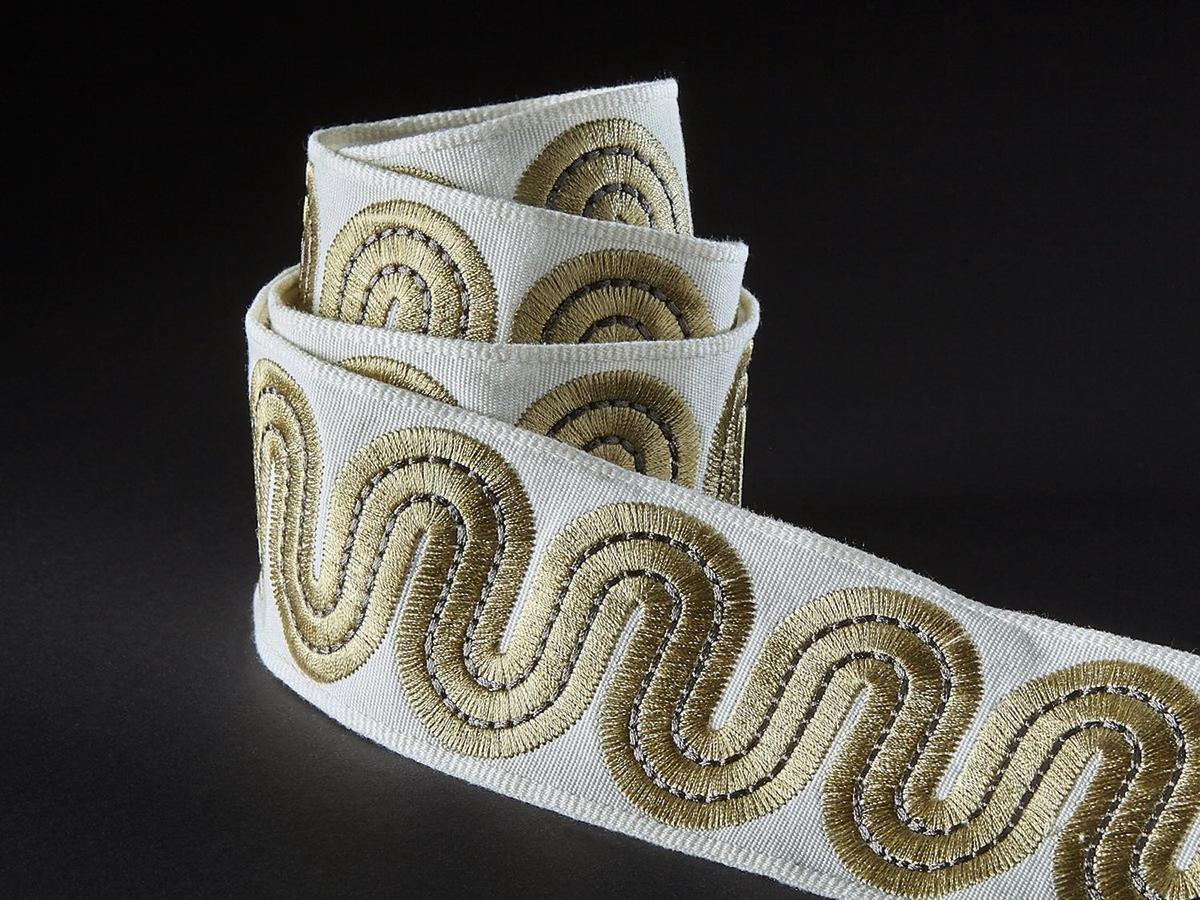 Courtesy of Zimmer + Rohde
Bookbinder Rug by Shiir
"Shiir's bookbinder rug is a favorite at JLI! The abstracted use of scallops by effect of marbling and swirling of colors makes this rug an easy integration into any interior."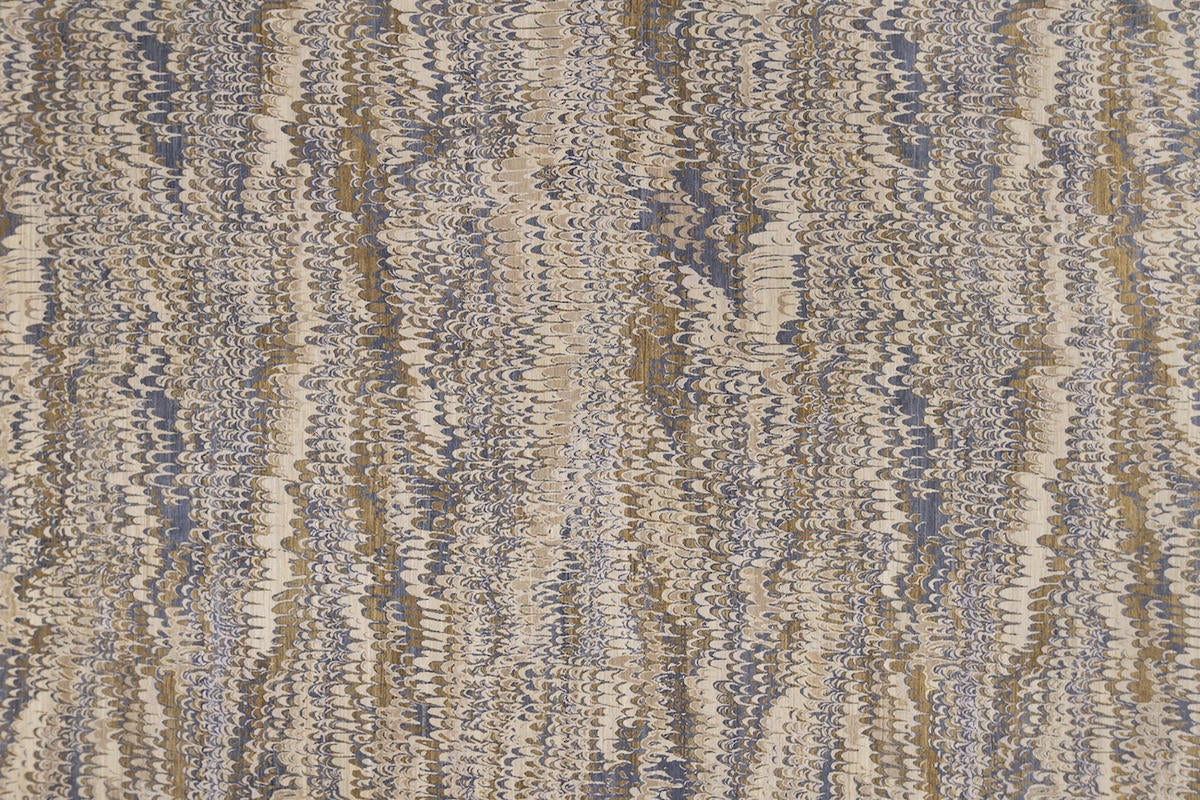 Homepage photo: A room designed by Philip Mitchell | Annie Schlechter