Attention terracotta fans, midcentury modern lovers, and those who have an alliteration affinity: Cavern Clay SW 7701 is Sherwin-Williams' 2019 Color of the Year.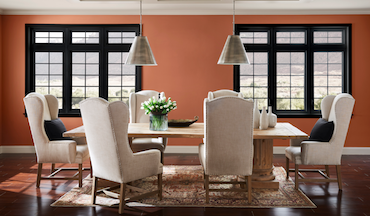 Courtesy of Sherwin-Williams
"We believe 2019 will be a renaissance of the 1970s—with a twist," says Sue Wadden, Sherwin-Williams director of color marketing. "Our 2019 Color of the Year, Cavern Clay, embodies renewal, simplicity and free-spirited, bohemian flair."
The warm hue is part of the Wanderer color journal that was announced this summer at the Sherwin-Williams 2019 Colormix Color Forecast. It is meant to complement leather, wood and, uniquely, cacti. The brand recommends pairing Cavern Clay off with browns, blues and greens to hone in on the nostalgia of the 1970s that the shade evokes. "Cavern Clay is an easy way to bring the warmth of the outdoors in. Envision beaches, canyons and deserts, and sun-washed late summer afternoons—all of this embodied in one color," says Wadden.
She continues: "Spaces like boutique hotels, restaurants and even offices are making an effort to create photo-friendly areas that are Instagrammable. Cavern Clay is an ideal color for flattering and design-forward aesthetics—it plays well with many types of lighting, and brings this visual of the expansive and free outside world to interiors, resulting in open and versatile public spaces."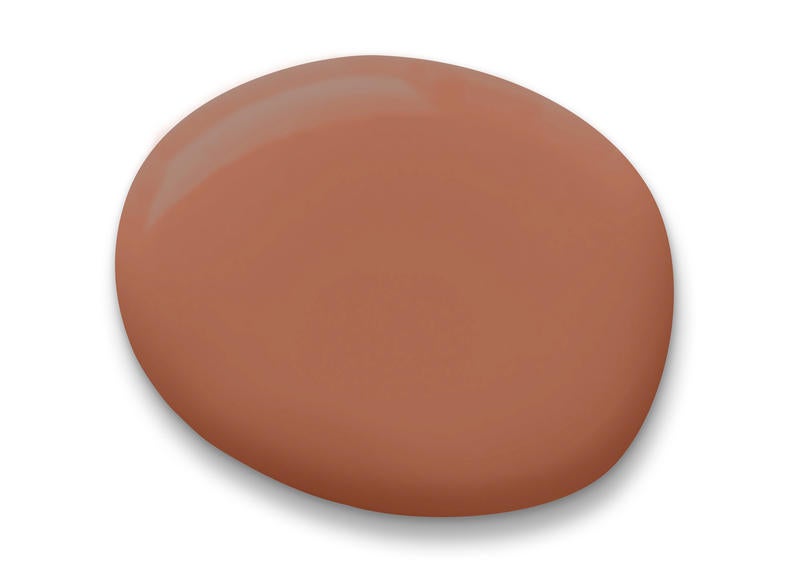 Courtesy of Sherwin-Williams
Cavern Clay is Sherwin-Williams' ninth COTY. A team that includes Wadden and other color and design experts research and identify trends from around the world that may have an impact on color. This is the brand's first pinkish-toned COTY since 2015, at which time the brand said Coral Reef SW 6606 embodied the "cheerful approach to design" of that year. In 2018, Oceanside SW 6496, a greenish blue, ruled above all. Poised taupe was the big man on top the year before that.
Other paint companies with COTYs include Behr, Pantone, Benjamin Moore and PPG Paints.