Like many of us, when the pandemic caused lockdowns around the world in April, artist and designer Malene Barnett, the founder of the Black Artists + Designers Guild, looked to Zoom to keep her community connected. She set up weekly video chats for members, where they could all discuss subjects like how to apply for the Paycheck Protection Program or small-business loans. Those chats quickly pivoted to how to stay creative during a troubled time, which led to the idea of a virtual concept house that could serve as both a creative incubator and a showcase of the talent of BADG's members.
"We decided that we wanted to expand the idea of a showhouse, which is usually more based in fantasy than in reality," says Barnett. "We wanted to have something that could be real, and position it as a way to live and not just show off great design."
Dubbed the Obsidian Virtual Concept House, the project imagines an 11,000-square-foot home in Oakland, California, designed for a multigenerational Black family. "We're using research as well as our experience to come at this from a more thoughtful design perspective," says Barnett. "It's thinking about sustainability, innovative technology, and Black culture, and exploring how we can bring all of that together in a space."
The house, which will be presented online using high-tech renderings and virtual reality, will be designed by 22 BADG creators, who will utilize and blend their expertise in architecture, interior design and art. Barnett wants to de-emphasize the individual ownership that often comes with showhouses, where a room is "by" a single designer. "I want to decolonize the way we think about design," she says. "We're all equal creators of this space."
The project will debut in early 2021 and will be a partnership between BADG and Hearst's Luxury & Design Collection, which includes Elle Decor, House Beautiful, Veranda, and Town & Country. "Following our collaboration with the BADG through the "Design Unites" philanthropic initiative earlier this year, we're excited to celebrate and amplify this virtual concept house representing Black families across all of our brands," says Jennifer Levene Bruno, vice president and group publishing director of the Luxury & Design Collection.
"Stories like the one we're telling with this project have not been told, so we're glad that Hearst sees the value," says architect and designer Leyden Lewis, one of the BADG members contributing to the house. "To have that amount of exposure is very exciting. I also think it's reflective of their broader commitment to taking charge on diversity, what with Asad Syrkett recently being named editor in chief of Elle Decor. That's something that, as a Black American, knowing that a position like that is a possibility—it makes me feel proud."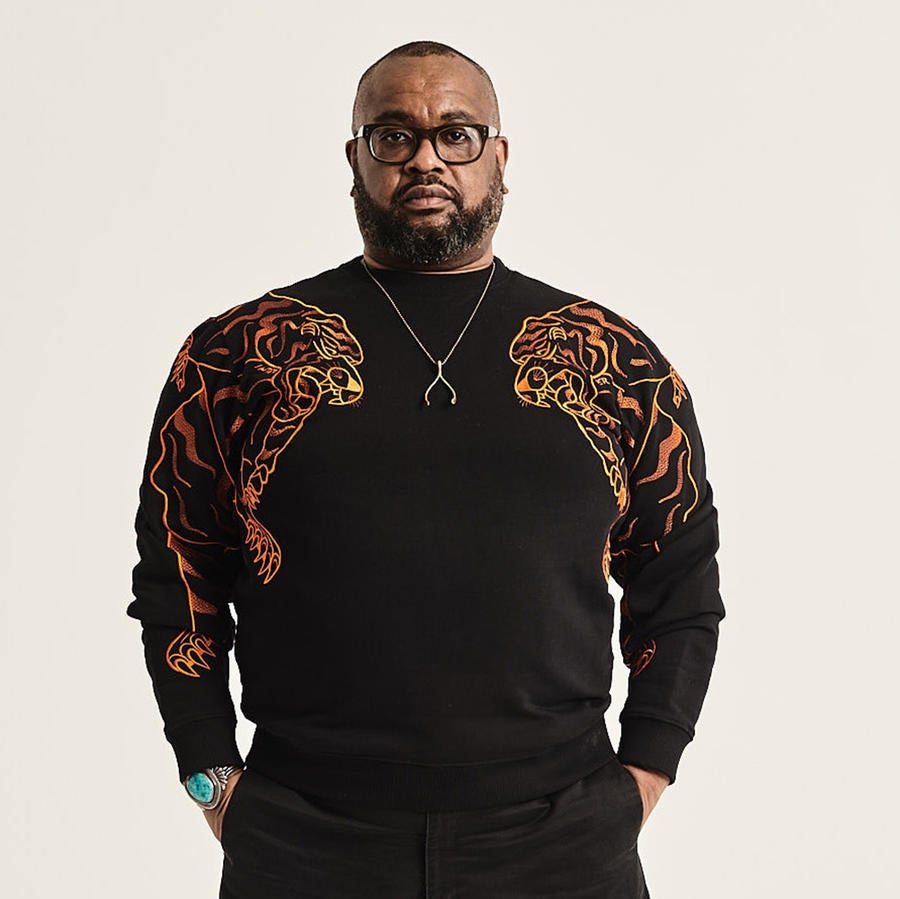 Lewis and fellow architect and designer Nina Cooke John will design the house and co-chair the project's committee, along with Barnett and interior designers Kelly Finley, Everick Brown and Kiyonda Powell. The BADG team set the house in 2025 as a means of lifting some creative barriers. "We wanted to push the limits of the virtual environment and looked to something like a car show, where a car company might have a car that's a bit futuristic and billed to come out in a couple of years, which just gets people excited about the future of car design," says Cooke John. "We want to give Black designers a space to explore concepts that they aren't able to with their actual clients, and allow them to expand their creativity with Afrofuturism in mind. We're asking: When Black people are dreaming and thinking of an idyllic place, what does that look like in a home?"
In the wake of COVID, Cooke John sees the idea of the multigenerational home as more relevant than ever. "We've seen so many versions of families reincorporating this year, from married adults moving back in with their parents or college-aged kids moving home—this is something more and more people are experiencing," she says. "With that in mind, we want this house to be a sort of collage of the Black family experience." The house will be shaped by the idea of what the showhouse designers call "the anchor family," the relatives who host everyone during the holidays or are turned to when a family member needs a place to stay. "That's definitely part of our larger narrative," says Lewis. "How do we create a place that supports a family but also allows other people to pass through?" That idea will be addressed through additions like a studio apartment over the garage.
Sustainable features will also be key to the project, and the designers are exploring how the house could use geothermal heating and cooling in addition to rainwater harvesting. They'll also incorporate areas where the family could grow their own food. "Part of the Black historic tradition involves growing herbs and canning and preserving home-grown produce," says Cooke John. "So, that's definitely something we'd like to acknowledge." The team of creators also plan to acknowledge the Ohlone, the indigenous tribe native to the San Francisco Bay Area, in the design.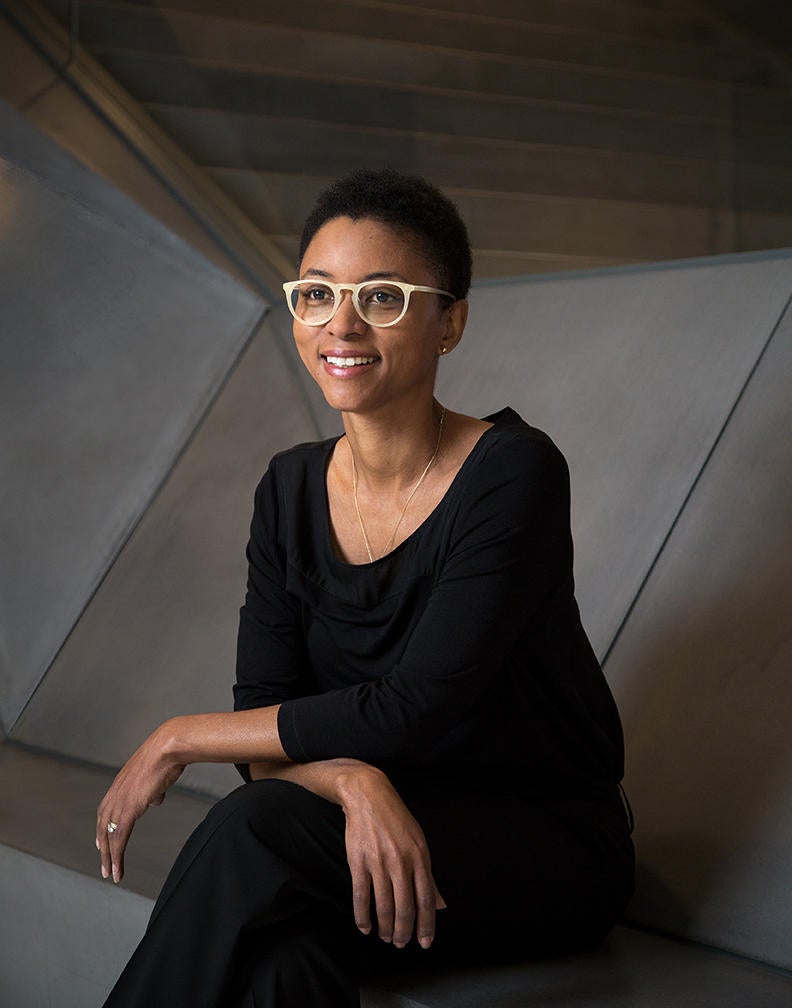 Doing the house virtually allows for the unique opportunity to design without actually having to source anything—something that the BADG creators hope will allow them to create freely and be a bit more imaginative with the materials they can select. "It would be amazing if someone who makes tile and wants to be a part of this house is able to say, 'We have these sketches for a product that won't be out for a year, but how could this work for you?' Or if a company has some incredible automatic-shade product that hasn't been released, we can be incorporating things that aren't even on the market yet," says Cooke John. Lewis adds that it also presents the opportunity for makers to use unproduced work that industry brands could see and then develop.
"We want there to be possibilities like that instead of having someone use, say, a wallpaper that was designed 30 years ago," says Lewis. "Being able to design a room that has no bearing on having to go to the major brands and ask them for their product is really essential in our intention with this project."
The Guild views the Obsidian concept house as its legacy project, something that will happen annually and take many forms, not just focusing on residential work. Barnett would like to change the location each year, always focusing on areas with a thriving Black culture. "Maybe that's New Orleans or maybe it's Kingston, Jamaica, but wherever Black communities are, we want to be thinking about how we can create spaces that support that community," she says. "Black people and Black creators, we understand the systemic structures that are in place—that isn't new for us—but we have to create spaces for Black life where we can persevere and thrive."
Homepage photo: A rendering of the Obsidian Virtual Concept House | Courtesy of The Black Artists + Designers Guild