In an effort to expand its custom offerings, bespoke furniture maker and vintage restorer Björk Studio recently acquired its "most formidable rival," TecnoSedia, an upholstery and soft goods manufacturer also based in Atlanta. The purchase price for the 28-year-old business has not been disclosed.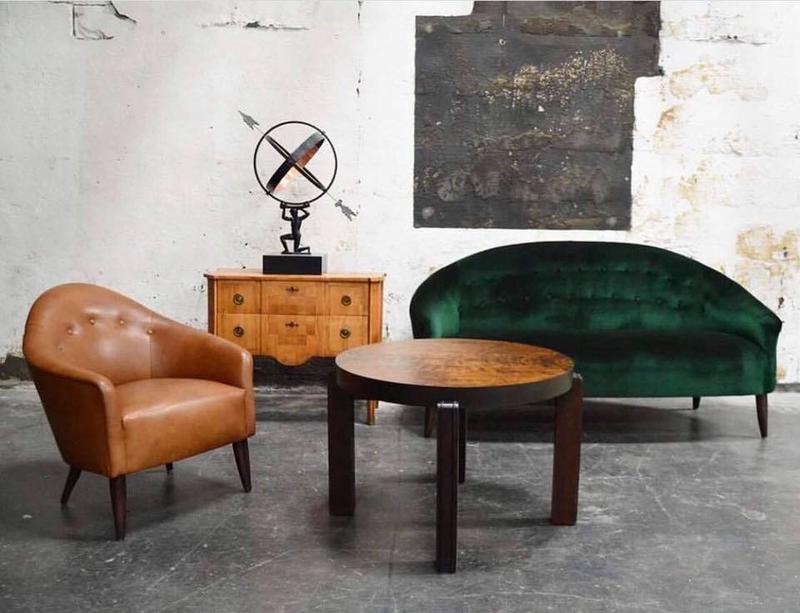 Founded by husband-and-wife design duo Tomas and Amy Wikman, Björk Studio has been producing bench-made furniture and upholstery out of its Atlanta workshops for nearly 15 years. "Our business evolved quickly over the years, and we anticipate that it will continue to do so," says Amy Wikman. "The added resources resulting from the acquisition will give us the flexibility to continue that trajectory so that soon we will be able to turn our attention to the introduction of our own furniture line."
In addition to the furniture-manufacturing benefits, Björk Studio will gain access to TecnoSedia's soft goods operations, including a roster of skilled seamstresses who produce high-end decorative pillows and custom draperies.
"We have always admired the way TecnoSedia seamlessly leads its designer and architect customer base through the specification and creation of custom furniture," says Wikman. "This acquisition will bring efficiencies to our upholstery workflow while also broadening our offerings to the design trade."
As a result of the recent acquisition, the TecnoSedia team will join Björk Studio's operations in the firm's 30,000-square-foot Westside Design District facility.
"The unique creative cultures of Björk Studio and TecnoSedia will be one of our biggest strengths going forward," the designer says. "Both companies have a history of nurturing and valuing our workforces and inviting them into the creative process. Combining these strengths will benefit our customers in ways we cannot even imagine right now."