Debuting at last month's Maison&Objet in Paris, Fendi Casa's latest offerings include the Dream sofa, available in both low and high back versions; the MyHome sofa; the Gilda Armchair; and the crafted metal Infinity Coffee Table set with transparent glass top in olive green, bronze and crystal blue. Also making its mark at the show was the Soho bed, which has joined the luxury brand's existing Soho line. Designer Toan Nguyen, who created the bed, chatted with EAL about his influences and inspirations.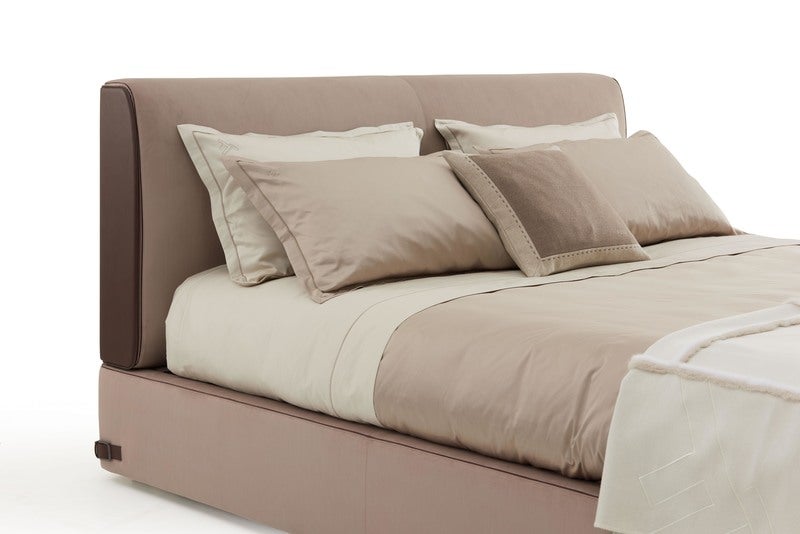 The Soho bed
Nguyen designed his first bed for Fendi Casa for the January edition of Maison&Objet. "The Soho bed, coordinated with the bedside tables and the chest of drawers, once again translates into the Fendi Casa universe those elements of contemporaneity which are dear to the Fendi Maison: a statement of luxury and highest savoir-faire, fostering, at the same time, innovation and creativity," explains the designer. 
Designing for the brand brings with it its own unique challenges. "My challenge is to communicate the highest craftsmanship and quality in a simple yet extremely refined language, where the obsessive care for details is hidden between the lines," he says.
Those challenges stretch beyond aesthetic, into the practical. "My research was focused on implementing fixing systems, such as buckles, going beyond the decorative level and taking into consideration the functional aspect, letting the leather keep its natural beauty while stretched. Details that are just decorative, such as buckles, in the Soho collection obtain a new functionality."