In our weekly digest, find a roundup of need-to-know (and nice-to-know) news.
BUSINESS NEWS
Amid rising rents and waning customers, Barneys has filed for bankruptcy, reported Bloomberg. The chain had assets of $100 million to $500 million and estimated liabilities of the same amount. This was an anticipated move, as the New York brand had sought a partner or buyer in advance of the filing. "Like many in our industry, Barneys New York's financial position has been dramatically impacted by the challenging retail environment and rent structures that are excessively high relative to market demand," CEO Daniella Vitale said in a statement today. Stores in Chicago, Las Vegas and Seattle, as well as five smaller stores and seven warehouses, are expected to close. Locations on Madison Avenue and downtown New York, as well as shops in Beverly Hills, San Francisco and Boston will remain open.
As of August 1, SnapAV—an East Coast-based A/V, surveillance, networking and remote management company—has completed its merger with West Coast-based smart home tech brand Control4 Corporation. Together, the companies hope to dominate the growing global smart home market. This is slated to be a game changer for the industry—we expect many updates to come. (And soon.)
Wayfair suffered another net loss in Q2, even though it doubled its revenue, reported HFN. The retailer's non-GAAP net loss, at $181.9 million, was more than double the the previous year's. More positively, its direct retail net revenue hit $2.34 billion, nearly double that of last year's. On the earnings call, CEO, co-founder and co-chairman Niraj Shah said that the brand's second annual Way Day was a success.
The inventor of the eco-friendly, hipster light bulb is preparing to sue everyone, reported Gizmodo. "The continued availability of these LED Edison bulbs could be in question now that the University of California, Santa Barbara is launching a 'first-of-its-kind direct patent enforcement campaign' against some of the biggest LED Edison bulb makers, including Amazon, Walmart, Target, IKEA and Bed Bath & Beyond," wrote Sam Rutherford. Apparently, many of the bulbs that feature exposed LED filaments are based on unauthorized designs that the school created. "In short, UC Santa Barbara believes it invented those cool vintage bulbs you see everywhere, and now it wants its money." Buy them now before they get more expensive, maybe?
President Donald Trump's trade standoff with China intensified this week with the announcement of a new round of tariffs—a 10 percent levy on $300 billion worth of goods. In response, the Chinese government devalued its currency. The conflict has sent the stock market tumbling, but not everyone is panicking. In a press release, RH announced that affected categories represent less than one percent of its inventory and it isn't expecting the conflict to hurt its bottom line.
LAUNCHES, COLLABORATIONS AND PARTNERSHIPS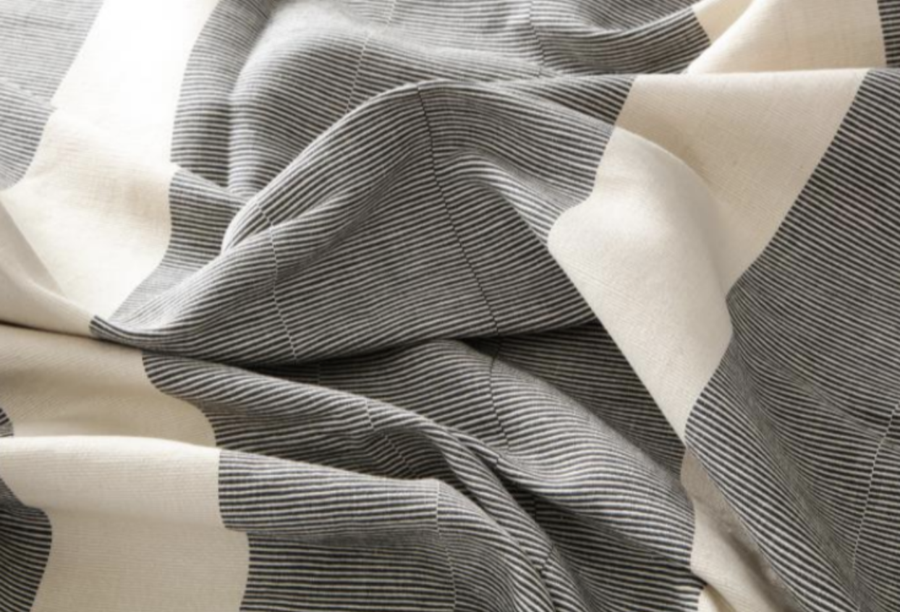 Mark Cunningham has launched Marked, a line of furniture, fabrics and objets. The designer worked with Ralph Lauren for 15 years before he began his own firm in 2005. "We're very proud to share this new collection," he tells BOH. "I'm looking forward to seeing what other designers respond to, especially how they interpret the furniture and fabrics for their own projects."
Wilsonart is debuting its Slice of Ice by Danny Seo collection of laminate surfaces inspired by arctic ice flows. The full collection, a total of nine patterns, is available online on the brand's virtual design library.
Artist Hunt Slonem has launched a home goods and accessories collection. Summer goods, including plates and napkins donning butterflies, bunnies and finches, are available in Southampton, New York, and Mallorca, Spain; an autumnal line hits Bergdorf Goodman in New York in October.
1stdibs has some new exhibitors at its big gallery near Hudson Yards. Interiors brands Vitra, Wyeth and FK Gallery each now have booths. New installations by dealers, designers and gallerists Equinocial, Opiary, R & Company and Artek are also on view.
Her Netflix sitcom Santa Clarita Diet may have been canceled earlier this summer, but it'll take more than that for Drew Barrymore's career to push up daisies. Drew Barrymore Flower Home, the star's line with Walmart, is on the rise. She premiered her new kids' furniture and decor collection, Drew Barrymore Flower Kids, at the beginning of this month. The 100-plus products range in price from $18 to $500.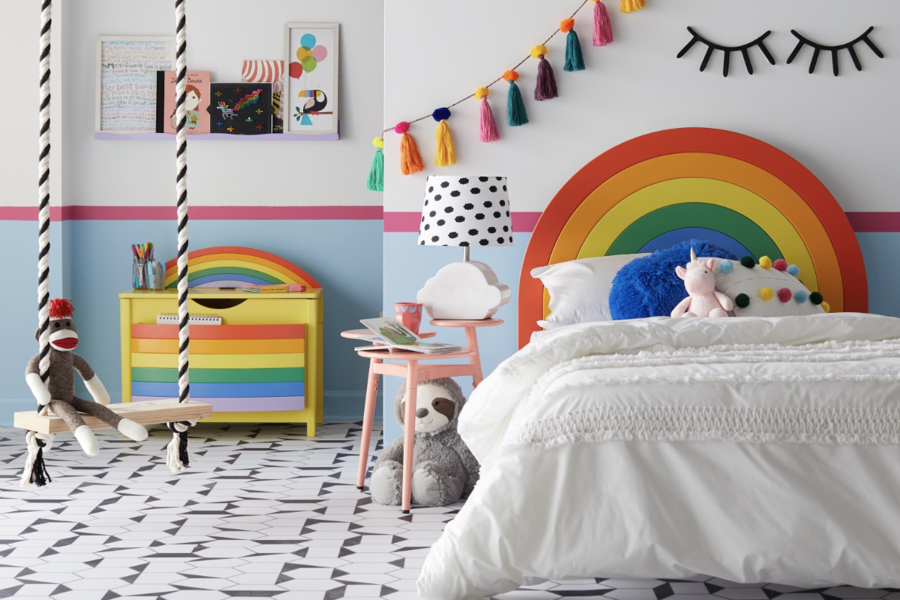 Whom, a new direct-to-consumer company, came to life at the end of July. Each of its handmade, sustainable pieces of furniture are named after personality traits. Options include The Free Spirit, The Pragmatist, The Influencer, The Trash Talker and The Millennial. For each tree felled to make its furniture, the company plants 40, according to a statement. It offers customers a swatch box that allows them to test and feel over 50 fabrics and six wood and metal finishes.
After two years and 40 iterations, Detroit-based furniture brand Floyd has finally released its shelving system, aptly named The Shelf, online. It has birch plywood, powder-coated American steel and a Velcro wall-anchor system that the brand claims you can put together in about 15 minutes. Units start at $695.
Sotheby's Home is expanding into yet another new category, having introduced its first fine jewelry collection on August 1. The collection has vintage and unique pieces from Cartier, Tiffany & Co., Van Cleef & Arpels and others.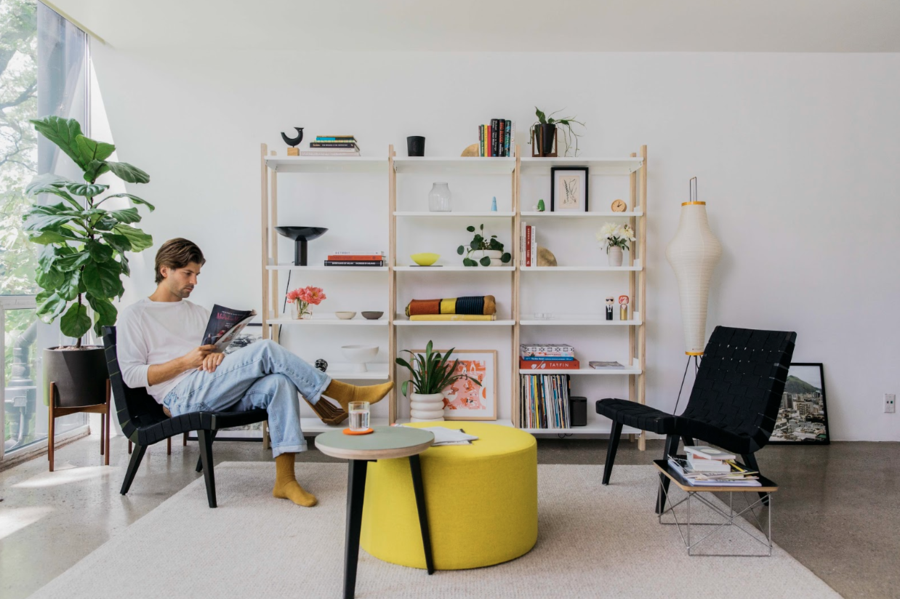 RECOMMENDED READING
Grab some tissues if you're a softie like the writer of this news digest, because the mere headline for this piece in The New York Times will make you misty-eyed: "As his wife lay dying, an architect brought her building to life." William Pedersen expanded and renovated a history center at the couple's summer home on Shelter Island, after spearheading it together. "Ms. Pedersen continued to be actively involved until her illness made that unfeasible; her husband has finished it for her," wrote Robin Pogrebin. Now, it is nearly complete. "'We're very grateful,'" Pedersen told the Times.
CUE THE APPLAUSE
Georg Riedel, 10th-generation chairman of glassware company Riedel Crystal, will receive the Wine Spectator Distinguished Service Award for his significant contributions to the wine industry. The award will be presented during the New York Wine Experience show in October.
The American Society of Interior Designers has begun taking submissions for the ASID Foundation Research Grant Program. It is looking for proposals that shed light on industry gaps or potential advancements with data and actionable design principles. Four grants, at up to $10,000 each, will be given. Submissions will be taken until September 13.
IN MEMORIAM
Ann Gish Phillips, founder of Ann Gish & The Art of Home, has passed away. Her daughter, Jane Gish, shared that Ann had been battling lung cancer for just over two years and that her disease had been stable up until several weeks ago. "After her diagnosis in May 2017, she had continued to work because she loved what she did—she still felt she had so much to design, to make, to create," says Gish in a statement. "We still have several years of designs she had planned for future collections—she was truly prolific. We also have had the luxury of being able to plan for a secure, organized business transition—and now we know what to do." Jane will become CEO of the brand.
Friends in the industry shared their fond memories of Gish. "Ann truly saw things differently than most designers," says David Gebhart, CEO of Global Views, which was an early partner of Gish's. "She always was the most creative person in the room when it came to soft goods designs, but she shocked me by coming up with totally unique materials and ways to make important pieces of furniture too. Combining materials that most people had not yet thought to combine, she created two iconic furniture collections with my company. … I can tell you, none of it would have happened if Ann had not come up to me directly and said, 'I've got a great bed I want you to make for me.'"
Margaret Russell, the former editor of Architectural Digest, shared a heartfelt message on Instagram, saying "Her straightforward style and remarkable grace, integrity, and character were deeply inspiring—not to mention the fact that she brought a visionary glamour and elegance to bedrooms around the world."