In celebration of the 150th anniversary of Brooklyn's Prospect Park, designer and architect Suchi Reddy of Reddymade Architecture and Design is creating a 2.5-acre pinwheel installation, "The Connective Project," which will make its debut in the park's Rose Garden on July 7.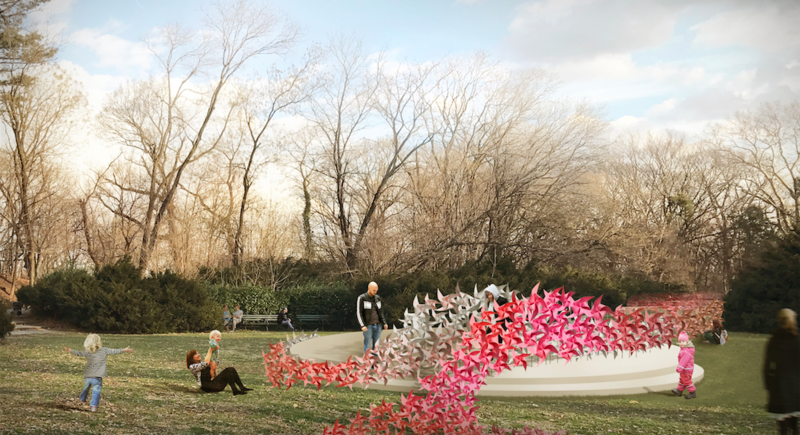 "The installation was conceived of as architecture," says Reddy. "Architecture is accessible and tangible and easily translatable. We wanted to create something that would engage the public in a dialogue, which we feel is so important right now, but also something that generates wonder and play."
The installation will be composed of 7,000 individually designed pinwheels—in the form of photos, imagery, prose or verse—from emerging artists, notable New Yorkers and the public, representing what the park means to them. Reddy chose pinwheels for the installation because they are interactive and universally recognized as responding to natural forces. Each pinwheel will be made out of biodegradable paper created from stone dust.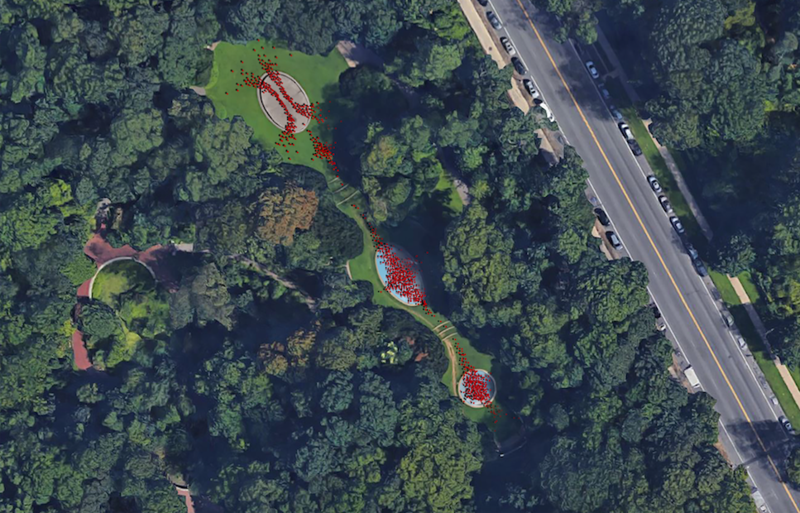 "The Connective Project" was commissioned by the Prospect Park Alliance as part of a larger restoration effort. The Alliance is working with the Hester Street Collaborative on restoring the Rose Garden, their first steps being the landscape, and the installation was intended to engage the community in that process.
Submissions are open now, and the installation will be on display from July 7 through 17.