To be featured within the gallery of R & Company is to be in, well, good company. The late furniture maker Wendell Castle, textile artist Dana Barnes and French designer Pierre Yovanovitch are among the talents whose work has been featured in the TriBeCa gallery, which specializes in design from the 20th and 21st centuries. On the heels of its 20th anniversary, R & Company is reflecting on its greatest moments with the debut of a special exhibition and tome. In honor of the milestone, we're looking back at a few of the gallery's greatest contributions to the design world.
Zesty Meyers and Evan Snyderman founded R & Company, then R20th Century, in 1997 when a shared passion for 20th century design surfaced. The gallery moved from its original Williamsburg footprint to TriBeCa in 2000, and now, coinciding with its anniversary celebration, R & Company will be moving to a new (albeit nearby) location.
Among the first showings in the new space will be commemorative exhibition 20 Years of Design, which is now on view and highlights four design movements that were integral to the gallery's progression: Brazilian Modern Design, Postwar American Design, Contemporary Design and "Difficult" Design. While the exhibition features a few new contemporary commissions, most pieces draw from R & Company's archives, re-highlighting the masterworks of 19 designers in total.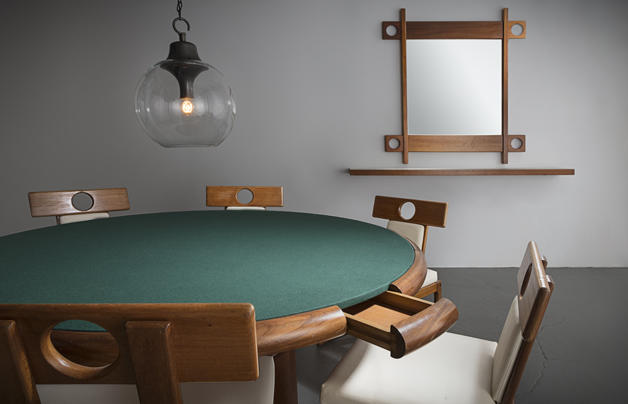 The gallery has long taken risks in its effort to expand—and it's worked. In 2012, R & Company was the only U.S. gallery to participate in the first edition of Design Days Dubai. At the time of the experience, Meyers told EAL: "The inaugural Design Days Dubai was a fantastic experience for us…In fact, all of our sales were to new clients, from all over the world, who were very interested in what we are doing at our gallery."
In 2017, R & Company was also the first gallery to show the work of Sergio Rodrigues following the Brazilian designer's death a few years prior. The furniture, which spanned the designer's 60-plus-year career, became a large contribution to R & Company's focus on Brazilian Modern Design. "Sergio Rodrigues represents the heart of Brazil," said Meyers, at the time of the show's reveal. "He never changed his own style or identity and remained always ahead of the curve for design. Examples of Rodrigues's work will be on display in the 20 Years of Discovery exhibition.
Also aligned with the anniversary is the debut of R & Company: 20 Years of Discovery, a retrospective chronicle published by Damiani. The book features contributing essays by New York Times Magazine's design editor Pilar Viladas and Victoria & Albert Museum's head of research Glenn Adamson among others.