An exhibit of the work of Sergio Rodrigues debuted at R & Company in New York this week, the first since the Brazilian designer's death in 2014. The solo show, which runs through April 13, encompasses a selection of custom pieces that characterize the designer's 60-plus-year career.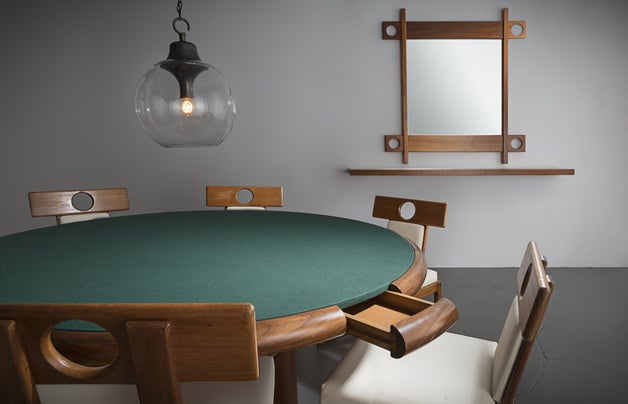 Rodrigues, who began working with furniture in the early 1950s, became one of the pioneers of modern architecture and design in Brazil. The exhibition spans seating, tables and dressers from the 1950s to 1990, including the Tonico armchair, which in 1992 was featured in an exposition at the Museum of Modern Art in Rio de Janeiro. 
"Sergio Rodrigues represents the heart of Brazil. He never changed his own style or identity and remained always ahead of the curve for design," says Zesty Meyers, co-founder of R & Company.
Of the designer's importance, the gallery explains, "Over recent years as the interest of Brazilian modern design has become internationally widespread, Sergio Rodrigues is celebrated as one of the key figures of this movement and as a leader in forging the path for this growing market. This exhibition is timed over a decade after his first major retrospective at the gallery, 'Sultan in the Studio: Sergio Rodrigues,' which introduced his work globally. Since then, Rodrigues has been considered not only a master of Brazilian design but also an influence on European design. This exhibition aims to bring light to Rodrigues' career since his death in 2014 and to showcase his significant custom works that continue to be a source of inspiration."