Currently trending? Curvilinear contours, voluminous shapes and sumptuous arcs. New-to-Vegas products from Arteriors, Jaipur Living and more are calling attention to clean comfort this season. Scope out our fresh finds, gathered straight from the showroom floors.
1. Skyler Mirror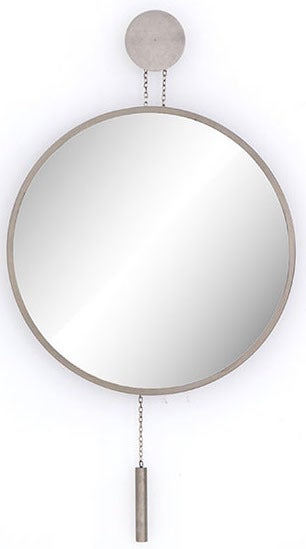 Four Hands, A140 Metals merge in this circular, thoroughly modern mirror with an iron frame finished in antique pewter. And feel free to yank the chain: The decorative pulley contributes its own playful appeal. 
2. Gibbons Sconce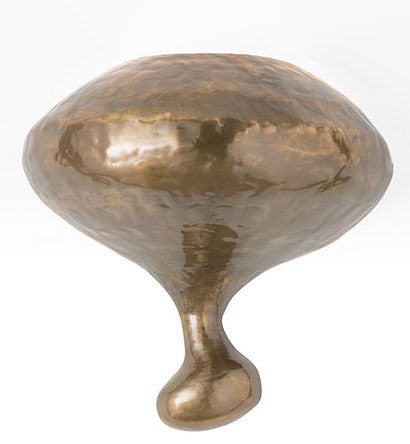 Arteriors, C379 Smooth, fluid lines executed in hammered vintage brass lend themselves to what Arteriors calls a "modular marriage of form and finish," all packaged in a single sexy sconce. 
3. Belt Console Table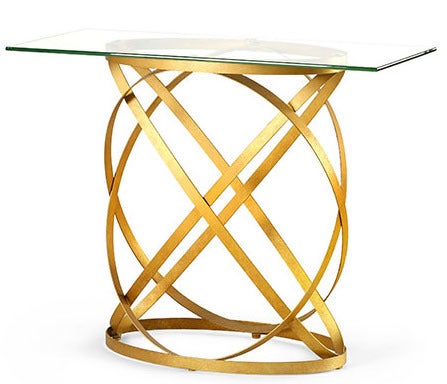 Bungalow 5, C455 Gold-leafed metal ribbons shapeshift into Xs and Os in this geometry-inspired console. The piece is ever-changing; move your vantage point and its interwoven design appears to morph in response. 
4. Gramercy by kate spade new york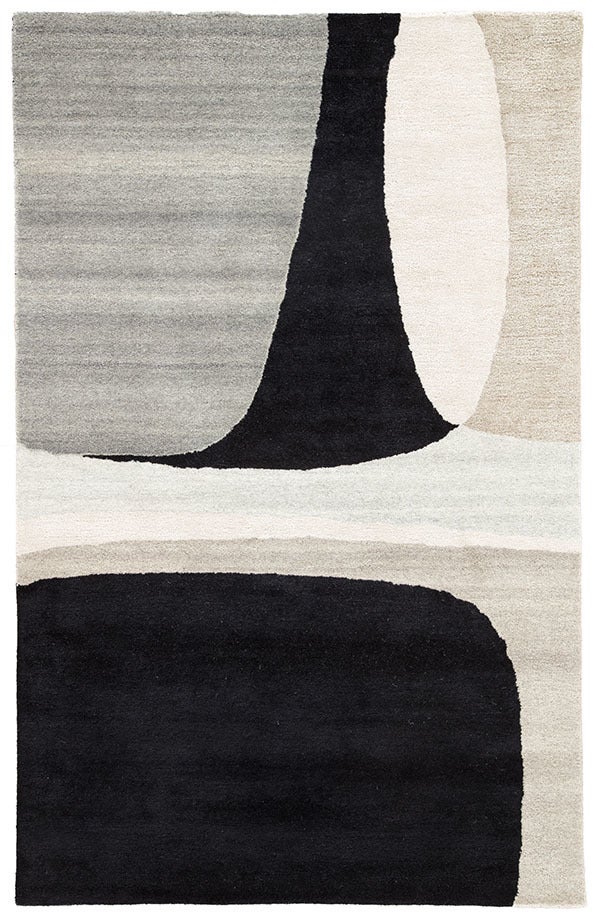 Jaipur Living, B424 Is it a rug or a piece of modern art? Outsize silhouettes and expert execution make this kate spade new york piece both. 
5. Sepli Accent Chair  
Urbia, B350 With elegantly tapered legs, the Sepli manages to remain both billowing and streamlined all at once. Sink into its cozy arms for a veritable hug without the dreaded overstuffed-armchair look.