Open SFC Membership Meeting 8 a.m. – 9 a.m. | Showplace, Suite 5100, 211 E Commerce Ave. Learn the latest at Sustainable Furnishings Council's open membership meeting, including the Wood Furniture Scorecard program and the "What's it made of?" initiative. 
Simple and Profitable Fee Estimating 9 a.m. – 10 a.m. | Universal Furniture, 101 S. Hamilton St. This information-packed seminar reveals how to realistically set fees that will make you profitable; how to establish appropriate client expectations; and how to talk about money confidently. Attendees receive access to the Gail Doby Coaching & Consulting proprietary fee calculator.
Wake Up with Kindel Grand Rapids 9 a.m. - 10 a.m. | Kindel, Karges and Councill Showroom, 200 Steele Street, Suite 103 Design Director Denis Granda unveils Kindel's newest collection, FACETS!, an innovative concept that allows designers to create a unique luxury chest through dimension, veneer, leather, finish, trim and hardware combinations. RSVP here.
Creative Women and Their Vision 9 a.m. – 10:30 a.m. | Highland House Furniture, 200 Steele, Floor 1 Designer Denise McGaha, Peacock Alley's Mary Ella Gabler, and Addison Weeks co-founders Lee Addison Lesley and Katherine Weeks Mulford explore the creative minds and visions behind powerful, female-led design businesses.
Wallpaper Revolution With Maker Amy Mills and Installer Katie Hunt 9:30 a.m. – 10:30 a.m. | Antique & Design Center, Market Square, G-7031 Salon Amy Mills of Paper Mills and professional installer Katie Hunt teach designers how to collaborate with custom wallpaper makers to craft designs for clients. Glimpse a reveal of Mills' exclusive wallpaper for High Point's Antique & Design Center. 
Colors, Finishes and Forecasting: What's in a Forecast & What You'll Be Seeing Soon 10 a.m. – 11 a.m. | Alden Parkes Seminar Room, 200 N. Hamilton St., Suite 110 Join Kathy Andersson, who led the Global Color and Design Center for Sherwin-Williams Industrial Coatings in Greensboro, North Carolina for a decade, as she dives into the process of forecasting. (0.1 CEU)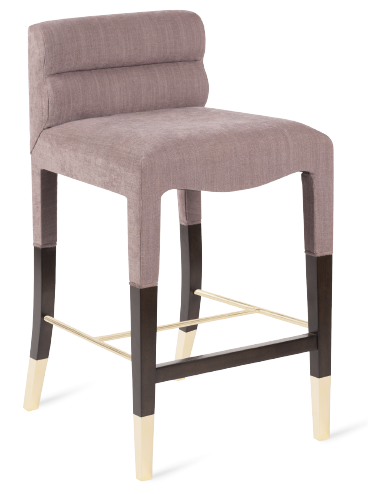 Meet & Greet with Dowel Furniture 10 a.m. - 12 p.m. | Dowel Furniture IHFC IH506 Come meet Joanne Hallare Lee and Ray Hallare, co-founders of Interhall's newest brand Dowel Furniture, as they toast to their first High Point Market. Designers Barbara Elza Hirsch and Duncan Hughes will be on hand to showcase their new designs for the brand.
Platform Building: The Power of Persuasion 11 a.m. – 12 p.m. | Suites at Market Square Seminar Room (SAMS T-1014) Have you been marketing your business as an extension of yourself? In a panel including Corey Damen Jenkins, Cheryl Luckett and Jennifer Gracie, with author Kim Kuhteubl as moderator, designers can learn how to connect with clients and engage with followers. Book signing to follow. (0.1 CEU)
Wanderlust: Travel, Culture and Design 11 a.m. –  12:30 p.m. | Currey & Company, IHFC, M110, Main St. David Santiago, Kelli Ellis, Scot Meacham Wood, Michelle Nussbaumer and moderator Gary Inman stamp their passports at this travel-themed panel, which focuses on the Age of Enlightenment and how exploration has impacted design.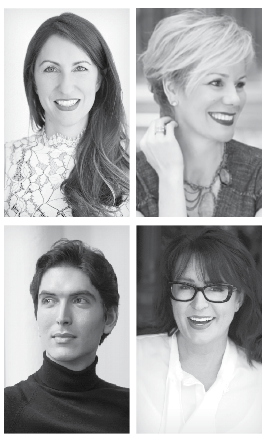 Design Viewpoint Series The Interior Design Industry: The New Business as Usual 12 p.m. – 1 p.m. | High Point Theatre, Transportation Terminal, 210 E. Commerce Ave. The interior design industry is evolving, from online design services to products widely available to consumers. It's in a continuous state of change, and your business must adapt. Designers need to consider new approaches to reposition their value and gain a competitive edge. Led by BOH's Julia Noran Johnston, this discussion brings together Kerrie Kelly, Noa Santos and Kimberley Seldon to discuss how they are adapting to the new business as usual. Presented by the High Point Market Authority and ASID. Complimentary boxed lunch provided. (0.1 CEU)
TrendWatch Fall 2018: An Inside Look at the Future of Design  1 p.m. – 2 p.m. | Suites at Market Square Seminar Room (SAMS T-1014) The TrendWatch program, directed by home furnishings forecaster, editor and curator Julie Smith Vincenti of Nine Muses Media, returns to High Point Market with an opening-day seminar and three on-site displays: the Suites at Market Square Lobby, IHFC Green Lobby and the walkway between IHFC and Showplace near the Transportation Terminal.  (0.1 CEU)
Midtown Launch and Book Signing 2 p.m. – 4 p.m. | Hickory Chair, Market Square MS314, 305 W. High Ave. Galerie Magazine and Hickory Chair debut the Midtown Collection—spanning bedroom, dining room and living room—at this book signing event, where Suzanne Kasler, Mariette Himes Gomez and Susan Hable will each sign their books. RSVP here.
Keynote Series 20/20

Vision: Forecasting Color and Home Trends for 2019/20 3 p.m. – 4 p.m. | High Point Theatre, Transportation Terminal, 210 E. Commerce Ave. How do you look ahead with clarity to the trends and movements that will impact home fashion in the next few years? How do you use a forecast to provide confidence to a client or customer on the selections you're recommending? Join Sue Wadden, director of color marketing for Sherwin-Williams, and Jaye Anna Mize, VP of home and interiors for trend forecasting company Fashion Snoops, as they examine the intricate world of color and share insights into the macro trends that will impact home interiors in 2019, 2020 and beyond. Attendees will receive Sherwin-Williams' newly released Colormix Forecast 2019.
Design's New Deal 3 p.m. – 5 p.m. | Burton James, Inc., 310 N. Hamilton St., Floor 1
Whether it is social media or a host of other new digital services and technology that seem to come out just about daily, today's market can be a lot to handle. That is where industry veteran Barry Lantz is here to help. At a panel this Market, he will discuss how to leverage the latest technology into your business in a way that will lead to success. He will be joined by designers MA Allen, Rachel Cannon and Mikel Welch. 
The Barry Goralnick Collection Debut 3 p.m. – 5 p.m. | Currey & Company, IHFC, M110, Main St. Meet celebrated New York architect and designer Barry Goralnick, and get a first look at his new collections for Currey & Company.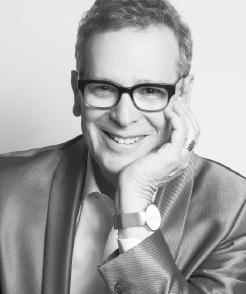 Fearless Design, hosted by York Wallcoverings 3:30 p.m. – 4:30 p.m. | Suites at Market Square (SAMS T-1014) What does it mean to design fearlessly? A panel hosted by Holly Hollingsworth Phillips, U.S. brand ambassador for the "Florence Broadhurst: Fearless Design" campaign with The English Room, will find out. Join her, along with Mally Skok, founder of Mally Skok Design; Julia Buckingham, founder of Buckingham Interiors and Design and Modernique; Jamie Meares, founder of Furbish Studio; Allison Mattison, co-owner of Trellis Home; Tavia Forbes and Monet Masters, founders and designers at Forbes + Masters. (0.1 CEU) 
Chairish Celebrates Vintage Cool at 214 Modern 4 p.m. – 6 p.m. | 214 Modern Vintage, 314 W. Russell Ave.  Toast 214 Modern Vintage's new location with afternoon nibbles and adult beverages, and meet the Chairish team, as well asa antique dealers including Stephanie Schofield, Gillian Bryce, Tandem Antiques, Trilogy Antiques, The Hudson Mercantile and Dinnerparty Antiques.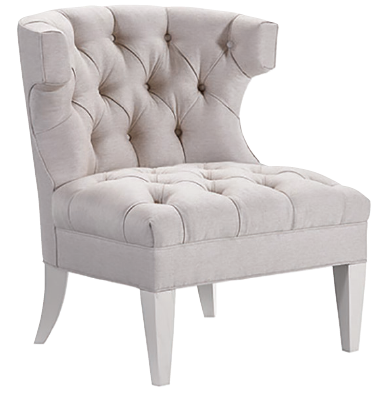 Kim Scodro for Pearson Launch 4 p.m. – 6 p.m. | Pearson, Market Square Floor 3, 305 W. High Ave. Luxe Interiors + Design and Pearson invite designers to experience Kim Scodro's latest line, the Kim Scodro Collection. The upholstery line is complete with sofas, chairs, bar stools, ottomans and a skirted end table. Each of the new silhouettes—which happens to be the largest licensed collection launched by Pearson—have been bench-made in the brand's Hickory, North Carolina, workroom. RSVP here.
Sunsets With Sunbrella 4 p.m. – 6 p.m. | American Leather, Showplace, Floor 5 Scope out Sunbrella fabric collections, learn more about trends in performance coverings and enjoy hors d'oeuvres, cocktails and Italian wines on a private patio that, as the brand says, is one of the top spots to take in a sunset at Market.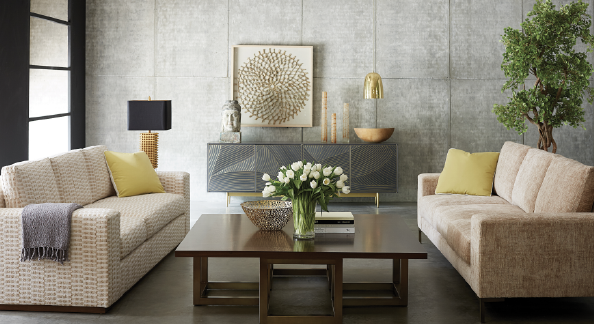 Hospitality Is Home 5:30 p.m. – 7:30 p.m. | EJ Victor, 116 S. Lindsay St. Join EJ Victor's John Jokinen for Champagne and hors d'oeuvres, and tour the newest collections that blur the lines between international hospitality and residential. Feel the welcome and comfort of home merging with the appeal and beauty of premier resorts and public spaces, and indulge your creative muse by touring the latest collections by Ralph Lauren, Kelly Wearstler, Ann and David Sutherland, Bethan Gray and new-to-the-family, award-winning hospitality designer Joni Vanderslice, principal of J. Banks Design. 
Photos courtesy of event organizers.