It's all about the mix. The question is how you get there.
As a rule, Schuyler Samperton starts with layers of patterned textiles, while Noz Nozawa sticks to saturated solids that give strong silhouettes center stage. The two California designers unpack their best practices for adding color and pattern to a room for maximum effect.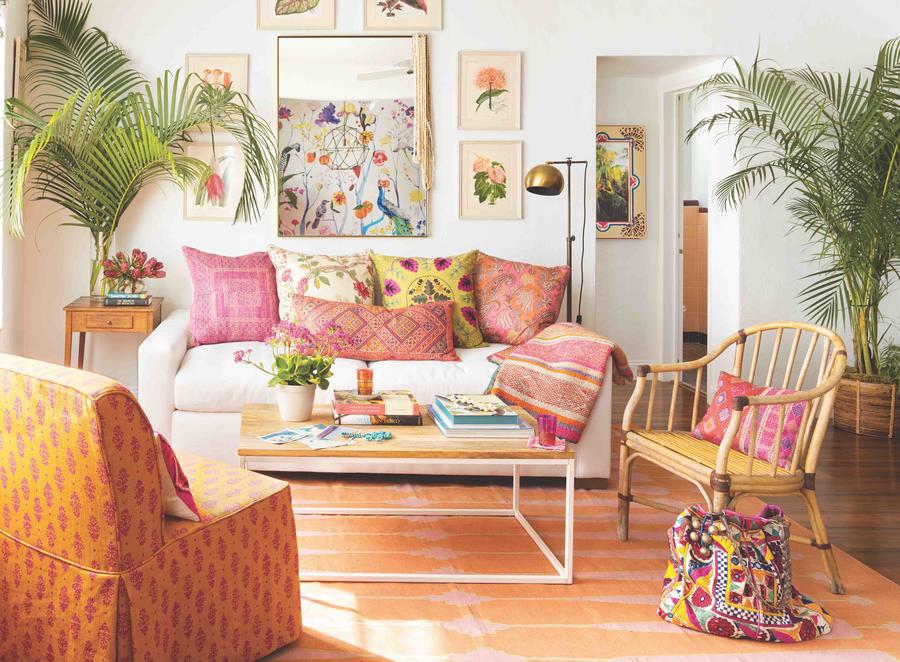 Schuyler Samperton
Los Angeles
Fabrics set the tone of a room: You can create energy, romance, tranquility—whatever you're trying to achieve—through textile color, pattern and scale. In my opinion, it's essential to include these three elements within a space, as the variety brings life and interest. I'm not afraid to mix florals, stripes and geometrics, and of course, a healthy dose of vintage textiles. Balance is crucial, though. As much as I adore patina, I'm not fond of weak, bland shades—I need some punch! If you're bold enough to go down this path, you have to make sure that the space is properly weighted. I'm always interested in creating both compatibility and tension; values of colors must be consistent and strengths of pattern need to be evenly distributed to create harmony and equilibrium. I adore Noz's fearless use of color, but my heart yearns for a touch more pattern. For me, textiles are everything. I must have been a dowager in the English countryside in a former life, because I can't get enough of rumpled chintz mixed with exotic stripes and the occasional suzani!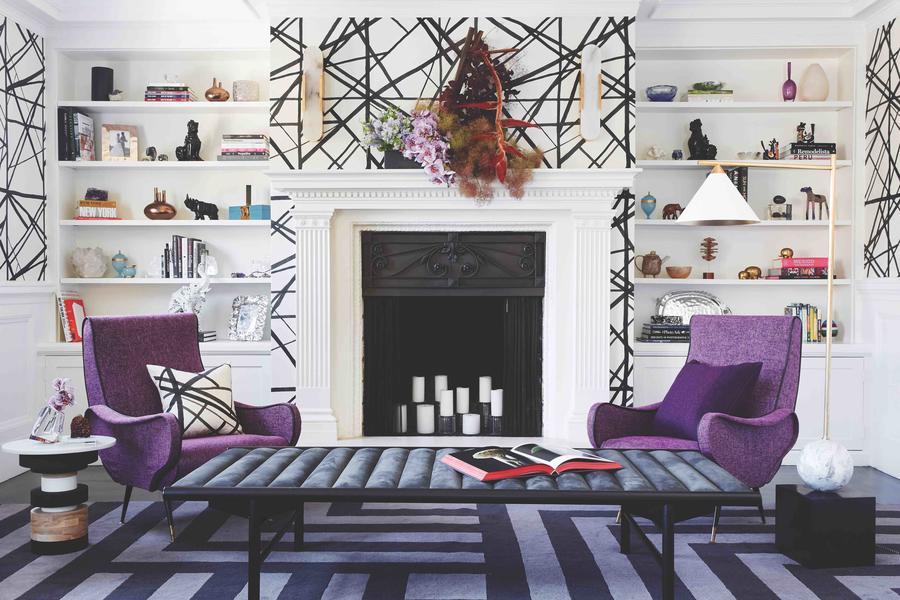 Noz Nozawa
San Francisco
I love bringing richly saturated colors and bold, large-scale patterns into the same room, but I usually reserve patterns for walls and floor coverings rather than fabrics. When it comes to upholstery and window coverings, I tend to use texture to bring a dimensional interest. Schuyler's confident, effortless layering of patterns might have worked well for a few of my projects, but in general, my clients and I gravitate toward large swaths of mural-size color rather than repeating patterns. The rooms I find inspiring layer pattern and color in a way that creates a narrative and are balanced just so, where there's a clear hierarchy among the "star" and "supporting cast member" patterns, and I live for spaces that juxtapose unexpected colors. I absolutely love the form and lines of furniture pieces—especially a wonky, weird silhouette. When it comes to layering color and pattern, solids with rich textures add dimension but keep the focus of an upholstered piece on its shape. Then, I imbue the flat surfaces in a room, like the walls and the floor, with bold patterns to make them come alive.