A season of missed industry shows spurred our editors to reimagine Business of Home's guide to High Point Market, focusing on the inspiration journey that design professionals need now. In addition to revealing the latest product introductions, trade shows are often an essential source of inspiration. We asked eight designers to dream up a room featuring pieces they would have discovered at High Point this spring. Here is the next in the series.
---
Daydreams of sunburned noses and chilled cocktails conjured up this seaside bedroom by Phoenix-based designer Jaimee Rose. Anchored by water-hyacinth wallpaper, this light and airy bedroom is awash in a cloud of cream-colored soft goods—the perfect spot for anyone who's spent a long day at the beach. A sandy-hued rug and throw lend extra coziness to the room, while strokes of gold catch the sun.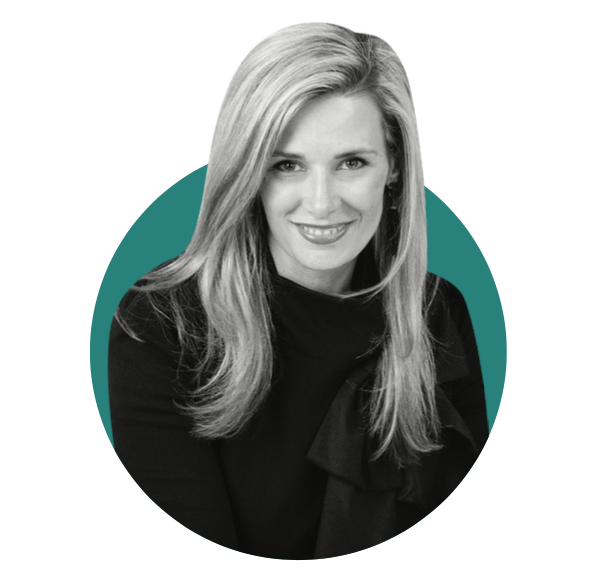 Courtesy of Jaimee Rose Interiors
What was your starting point for this space?
I wanted to build a room that felt like the vacation we can't really have these days. The wallpaper was the first must-have; the rest of the space spun out from there.
What's the story behind the room?
In my mind, that cute little round window above the bed frames a palm tree just-so. Outside those gorgeous French doors is a lanai overlooking the Indian Ocean, because this bedroom is planted happily in the Maldives. With all of our traveling curtailed for the moment, it's an opportunity to look within our own homes and lives, see where there is joy—and where there could be more.
What are the essential elements of any room?
I'm all about texture and layered tones. Color isn't my favorite toy in the box, so I tend to sidestep it in favor of more airy, subtle shading. Layered lighting is essential to create the mood, and I have to have books, plants and flowers. I'm like Claude Monet: "I must have flowers, always and always."
For more from Jaimee Rose, check out her interview in our 50 States Project, where she tells BOH about designing for a Southwestern climate, putting clients first, and how intention-setting helps her firm achieve its goals each year.
Lex Brooks, courtesy of Jaimee Rose Interiors
1. The Cape Town wallcovering from Phillip Jeffries is a bold take on a classic basket weave: Water hyacinth in one of six earth-toned colorways is handlaid by artisans to create the woven pattern.
2. In his collection with Dowel Furniture, designer Josh Greene riffs with oak in six finishes, creating striking silhouettes inspired by 20th-century design icons. The Canyon bed frame's whitewashed finish preserves the material's integrity by showing off the grain.
3. In the Kingstown table lamp from Pacific Coast Lighting, two conical forms are joined by a metal band and topped with a shallow drum shade.
4. Rose used Kravet Furniture's new custom case-goods platform ICreate to design this nightstand in a light finish and pick out hardware.
5. The Made Goods metallic gold Meeka accent tables seem to sprout from where they sit.
6. The Lolah armchairs from Kenneth Cobonpue were created using traditional boat-building techniques, transforming strips of rattan into an award-winning design.
7. The Machu Picchu wool rug from Surya is handwoven in India.