Celebrity chef turned designer Travis London, whose firm, Studio London, is based in Miami and Los Angeles, developed an unconventional approach to selling retail finds thanks to clients with big budgets and tight timelines. Even as some of those advantages around availability slip away, the strategy has become a hallmark of his design practice.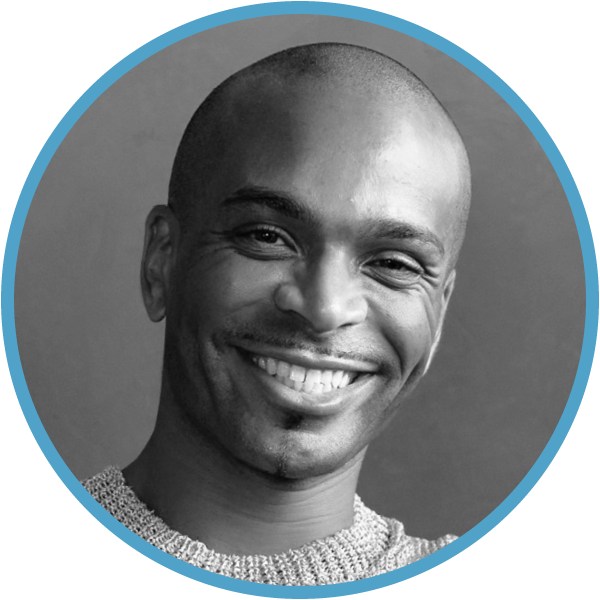 Where do you start sourcing for any given project?
I always start online, and I'm looking at what's already in stock. I don't like to do custom pieces, because even though I sometimes deal with unlimited budgets, there's so much good stuff out there already. What I'm big on instead is customization: I'll find something we can get right now, then get that upholstered with fabric from France or some amazing  Kelly Wearstler pattern that makes it luxurious.
Where are you going for those in-stock pieces, and are you getting a trade discount?
I get a trade discount at every place I am sourcing from. And especially when you shop from a direct-to-consumer brand, you save so much already because there's no brick-and-mortar store [so the prices can be lower]. Even if you look at a brand like Anthropologie, which everyone knows for its clothing—it has an amazing catalog of furnishings online. The trade discount there is small, but I don't always relay that to the client, because it's all about what percentage you're marking up to make a profit for your firm.
So your pricing has nothing to do with the list price the client sees.
No, not at all. When a client comes to you, they're coming to you for your skills, expertise, availability and ability to source. I may be sourcing retail, but I am also reupholstering everything custom— and personalization is the truest form of luxury. I always do a full retail markup [on the furniture piece, the fabric and the workroom labor]. The clients want transparency as far as what's going on [with the piece], but they only see the end price.
How many trade accounts do you have for fabrics?
I have so many—with everyone from here to Africa to Berlin. I never know where I'm going to find the perfect fabric.
How do you stay organized and keep all of those products straight?
I ask everyone to send me their lookbooks, and then I scan [my favorites] and keep them on hand as references. To get me to shop with you, though, you really have to think outside the box—that is my biggest thing.
Have order minimums ever been a challenge for you?
For a project I was working on, there was a minimum cutting for a fabric from
France that was way more than I needed. I only wanted to do two things in it, but it's something I love, so I know it will get used. If it's your aesthetic and you love it, some other client will be able to use it in their home—and they won't even have to wait for it, so that's one savings that can go on to another client.
Are there shortcuts to online sourcing?
When it comes to shopping, I'm sometimes browsing websites literally all day. When I'm in a restaurant, I'm browsing. When I'm eating, or when I'm in bed— still browsing. [Seeing me] on my phone at three o'clock in the morning, my ex-boyfriend used to be like, "I know you're sourcing." So many websites have like 500 pages—and if I'm looking for a project, I have to check every page. That's what the client comes to you for. They're not able to check all 500 pages, but I can, and I do.      
How do you bill for all that time?
I charge a flat rate for design and a markup on everything I source. I also charge hourly if the project goes outside of the scope of work. I think those three things combined make you a profit. I've spoken to designers who only do custom because they want to be able to charge a 100 percent markup. A lot of what I do is sourcing retail and customizing it, so I can also charge a 100 percent markup, because that is still a form of customization. You have to find a business model that works for you, but you have to make a profit and also live a certain life. I have a Maserati and a beautiful home, and that's what the client is expecting when they meet me. I don't think anyone can have a 35 percent markup and still live a life.
It seems like you're less focused on a brand's designer discount. What do you prioritize when you're approaching a client's budget?
I'm working on an $18 million house in Miami where they're redoing the kitchen, and they want to do it for $200,000. That's going to be doable because there are two direct-to-consumer companies in Germany that are changing the way cabinetry is made, so we can get a price cut [on quality product] with them. I told the client, "There's not going to be Italian-made cabinets in the kitchen for $200,000." We'll be getting the cabinetry from a direct-to-consumer company, and then we'll add marble on the backsplash and countertop to make it look more luxurious. That's how sourcing comes into play in my work.
On the flip side, a lot of those direct-to-consumer brands haven't built in enough of a margin to give designers a great trade discount.
That's very, very true. But for me, I go to those brands and then customize them. That allows me to do a markup that I believe is fair and profitable for my business. And with this home, they want a quick turnaround time—everything in two months. If I was doing true custom pieces, it would be at least 14 weeks to six months to make something. That's why my model works here: We only buy stuff that is ready-made and then we customize it to make it more luxurious for the client. The bones are good, and then we make it personal for them.
That's tight timing! What's the secret to pulling that off?
You're only as strong as your team, so it's about building a good back team. I have a fantastic upholsterer, and when I have a deadline, he always makes it.
This article is part of a series of interviews that explore different approaches to shopping, offering tips and strategies to make a firm's sourcing more efficient, more inspiring—and more profitable, too. Want to read more? Explore the rest of the series here.
Photography: The sitting area in Travis London's Miami home. | Venjhamin Reyes