A familiar story of the direct-to-consumer era: Brand launches cool, buzzy home product for consumers. Brand finds out consumers only buy for the home once every eight or so years. Brand panics. Brand discovers the one customer who buys for the home every day (that's you, designers). Brand courts the trade.
Courting the trade, however, is not the same as winning it over. Many DTC brands would, in theory, love to have designers as customers. But in practice, they struggle to capture a large volume of trade business. Some of that is structural: It's hard to start your business on the premise of cutting out margins and middlemen, then reverse-engineer a compelling discount for designers. Some of the challenge is more cultural: Designers need to deeply trust their resources, and relationships with vendors take time to build—flooding the market with cool ads and hoping to net a ton of designer business overnight is difficult. Even the (very) few brands that have catered a DTC model specifically and exclusively to designers have struggled. Saltwolf, a designer-only digital brand launched in 2020 with the aim of bringing DTC speed and convenience to the trade, has ceased accepting new orders.
But a decade into the DTC era, some brands are not only making progress—they're also taking real bets on the trade. Take Parachute, founded in 2014 by entrepreneur Ariel Kaye as a would-be disrupter of the old-school bedding industry. Since then, the company has expanded from sheets, comforters and pillow sets into decor, bath and, more recently, bedroom and living room furniture. It has also seen real growth in its trade program—112 percent revenue growth and 56 percent increase in trade sign-ups year-over-year—as it approaches a decade in business.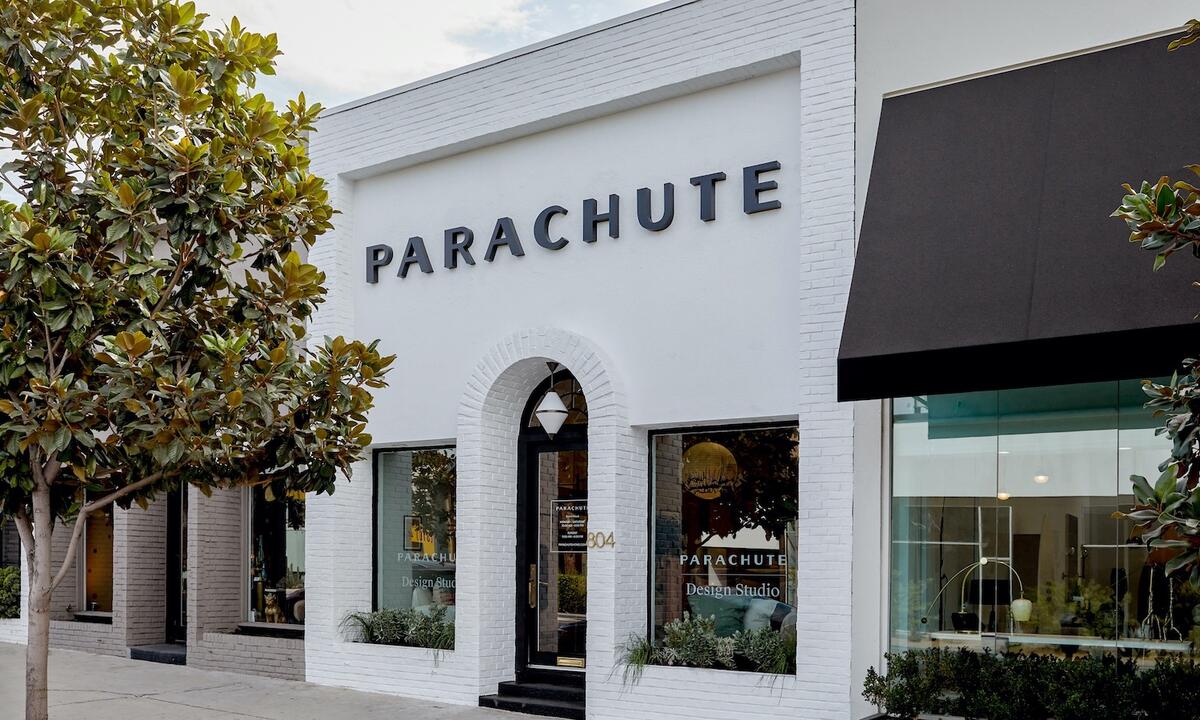 This year, the brand is looking to double down on the trade with a new dedicated showroom in Los Angeles's design district on La Cienega Boulevard and a slew of new hires to fill out its trade rep program. "The program has grown organically. The push now is because the timing felt right," Kaye tells Business of Home. "We've expanded our furniture assortment, and we have more to offer now. … We're also expanding into the cities where we have stores—designers like to come to stores, see products, pull swatches and bring their clients. A lot of things make this the right time to really invest and put a real team in place."
The new space, just down the street from trade stalwart showrooms like Hollywood at Home, is a bet that Parachute can keep up the momentum. Though the space will be open to consumers as well as professionals, it caters to designers, with a full selection of swatches, drafting tables and several workstations. "We wanted to be in the mix of the trade business," says Kaye. "We're taking a test-and-learn approach—we want to have events and be a part of the community."
Earning designers as customers, Kaye says, is a priority for multiple reasons: "It's a real win in terms of the perception of the brand, and they spend $45 billion within the home category. It's a really important business."
There's nothing particularly surprising about the way Parachute has been going after that business. The brand hasn't developed a kooky trade-focused marketing campaign or come up with new financial incentives (Parachute does offer a trade discount that's on par with retail brands, but it's not as deep as a designer-only seller). In many ways, their progress has simply been a combination of time in business, the slow accumulation of word-of-mouth referrals and recent expansion into furniture—including a 15-piece living room line that debuts today.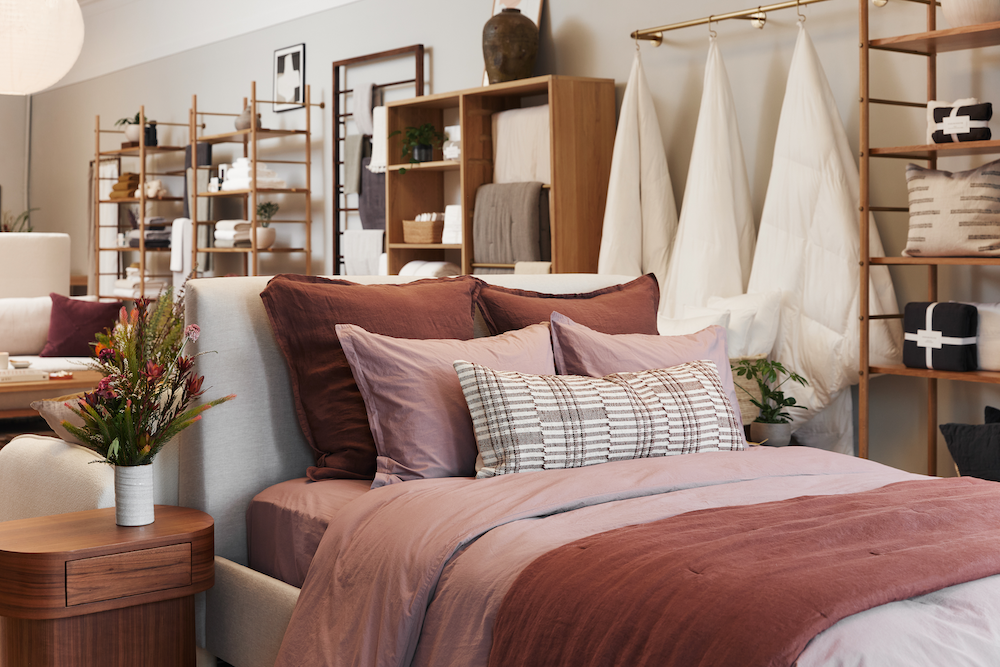 Kaye says the value proposition with designers is essentially the same as it is for consumers. "It's the quality, the aesthetic. … As we expand and start doing bigger pieces, we're designing everything in house and not buying anything [outside of] the line," she says. "It's a nice bridge between something accessible in price, but less mass—you're not going to see it on 12 different websites. … Also, everything we're making is very geared toward being clean and sustainable. We're not using performance fabrics or PFAs, which is important to us."
Launching a new furniture line in the midst of a worldwide supply chain crunch, and now a market downturn for home spending, has been a challenge. ("We're learning a lot." says Kaye with a weary laugh.) The brand has been taking it slow in rolling out new introductions or building up inventory, and the core business—bedding—remains the bulk of Parachute's revenue. But continuing to explore the category will be key to the brand's growth and its appeal to a trade audience. And, recession or no, she says, the need will be there—especially for Parachute's customers.
"Our customer base is still largely millennials, and they are moving into their highest earning years and are in the middle of household formation," she says. "People need furniture."
Homepage image: Parachute home furniture | Courtesy of Parachute