The second iteration of Untitled, San Francisco comes to the Bay Area today, with director Manuela Mozo, artistic director-at-large Omar López-Chahoud, and artistic advisors Christophe Boutin and Mélanie Scarciglia at the helm. Among the 50-plus national and international exhibitors at the three-day fair are David Zwirner, with work by Colombian artist Oscar Murillo; Chambers Fine Art's selection of Chinese artists; and Galería Aural from Alicante, Spain, with work from Brazilian artist Anna Bella Geiger.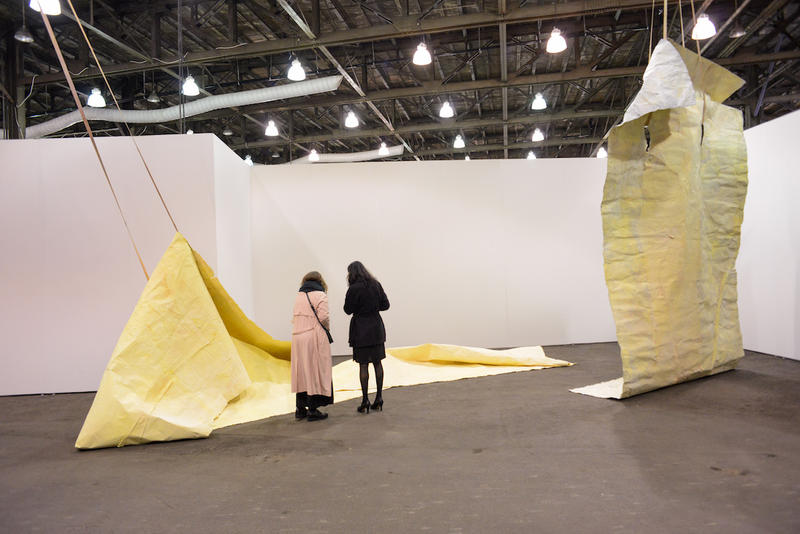 One highlight: Todd Merrill Studio will be exhibiting works by Knox Martin, the 94-year-old New York painter known for large-scale murals. Martin's "The Whaling Wall," a work of acrylic on linen completed in 2011, will be on view, as well as sculptures and two large canvases, "Pandora (Green Mouth, Red Nose)" and "Woman's Face, Green Eyelids, Blue Nose."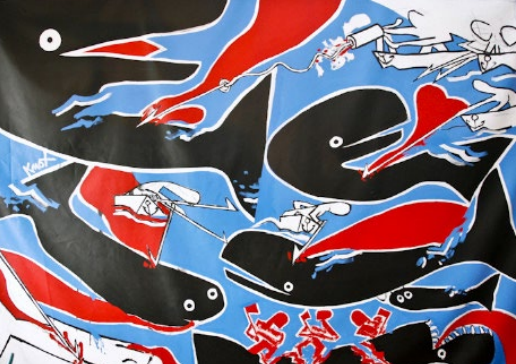 Returning this year is the large-scale, site-specific exhibition "Untitled, Monuments," which this year will be edited by Juana Berrío. Also coming back for a second round is the Norwegian gallery Prosjekstrom Normanns, which will be accompanied by non-profit exhibition spaces from Stavanger, Kunsthall Stavanger and Rogaland Kunstsenter, showcasing work from Norwegian artists including Margrethe Aanestad, Elin Melberg, Odd Sama, and Lina Viste Gronli.
Todd Merrill will also exhibit photography from Boston artist Barron Claiborne, including "(Old) Orleans Before yhe Deluge (Triptych) #2" and other works.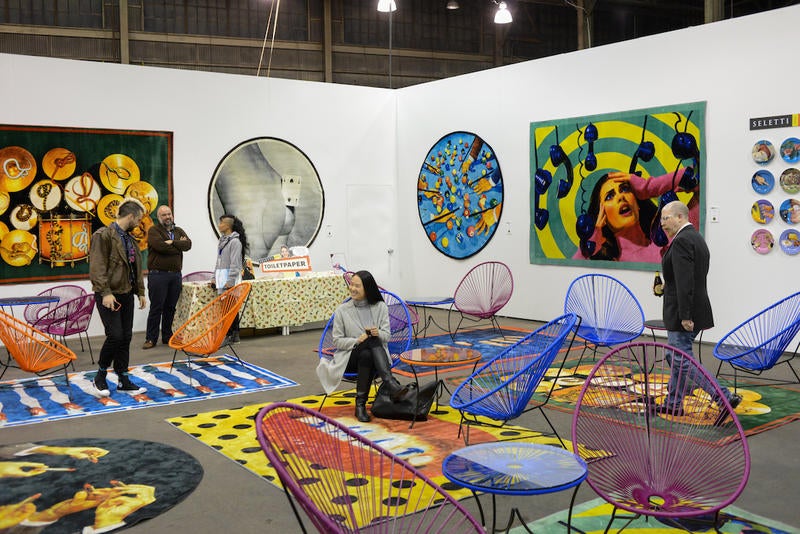 Closer to home, Bay Area organizations including The 500 Capp Street Foundation, Artadia, Artists' Television Access (ATA), UC Berkeley Art Museum and Pacific Film Archives, CCA Wattis Institute for Contemporary Arts, Chinese Culture Center of San Francisco (CCC), Recology Artist in Residence Program, SOMArts Cultural Center, Southern Exposure, and Workshop Residence, will provide programming and installations.
Untitled, San Francisco takes place January 12 to 14 at the Palace of Fine Arts, 3601 Lyon Street.