Designers are invited to sample not one or two, but 300 wallpaper options on the wall before making their selections in an innovative interactive tool at NewWall's newly opened showroom. One of a number of in-house tools available to designers is a first-of-its-kind wall monitor that digitally displays the library of wallcoverings at the luxury wallpaper purveyor's newly opened four-story, historical showroom, located in Toronto's King East Design District.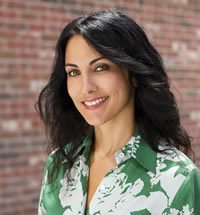 Launched in 2009, NewWall distributes globally sourced wallpapers through online and boutique showroom channels. Housing luxury brands like Marimekko, Armani, Tres Tintas and Timorous Beasties, the Toronto-based company has made its mark as the sole North American purveyor of select distinguished brands from Italy, Spain and the U.K., among others. EAL caught up with NewWall founder Maria Raco for a tour of NewWall House and to learn about her vision for the space.
What made NewWall choose a showhouse versus a traditional showroom?
The building is actually a heritage house dating back to 1842—one of the oldest buildings in Toronto. It is located in the heart of the King East Design District, which made it a prime location for us, as our neighbors include some of the most high-end furniture brands out there, such as Roche Bobois, Minotti, Design Within Reach and Montauk. Surrounding ourselves with such reputable brands made selecting the location an easy choice. Beyond the location, we appreciated the ability to be able to spread out our product offering over three floors and have our office be on the top floor.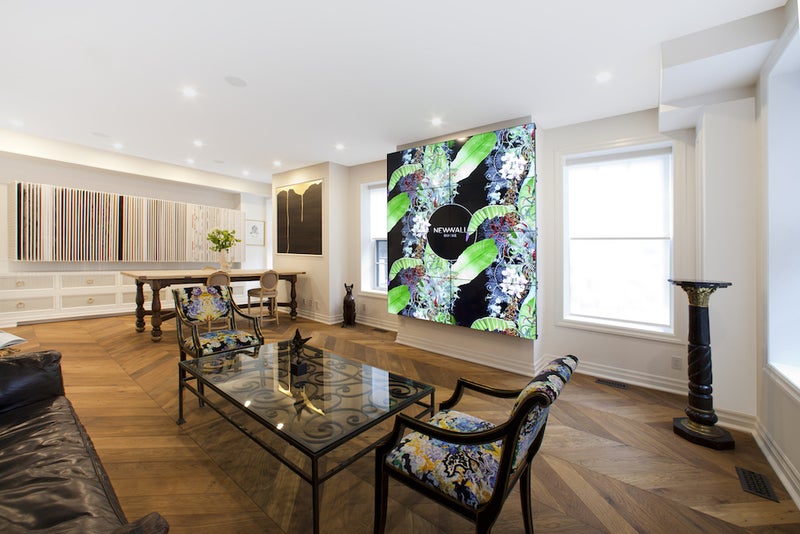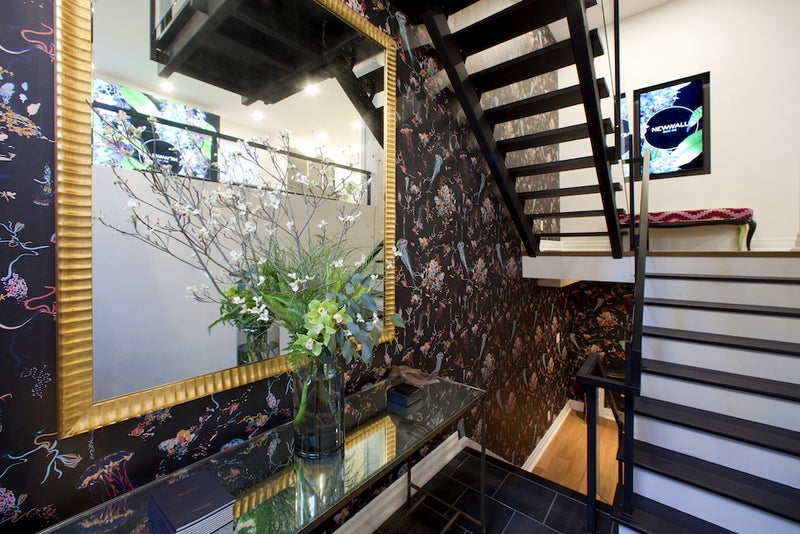 What goals were in mind when designing the space?
While we cater to an ever-growing retail client base, our primary client is the designer, and so we wanted to ensure the space was inspiring. Knowing that designers are in showrooms every day and often feel like they've seen it all, our goal for NewWall House was to reimagine the shopping experience, and we needed to aim for a fresh approach on how wallcoverings were being displayed.
We not only believe in the importance of seeing a physical sample of a wallpaper design on a wall, but we also have an understanding of the importance of technology. This led us to create an interactive retail concept of a video viewing wall.

What kind of designer tools are available in the showroom?
We recognize that many designers work out of home offices or have clients that prefer to visit showrooms, so we aimed to provide the amenity for an ease and support to the designer. On the second floor of NewWall House, we are proud to not only continue to display our wallpaper selection in a showroom setting, but also provide a meeting room for our clients. Off the second floor showroom, behind two pocket doors, we have a beautiful meeting space—we call it the VIP Room—for our designers to use with clients while at NewWall House. Some of our designer clients use the space for an hour or two, while others reserve the space for an entire day.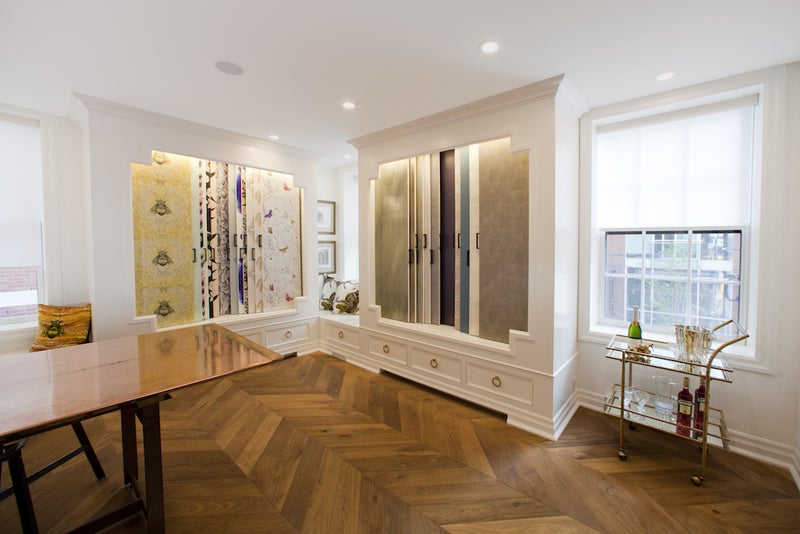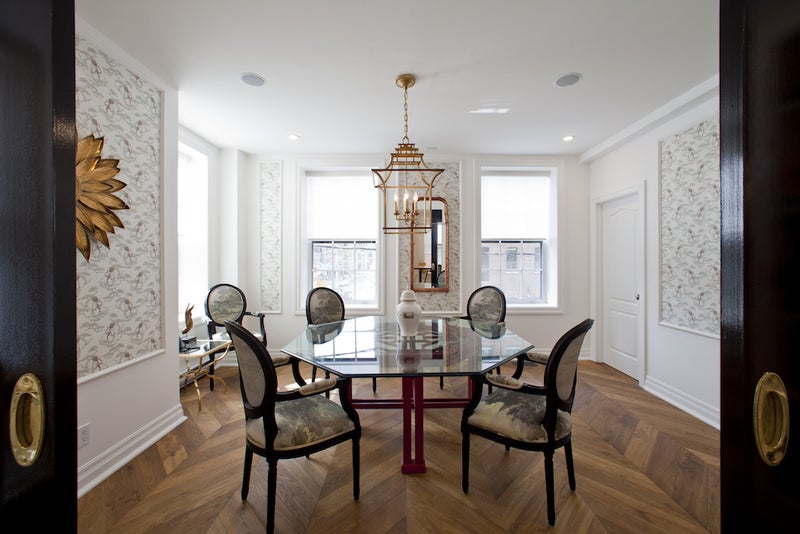 And your headquarters are now there as well?
With such a beautiful new space, we were sure to not only have NewWall House be our showroom, but additionally our corporate office on the top floor of the building. It is wonderful to be in such close proximity to our customers and to be able to interact with designers day in and day out.
NewWall is unique in that we work to curate an offering of compelling wallcoverings ranging from minimalistic chic to bold and contemporary, so it's wonderful to see in real time what designers are responding to as we continue to expand and grow our wallpaper offerings in the future.