This year's Coverings Installation Design Showcase will feature a live-action demonstration and exhibit in which designers and contractors install tile in tiny houses on the show floor. Three small homes will receive a tile install during Coverings 2017, which runs April 4 to 7.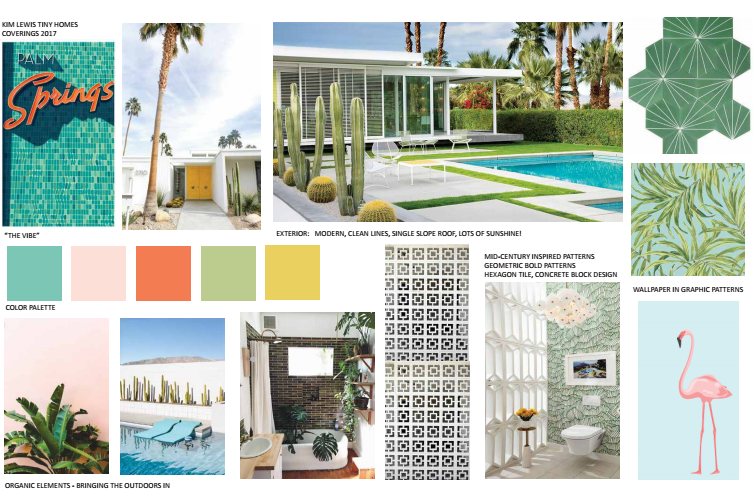 "The Installation Design Showcase is continually praised by show attendees for exemplifying design trends and the importance of proper installation techniques—it is a huge draw for trade professionals," says Alena Capra, Coverings' Industry Ambassador and alumna designer of the IDS program. "One of the best aspects of this year's showcase is that the spaces will be actual houses, serving a purpose that will be appreciated well beyond the show dates."
Adam Money, developer of Orlando Lakefront, a tiny homes community that is partnering with Coverings on the showcase, says he will use the spaces in a Lakefront bed-and-breakfast. "Tile is incredibly versatile, and we're delighted to help promote the material as something that can cover the floor—and all four walls—of a residential space. We think that even in a tiny home, Coverings attendees will see expansive opportunities for tile and stone."
Ceramics of Italy, Crossville, Florim USA, ARDEX, LATICRETE, and Mapei tiles will be used for the project. Among the participating designers are Lauren Figueroa of The Georgia Pear Interiors; Kim Lewis, founder of Kim Lewis Designs and former lead designer on ABC's Extreme Makeover: Home Edition; and Bluetreehome's Nikki Vega.