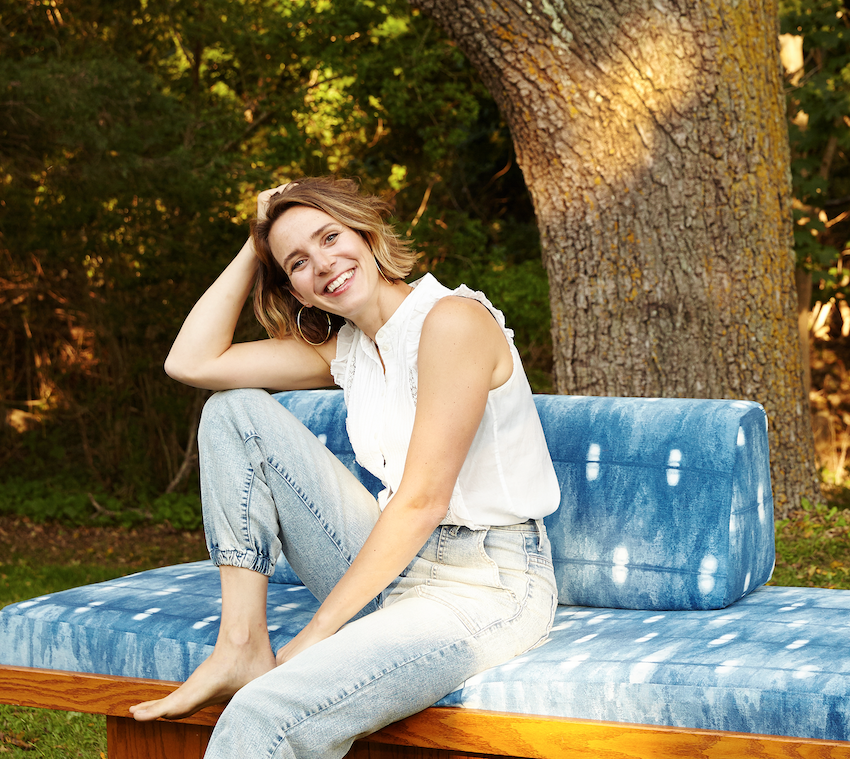 After nearly 20 years in the fashion industry, Rachael Rosenblum was ready for a career change. Though she'd spent the past decade working closely with Italian silk textile mills as an accessories design director, it wasn't until she transformed an antique ber​gère she'd inherited from her grandmother that she found her creative calling. "I wanted to translate my passion for textiles into furniture redesign," she tells Business of Home.
In 2020, Rosenblum launched Double R Design with a collection of 12 upcycled furniture items, including velvet-clad club chairs with palm leaf–patterned backs and a swivel chair dressed in a splatter-paint print. "Several of the pieces were salvaged from the back of a pickup truck on its way to a landfill," she says.
Inside her Brooklyn studio, Rosenblum and her team restore everything from retro rattan chairs to midcentury-modern credenzas and tassel-trimmed ottomans. "We also collaborate with local workshops that specialize in wood refinishing, painting and upholstery to ensure each piece is truly heirloom-worthy," she says. "Our studio is essentially a high-end, one-stop shop for custom-redesigned furniture."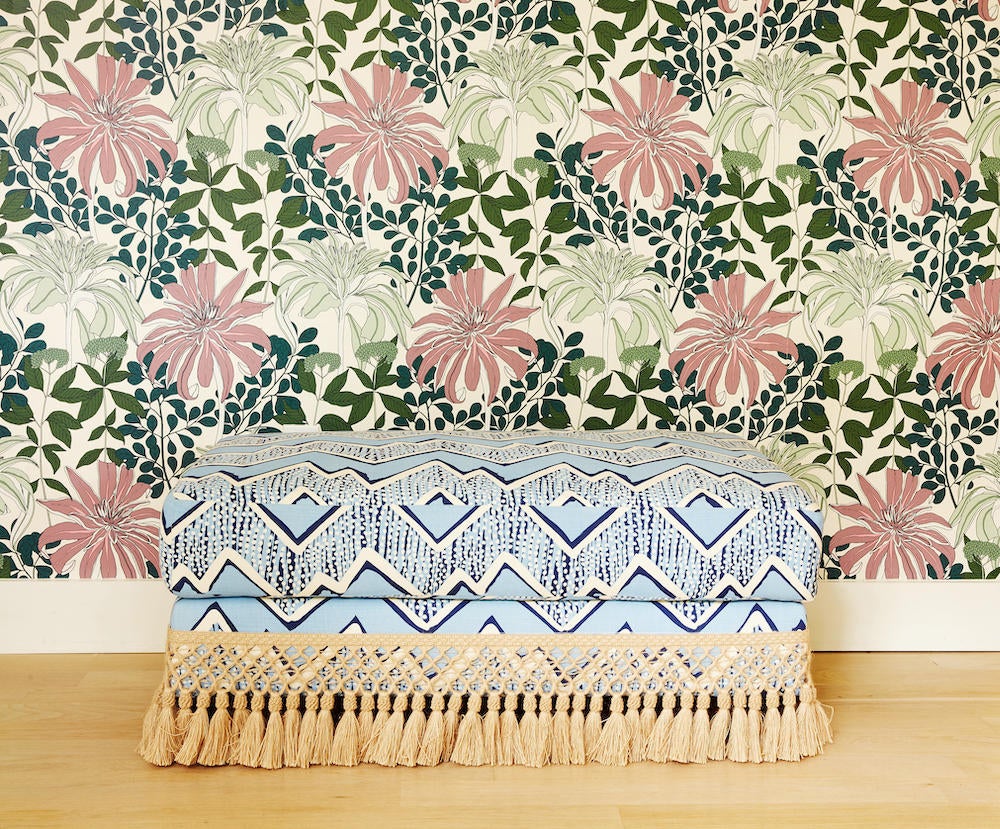 When searching for old designs to upcycle, Rosenblum tends to gravitate toward pieces with good bones and thoughtful details, such as spindled legs and scalloped edges. "Whether it's intricate hand-carving or a notable silhouette, we look for pieces that stand the test of time," she says.
After making any necessary repairs to the frame, she relies on eye-catching fabrics and rich finishes to bring each rescued find back to life. "Most of my upholstery comes from independent textile designers—though I go to the big houses like Schumacher and Kravet when looking for performance fabrics or great velvet," she says. "I like to incorporate vibrant elements to create contrast with the old-world frames."
Along with an array of fully restored case goods and upholstered furniture pieces, Double R Design also offers a variety of custom services. "You can provide your own piece to restore or choose an unfinished item from our inventory," she says. "Our goal is to transform your piece into a distinct, signature work of art."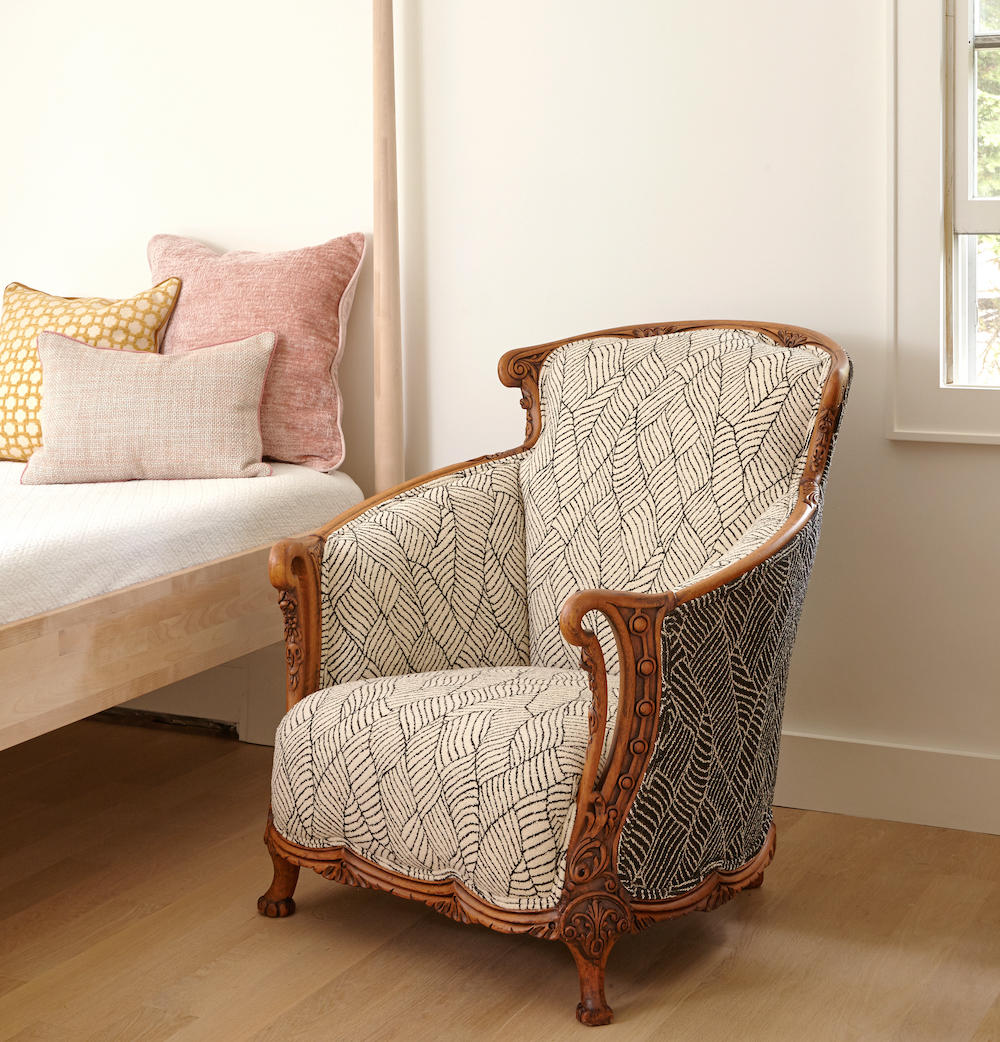 Currently hard at work on her next collection—which will include an upholstered chest of drawers and a desk lacquered in hues inspired by birds—Rosenblum says her aesthetic is evolving in luxurious leaps and bounds. "When I launched my first line, I was experimenting with so many different techniques within upholstery, like tufting," she says. "Now my collections are much smaller, and I'm focusing on creating pieces that are sumptuous and unique."
From May 27 through May 29, Rosenblum will be sharing a booth with House SFW at the Field + Supply Spring MRKT. She's also in the process of revamping a dining room set in collaboration with London-based needlepoint studio Hunt & Hope. "My goal is to build a trusted reputation in the world of interiors for our distinctive sense of style and extreme attention to detail," she says.
If you want to learn more about Rachael Rosenblum and Double R Design, visit her website or follow her on Instagram.
Homepage photo: Velvet club chairs by Double R Design | Tara Striano