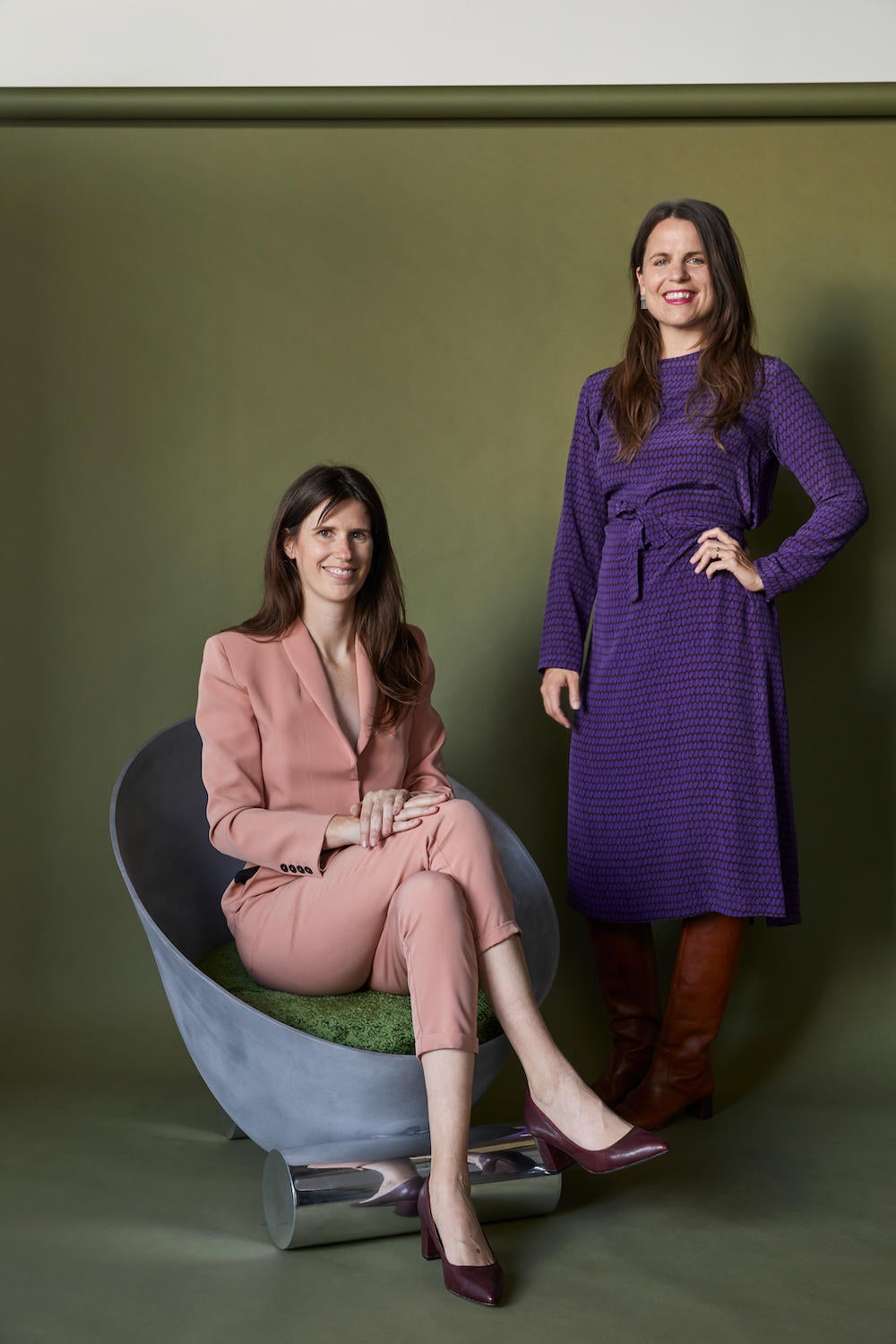 More than anything, Rachel Bullock and Molly Purnell are inspired by their surroundings. Based in Los Angeles, the creative duo behind design studio Laun don't have to look far for motivation. "The incredible diversity of L.A.'s built environment and landscape has been one of our biggest influences," Purnell tells Business of Home. "We've done pieces inspired by everything from the art deco and Streamline Moderne buildings to the waves of the Pacific Ocean."
The pair, who met while studying in a master's program for architecture at the University of Texas at Austin, bonded over their shared interest in the ways that furniture could complement (and enhance) the buildings they were designing. "After we graduated and moved to California, we decided to take welding classes at a community workshop until we felt confident enough to start building prototypes," says Bullock.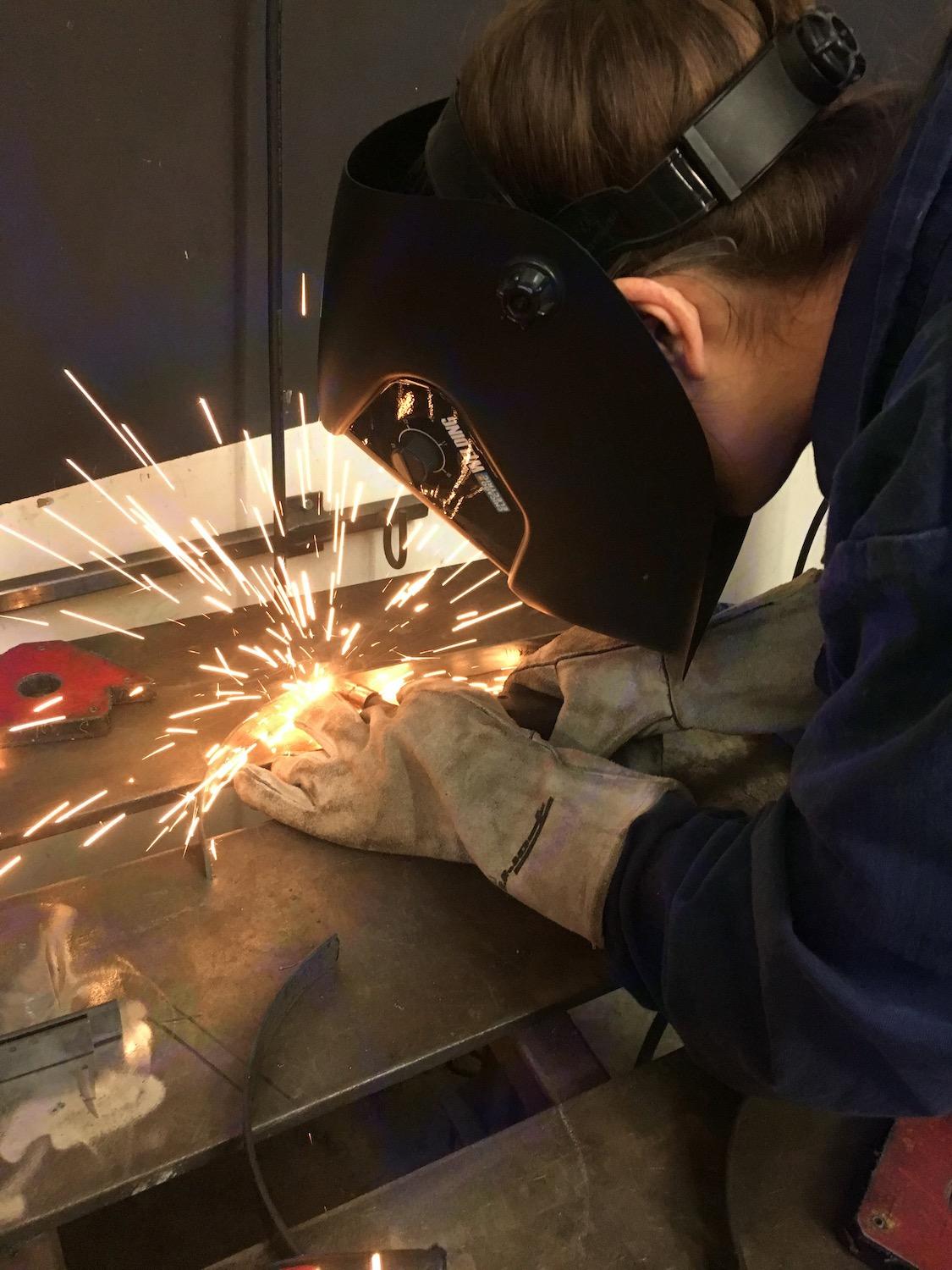 Having both been raised in colder climates (Michigan and Colorado, respectively), Bullock and Purnell were especially influenced by the indoor-outdoor lifestyle that Los Angeles had to offer. "We were at a friend's birthday party in Palm Springs, and while sitting by the pool we were lamenting the lack of contemporary outdoor furniture," says Bullock. "We were wishing for pieces like the ones Walter Lamb made—beautiful enough to use indoors—so we decided to do it ourselves."
They officially launched Laun at the Sight Unseen Offsite show in 2018 with two outdoor-friendly designs: a Hollywood Regency–style lounge chair named Demille and a terrazzo side table called Confetti. "We were both working at design firms at the time," says Purnell. "We spent over a year meeting on nights and weekends to design those first pieces."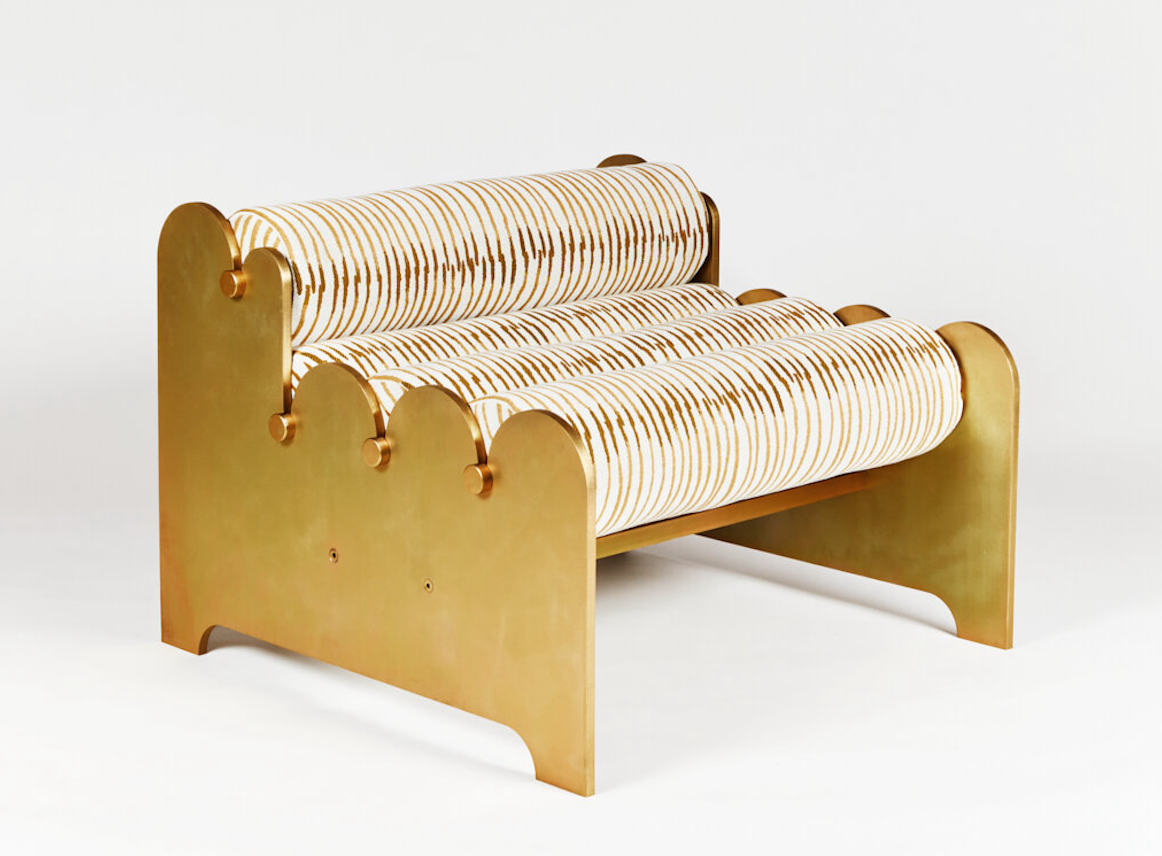 Their design process is a collaborative one, usually starting with sketches and small-scale models (often made of pipe cleaners) that the pair pass back and forth until they decide on a rough model. "Then we create a digital model that we can prototype," says Purnell. "Sometimes we prototype out of foam or wood first just to get a general sense of proportion, and sometimes we move right into steel. It's important to have a hands-on understanding of the piece and be able to look at it in real space."
Though the pair primarily work with metal, they've recently ventured into new territory, experimenting with silicone and a type of quartz called jasper. "We both feel a pull toward natural materials like wood, stone and leather, so you can expect to see more of that as we start to introduce some indoor-only collections in the coming year," says Purnell.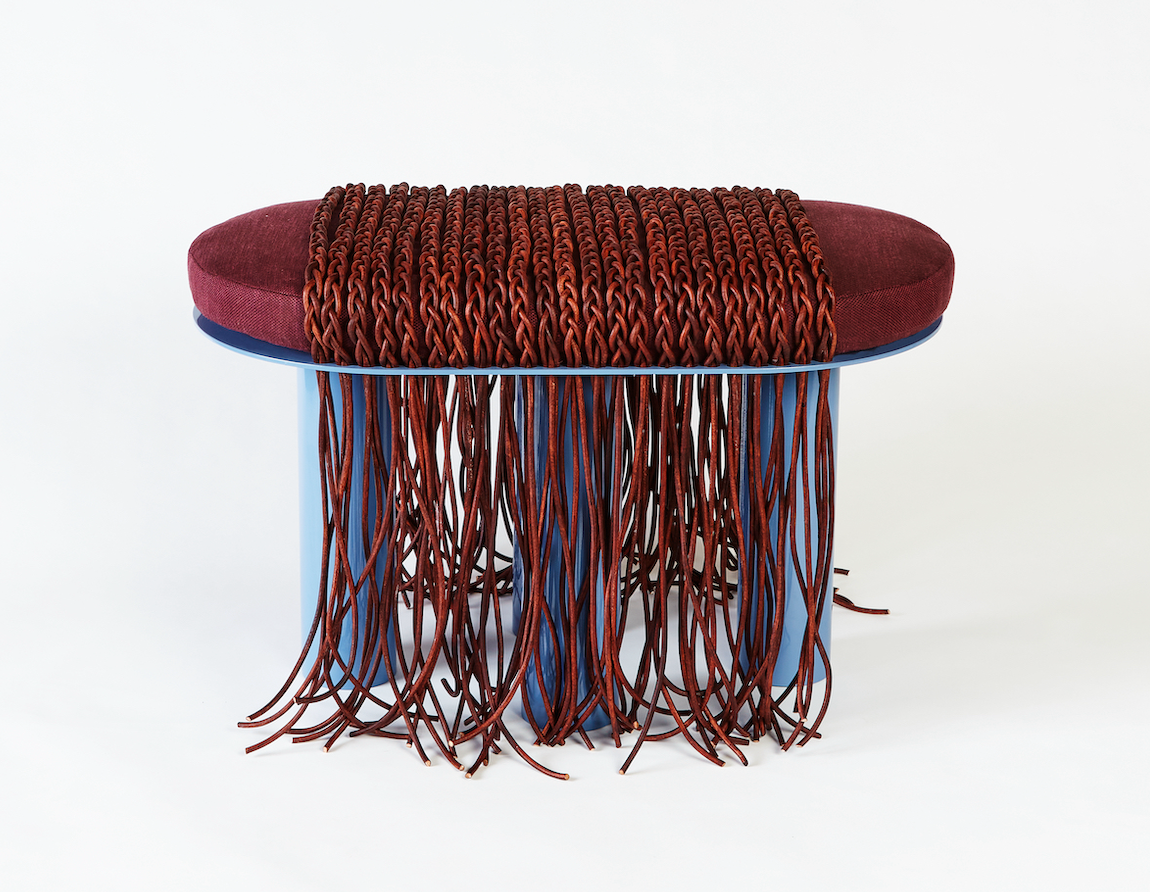 Form is where the duo seem to really let loose. Their Dawn series, for instance, draws influence from the surreal, biomorphic imagery found in Octavia Butler's science fiction novel of the same name, as evidenced by pieces like an angled egg-style chair and a side table draped in silicone cord fringe. Showcased at collectible gallery Salon Design during last month's NYCxDesign Festival, their latest introductions pay homage to Alexander McQueen's Plato's Atlantis collection and include a bench, lamp and two tables draped in everything from jasper beads to braided leather. "We love the playfulness and sense of movement these pieces provide," says Bullock. "They add a touch of irreverence to a space."
Their next collection—scheduled to debut in 2023—will be a love letter to the iconic Hollywood Seventh Day Adventist Church. "It's an L.A. landmark originally built in the 1960s," says Purnell. "The building has long fascinated us, so it's thrilling to be able to translate its geometric lines and material language into a furniture collection."
If you want to learn more about Rachel Bullock, Molly Purnell and Laun, visit their website or follow them on Instagram.
Homepage photo: The Ribbon chair by Laun | Ye Rin Mok