Jamie Drake, Caleb Anderson, Celerie Kemble and Miles Redd, designers known for their use of antiques, will serve as honorary design chairs for the Winter Antiques Show. Now in its 63rd year, the art, antiques and design fair will host more than 70 experts in fine and decorative arts, hailing from around the world, when it kicks off January 20 at the Park Avenue Armory. The show's net proceeds will go to the East Side House Settlement, a community-based organization in the Bronx that originally established the antiques show in 1955.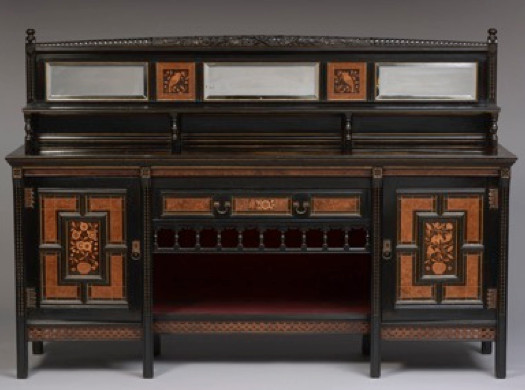 "We challenge ourselves every year to try and make the Winter Antiques Show more fun and exciting than the year before—to take it from strength to strength," says Arie Kopelman, Winter Antiques Show co-chair. "If we had a motto, it would be 'Let us surprise and inspire you!' In 2017, the Winter Antiques Show is continuing a tradition we started last year: We will have an A-list group of Honorary Design Chairs. This year, Jamie Drake and Caleb Anderson, Celerie Kemble and Miles Redd were chosen, and they are already lending their enthusiastic support. We are thrilled to be working with these four design stars."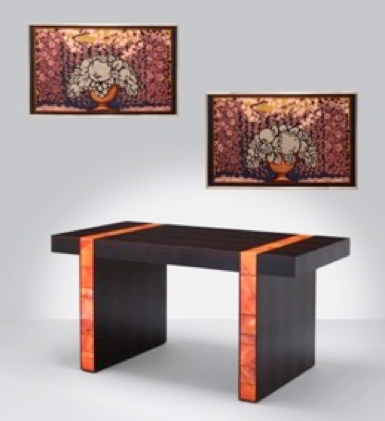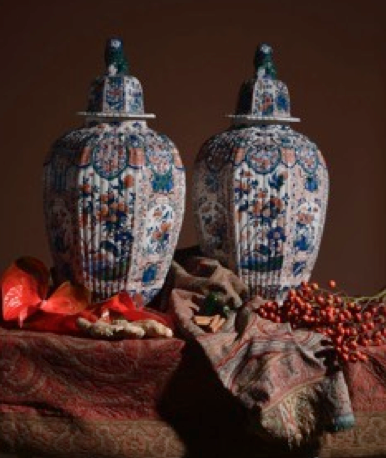 "The Winter Antiques Show is an annual must-see on our list of fairs," say Drake and Anderson. "The show has always been so special, with a great focus on American design and the tastes of classic America. Yet, as the world has evolved, along with the interests of collectors, the show has come to reflect a sophisticated diversity of tastes. Over the years, we have found pieces from the tradition-rich dealers, such as Hirschl & Adler, Gerald Peters and Barbara Israel, as well as from the more recently added modern and contemporary sources, including Maison Gerard, Glass Past and Liz O'Brien. It is a splendid show, with pieces large and small, from accessories to grandly scaled furnishings and art. We love finding something that is unique, and tend to be drawn to sculptural furniture that accents more contemporary interiors."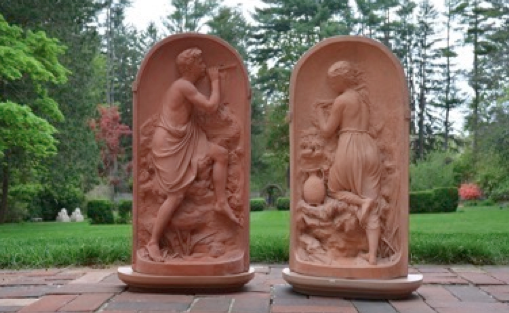 Among the events running with the show are the inivte-only DECASO Designers Preview Brunch, which offers designers and their clients an exclusive morning preview on opening day; and the Young Collectors Night, held on January 26 and chaired by Wendy Goodman, design editor of New York magazine.
This year's loan exhibition is "Revolution & Evolution," which celebrates the Abby Aldrich Rockefeller Folk Art Museum, one of the Art Museums of Colonial Williamsburg and the oldest continuously operating institution in the United States dedicated solely to the collection, exhibition and preservation of American folk art.
"I always look forward to the Winter Antiques Show, as it's one of my favorite fairs of the year," says Kemble. "With pieces from antiquity to modern day, there are always objects that stand out and are sure to amaze. The show allows patrons to touch and feel objects, discuss the provenance with dealers, all while enjoying the scenery of the historic Park Avenue Armory."
"The Winter Antiques Show is a New York City institution, and a great way of seeing different dealers from all over the world," shares Redd. "I adore antiques, and the quality of the objects exhibited at the Winter Antiques Show sets it apart from other venues. I look forward to shopping there again this year, both for myself and for my clients." The show runs from January 20 to 29.