Dear Sean,
My high-end, full-service design firm is looking to hire an entry-level employee to assist our design team. We're a small company, and as a result I think this position is actually an incredible hands-on opportunity to get started in the business—this employee would be in the thick of all of our projects, would gain valuable industry contacts, and would be mentored by the team. We hope there's even room to grow with the firm!
All that said, I'm having trouble attracting top talent. It seems like all of the recent design-school grads we meet who have had great internships are more interested in chasing the big-name firms where they'll be a cog in the wheel than in rolling up their sleeves with us. What do I need to do to woo the best job seekers?
Help Wanted

Dear Help Wanted,
You only need to look at the college admission scandal this past spring to see that the business of external validation is alive and well. We tell enterprising young people that if they get into the right school and work for the right firm, their path is set. If we did not believe that pedigree matters, how else would we convince students to go hundreds of thousands of dollars in debt just to attend these institutions or sacrifice themselves at these "big name" firms you mention?
Even though you are working on high-end projects, the real question you are asking is why this preference for pedigree is taking all of the top talent away from you. In other words, why does it matter so much to job seekers that your firm doesn't have the "big name" like other well-established firms doing similar work?
To be blunt, it matters because you are letting it matter. Today more than ever, the task at hand is less important than how that task gets accomplished; culture and community are prized among job seekers far more than efficient execution. So if you are going to offer an inside, intensive look into the world of a high-end design firm, quit focusing on the task and start focusing on your culture. The independent thought you are hinting at fostering is everything today.
A very quick example: You leave this new employee to supervise an installation while you and your team go deal with an emergency for another client. There is a cocktail table with a heavy glass top that your new employee notices is off by four inches. The base is padded and can be moved with a hard push, but the risk of damage to the table and floor is real. You and your firm pride yourself on perfect installation and hire only the best teams to assist in the effort—but your message to your employee as you were leaving was to get it done. Imagine that calling the team back to fix the table will take four hours and cost the client (or the firm) $500, whereas moving it herself would take 30 seconds and cost nothing. You would want her to call the team and spend the $500 to ensure your promise of perfection is kept—but does she know that? You are promising independence and active involvement in projects, but can she count on you to teach her how to undo her student mentality ("Get the project done") and how to redefine success?
Culture is not taught at design school, it's learned on the job. Are you willing to promise her that, with your tutelage, she will one day be able to run her own firm? Can you convince her to ignore the supposed presumption of credibility that the "big name" firms offer and instead offer to be the teaching laboratory that you are hinting at? If you can (and I hope you will), then you need to go all the way. Right now, you are not challenging the hungry to be hungrier, only promising that they will be closer to the proverbial meal. Who cares? Promise that they will be able to be you one day, if they so choose, and you will see the difference. How far are you willing to go to demonstrate the value of your vision and integrity, to be a category of one?
____________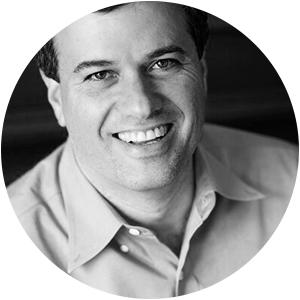 Sean Low is the go-to business coach for interior designers. His clients have included Nate Berkus, Sawyer Berson, Vicente Wolf, Barry Dixon, Kevin Isbell and McGrath II. Low earned his law degree from the University of Pennsylvania, and as founder-president of The Business of Being Creative, he has long consulted for design businesses. In his Business Advice column for BOH, he answers designers' most pressing questions. Have a dilemma? Send us an email—and don't worry, we'll keep your details anonymous.
Homepage image: Shutterstock.com