Tasseled caps are airborne and cheap dorm-room furniture is cluttering up the sidewalks—it's graduation season. Across the country, interior design students are headed out into an industry in flux, made uncertain by the rapid pace of technological change and economic storm clouds on the horizon. On the flip side, social media has leveled the playing field, and developments in sustainability are making design a force for good. We spoke to graduates from across the country to get a sense of how the interior design class of 2019 is seeing things.

RYAN LACY, New York School of Interior Design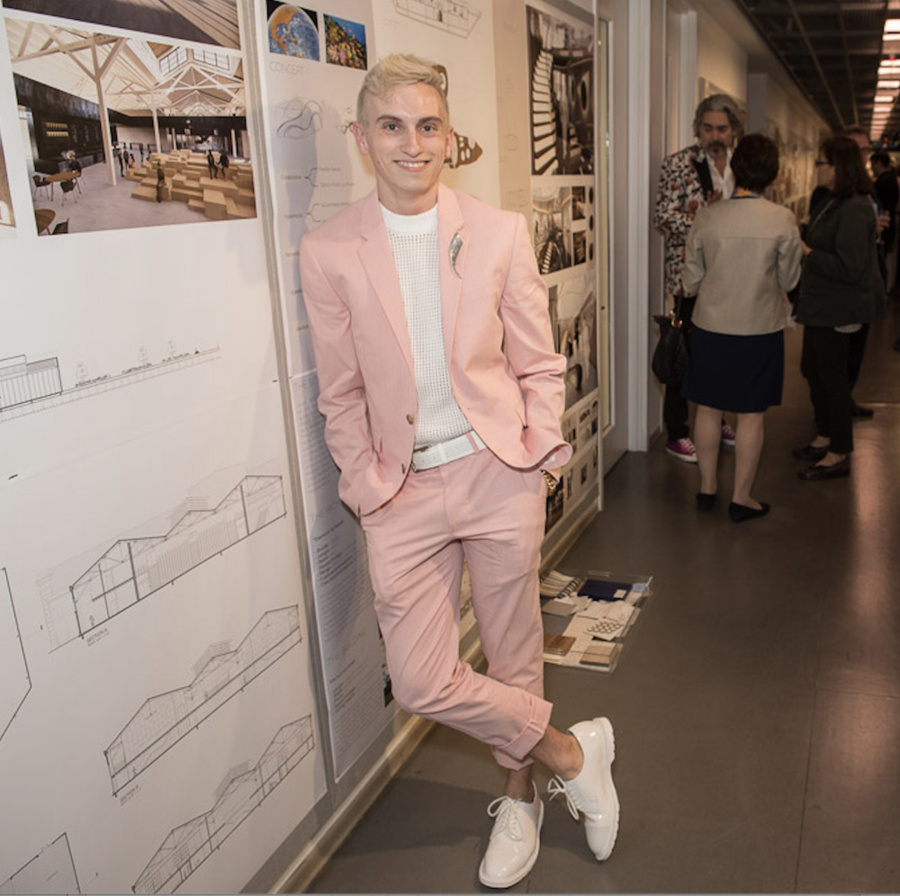 Jason Gardner Photography
What was your thesis project?
A charter yacht and harbor club branded toward millennials in an effort to fill a gap in the luxury yacht industry. The majority of individuals commissioning yachts in today's market are Generation X or baby boomers, so my charter yacht would allow millennials to rent a yacht, dip their toes in the industry, and hopefully get interested in doing a full commission.
What's exciting about graduating into the design world in 2019?
The sheer scale of it. Because of social media, good design is reaching an unprecedented number of people. And with a larger audience comes both greater awareness and greater patronage.
Do you have a job lined up?
I've been interning at Arthur Dunnam for Jed Johnson for two years now and I've been told they'd like me to continue into a full-time position, which I plan to accept!
GRACE YUAN, California College of the Arts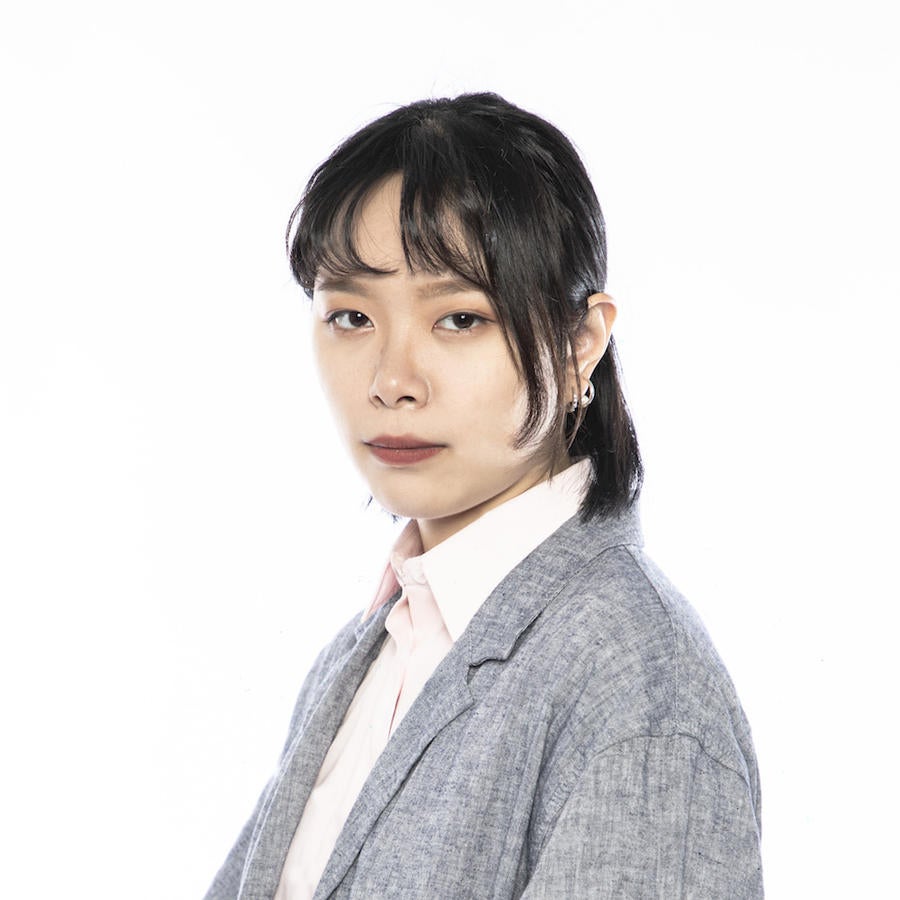 What was your senior project?
"The Geimstöð," which means 'space station' in Icelandic. It's an outer space–themed hot spring resort located in Reykjavík, Iceland, with a restaurant, a gym, a dance studio, six guest suites and an observatory.
Do you have a job lined up?
I'm able to transfer to a full-time designer from a part-time intern at Stantec Architecture. I am eager to be part of a full-scope interior project from which I could learn so many new things. New ideas are growing and new opportunities are emerging in the interior design industry—the trend of the co-working space and hot desks, prefabricated materials, the evolving building technologies, etc. There's so much to see out of school.
What do you see as the big design challenge of the future?
The life cycle of interior design and the speed of updating. Compared to the tech industry where an app can be updated once a week, interior design takes much longer. Material waste is a big concern when new-built interiors need to be torn down for a new owner within a short term. There must be a solution to reduce the waste or to make interiors more permanent. My concern arises from field trips to some growing start-ups, where the gap between technology and architecture was apparent.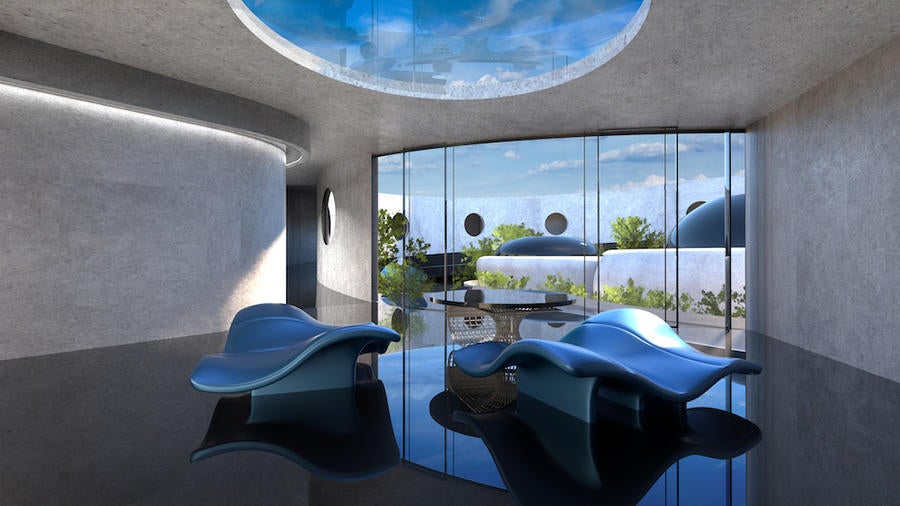 Amy Lyn Richards, New York School of Interior Design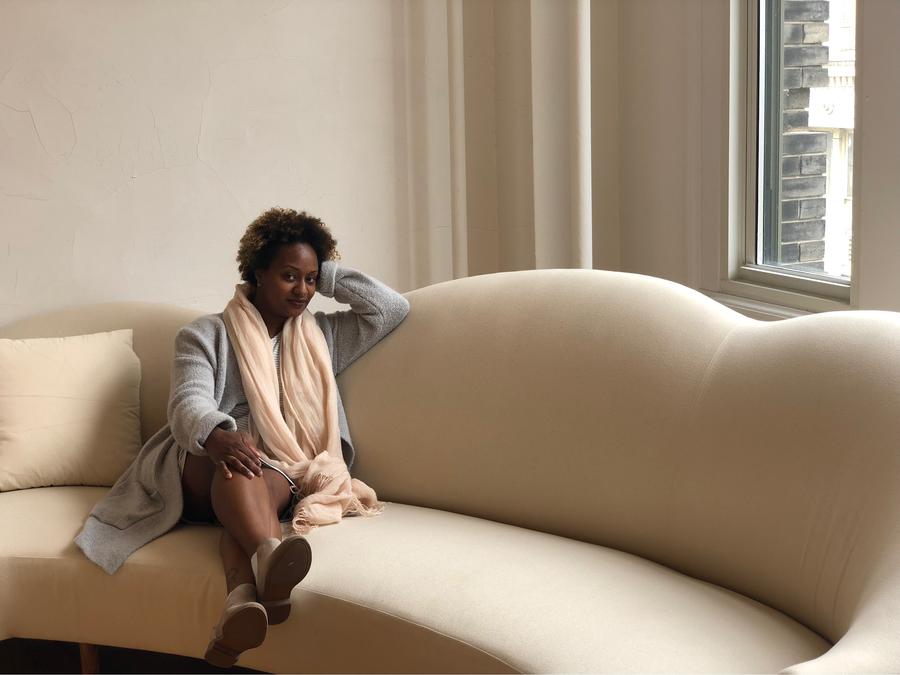 Courtesy of Amy Lyn Richards
What was your thesis project?
A weed speakeasy called "The Truth About Alice," hypothetically projected to be completed post-legalization in a Tribeca firehouse (Hook & Ladder Company 8). The concept of the space is an abstracted and grown-up version of Alice in Wonderland, created to help unite users of marijuana into an intriguing space that disorients, exposes stereotypes, and for one to be free and comfortable as they are elevated through the space's four levels.
Biggest apprehensions about graduating?
Something I've carried with me since the day I was born ... my skin color. Though the industry is booming with a plethora of ever-talented black designers, I just wonder if I will find my place and if it will be successful or embarrassing. Thankfully there are networking groups like Black Interior Designers Network.
Summer plans?
Portfolio editing, re-editing prior projects, applying for jobs and internships, sun, fun, and a cumulative monthlong Netflix binge sans pants and shirt.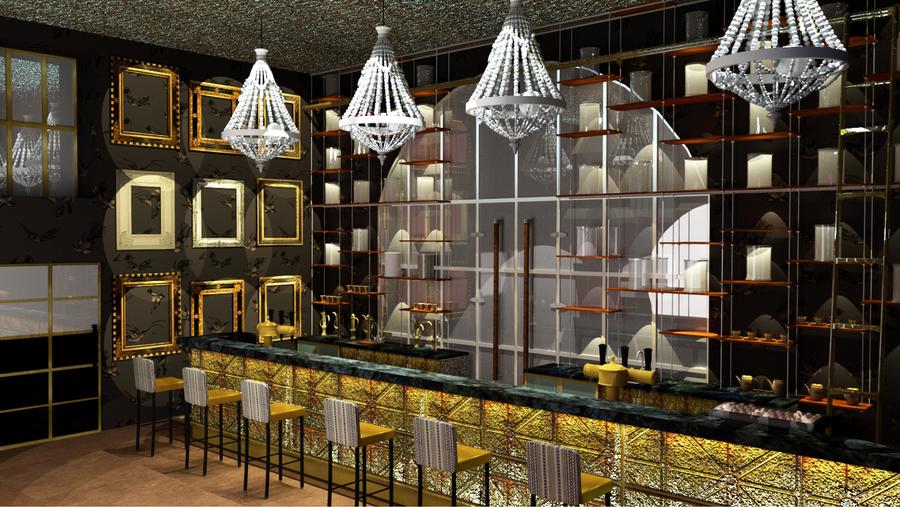 Courtesy of Amy Lyn Richards
Gary Dusek, Parsons
What's been your focus in school?
Using "waste" as a raw material. [After graduation] I plan to develop a small, community-oriented business creating products from recycled plastic, aluminum and other reclaimed materials.
What excites you most about graduating into the design industry?
Sustainable materials are rapidly becoming mainstream and easier to implement, bringing us closer to a closed-loop system of building and production.
What are the biggest challenges?
The global political climate, predatory capitalism, corporate control, economic disparity, and the prioritization of profit above all else. As a designer, I feel a great responsibility to facilitate changes, and to make these proposals compelling enough to be implemented.
Shreya Somani, Savannah College of Art and Design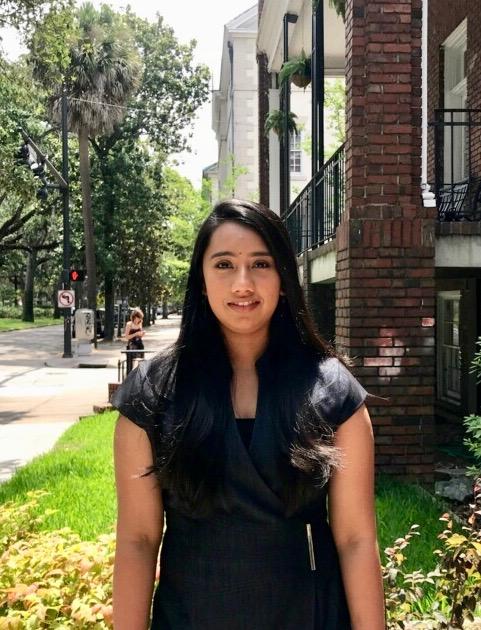 Courtesy of Shreya Somani
What was your thesis project?
The advent of urbanization and modernization in India has corrupted the conventional joint family system. My thesis is an attempt to eternalize the special bond that exists between the grandchild and grandparent in the Indian value-based society where most of the children grow up listening to Panchatantra stories from their grandparents.
"Tapovan" is a unique abode of learning where the senior citizens seek the pursuit of gratification and acceptance. Through the cognitive process of concentration, contemplation and consolidation, the elderly help redeem the juveniles in this communal space—a lighthouse of the traditional Indian society.
What's exciting about interior design in 2019?
We are closely connected to the scientific aspect of design than ever before. I'm particularly interested in the link between neuroscience knowledge and architectural design by understanding the human brain's response to the built environment.
What makes you apprehensive about the design world?
The loss of creativity and originality in design with the advent of technology and the overuse of social media. Interior design is a human-centric profession. Every project comes with its unique challenges and requires exclusive solutions. In an attempt to curate Instagrammable spaces, we look at what's trending and apply the same to our clients because we like it and not necessarily because the project needs it or the concept demands it.
Shao-Chien "Michael" Yang, California College of the Arts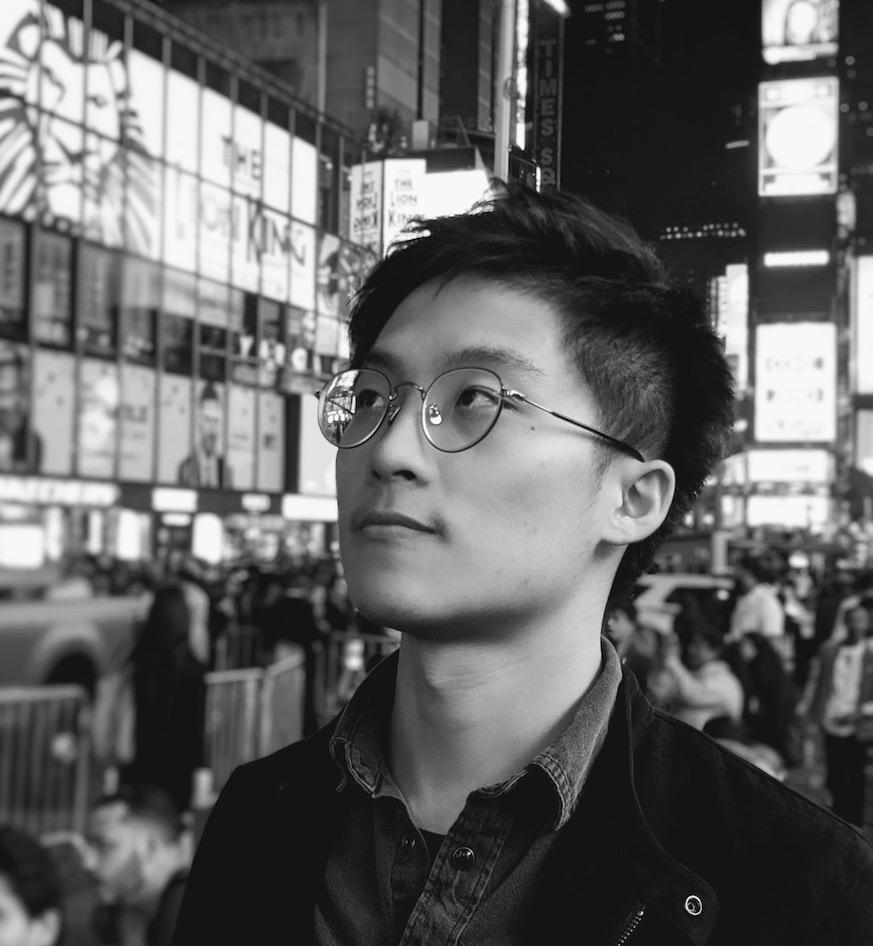 Summer plans?
I am currently seeking more experience in the design industry, then I am considering attending grad school after that.
What excites you most about the design industry in 2019?
The design industry is changing at such a fast pace that every day there are new ideas coming out. Especially in the Bay Area, with all the innovations by tech companies, the past five years has been very exciting for designers.
What makes you most apprehensive about it?
Designers are problem solvers—I'm afraid that I cannot do enough to improve people's lives. With the design industry moving so fast, sometimes I am not sure if it's a good thing or a bad thing.