London's Design Museum joins the good company of the Victoria & Albert Museum in London, Guggenheim Museum Bilbao and Rijksmuseum in Amsterdam, having been named the 2018 European Museum of the Year (EMYA).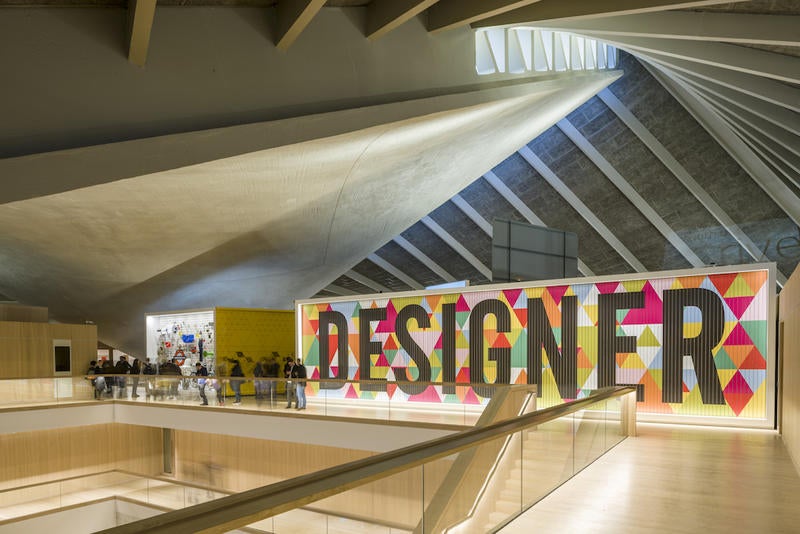 The first British gallery to win the award since 2013, Design Museum was selected top pick of more than 40 finalists by an international judging panel for the way it "includes the visitor in a friendly dialogue and taps into the creative history of design, which it celebrates and documents with ingenuity, historical accuracy and humor."
The recognition is the bow on top of a big year for the London museum, which counted its millionth visitor in 2018. Among the past year's celebrated design exhibits was "California: Designing Freedom," which daringly claimed "Designed in California" is the new "Made in Italy." The show cataloged the Golden State's evolution from midcentury counterculture to today's tech culture and its influence on design.
The museum also welcomed the politics-meets-design exhibition "Imagine Moscow: Architecture, Propaganda, Revolution" last spring. The buzzed-about show provided an idealistic view of the early 20th-century plans an enterprising regiment of architects and designers had for reimagining Moscow.
"Winning this prestigious award is wonderful news for the museum and all its staff, visitors and collaborators," says Peter Mandelson, chairman of the Design Museum Trustees. "This announcement is a huge testament to the mission of the museum and thoroughly deserved following the opening of such a stunning new building and the successful range of exhibitions and programs mounted in the last year."