Legendary architect Frank Gehry comes to Market.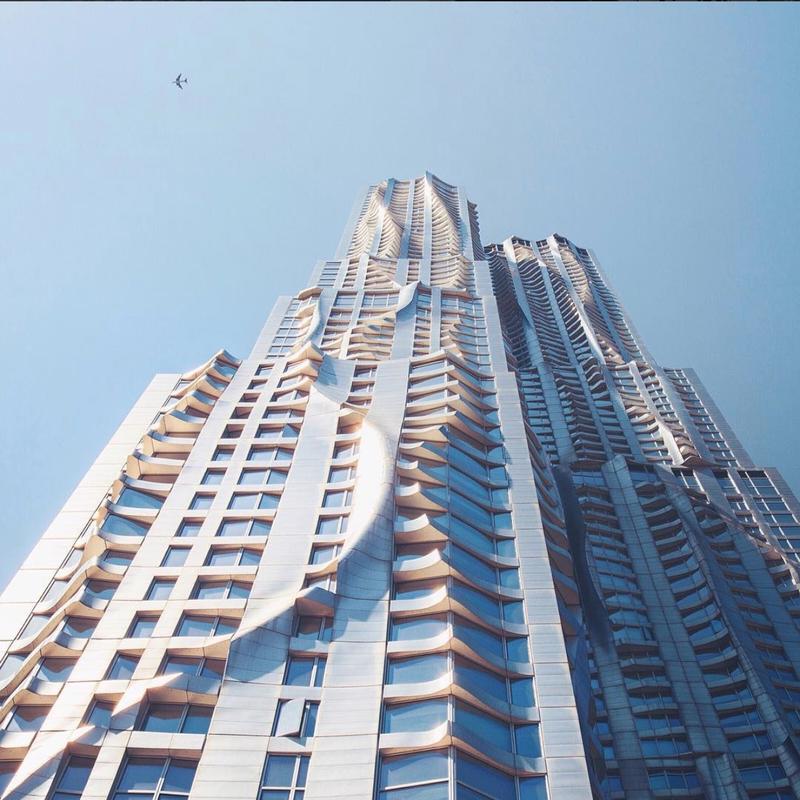 Frank Gehry's greatest hits read like a buzzy listicle of the world's must-see buildings or an ambitious architect's bucket list: the Walt Disney Concert Hall in Los Angeles and the Binoculars Building (originally the Chiat/Day headquarters) in Venice, California. The Vitra Design Museum in Weil am Rhein, Germany. The Beekman Tower in New York City. And, a stone's throw from where designers now sit at Las Vegas Market, the Lou Ruvo Center for Brain Health.
Gehry himself spoke to the sense of awe and wanderlust engendered in architects, designers and everyday visitors alike by grand architecture, telling journalist David Sheff for Playboy in 2011: "I think people care. If not, why do so many people spend money going on vacations to see architecture? They go to the Parthenon, to Chartres, to the Sydney Opera House. They go to Bilbao. … Something compels them."
This week, Gehry steps onstage to accept Las Vegas Market's 2018 Design Icon award, given to architects and interior designers who have made meaningful contributions to the industry over the course of their careers. (Perhaps it'll take a spot on the awards shelf next to one of Gehry's other prestigious honors, among them the Pritzker Architecture Prize, which he received in 1989.)
Take a crash course on four of the legend's most notable works: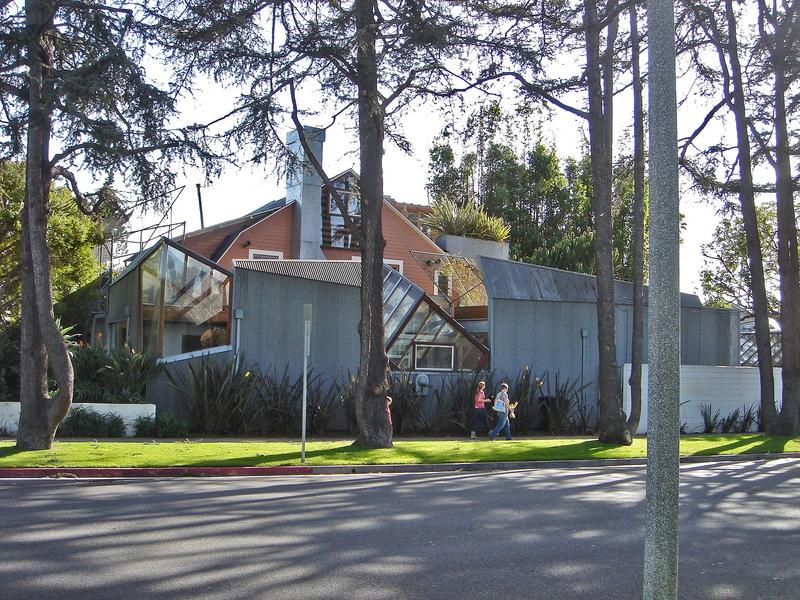 1. Home Sweet Deconstructivist Home Gehry's own residence, a Dutch colonial bungalow on a corner in Santa Monica, has become the California equivalent of Wisconsin's Taliesin—and a conversation-starting beacon of contemporary residential design. The two-story home has undergone multiple evolutions via Gehry's hand, with the use of wire glass, plywood, aluminum, galvanized metal and chain-link fence. The result is a thought-provoking and artful testament to urbanism.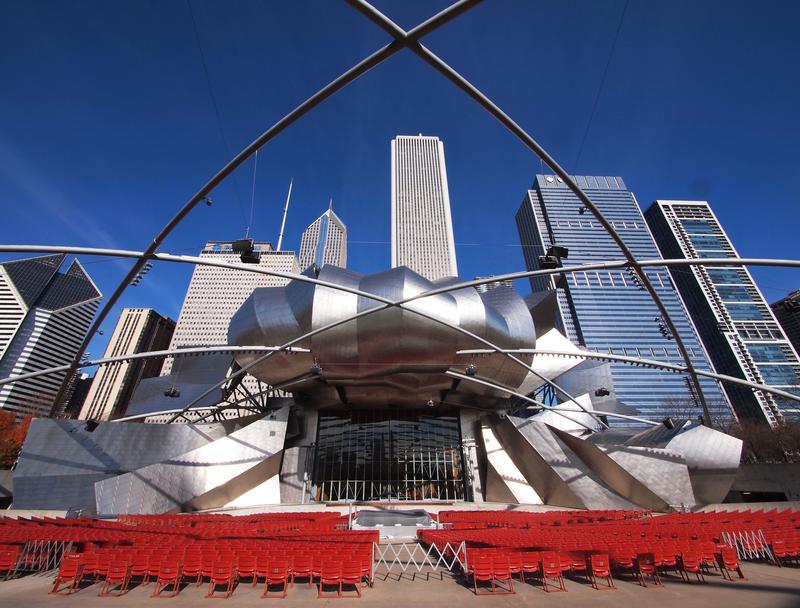 2. The Great Outdoors Sixty million dollars, 870 tons of steel and a sweeping proscenium went into the Jay Pritzker Pavilion, Gehry's soaring theater in Chicago's Millennium Park. Curved, brushed-stainless steel sails elegantly upward to create a speaker-system-embedded trellis above the audience members, who gather to hear concerts like the annual Grant Park Music Festival with sound quality that rivals that of an indoor system.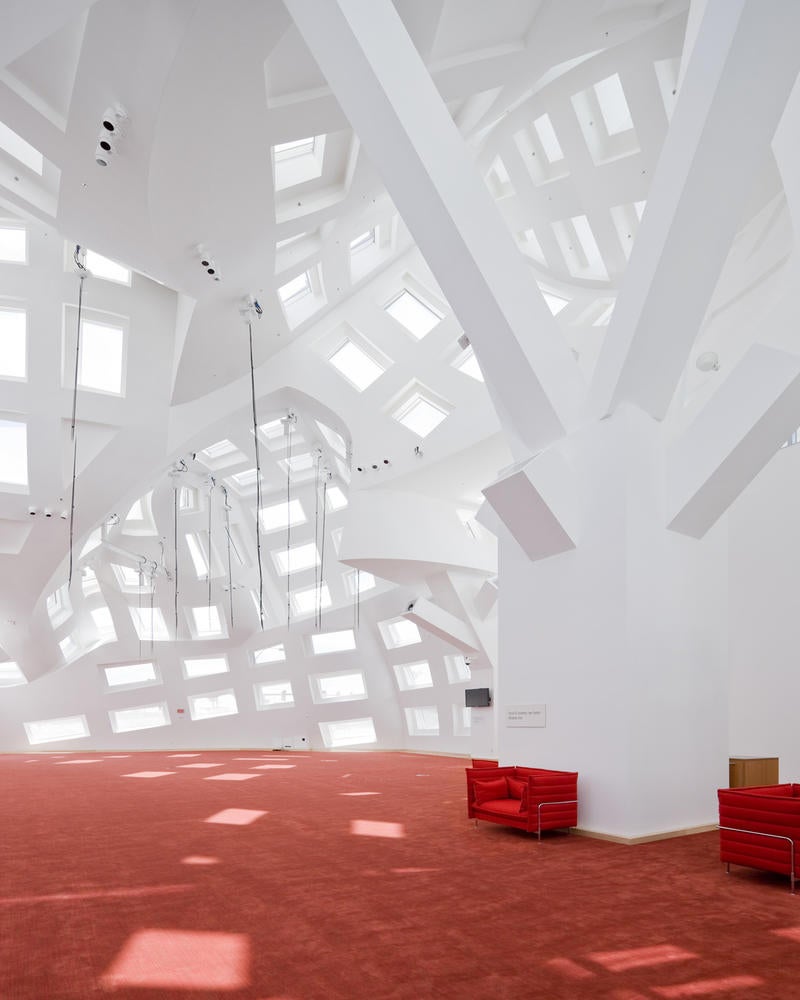 3. Social Change Vanity Fair named him "the most important architect of our age," and with reason. Gehry's works inspire change. A hub designed to support research, prevention and treatment of ALS (Lou Gehrig's disease), and Alzheimer's, Parkinson's, and Huntington's diseases, the Lou Ruvo Center for Brain Health, which opened in 2010, is a partnership between Larry Ruvo, who lost his father, Lou, to Alzheimer's, and Gehry, who is an advocate for Huntington's research. Beyond a stunning architectural landmark, it is the home of life-changing research.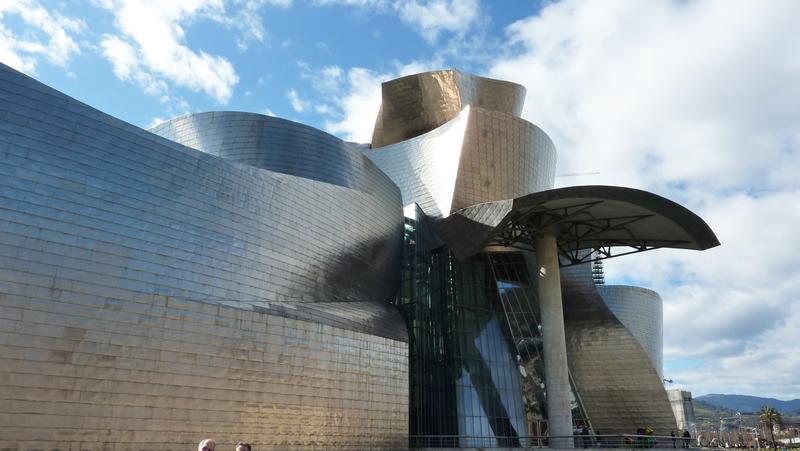 4. State of the Art Rarely has a museum so dramatically stolen the thunder from the de Koonings, Basquiats and Koonses it was built to house. Inaugurated by former Spanish king Juan Carlos I in 1997, the Guggenheim Museum in the Spanish port city of Bilbao opened to unusually unified critical acclaim. The innovative structure was called "an explosion of sculptural forms that the architect has doggedly honed to perfection" by the Los Angeles Times's architecture critic. Twenty years on, and Gehry is now working on the Guggenheim Abu Dhabi, projected to be the largest of all of the museum's satellites.
Photo Credits: Frank Gehry; copyright Alexandra Cabri; Beekman Tower and Disney Concert Hall: Danlly Domingo; Lou Ruvo Center for Brian Health: Iwan Baan; "Gehry House I" by IK's World Trip, "Pritzker Pavilion" by John Picken Photo, and "Guggenheim Museum Bilbao" by Fresco Tours are licensed under CC BY 2.0