British furniture and lighting designer Lee Broom will design four menswear windows for Bergdorf Goodman, to be unveiled on May 11 in celebration of NYCxDesign and Frieze. Four windows, themed "Exercise," "Work," "Play" and "Explore," will spotlight the typical day of a man, and will showcase lighting, furniture and accessories.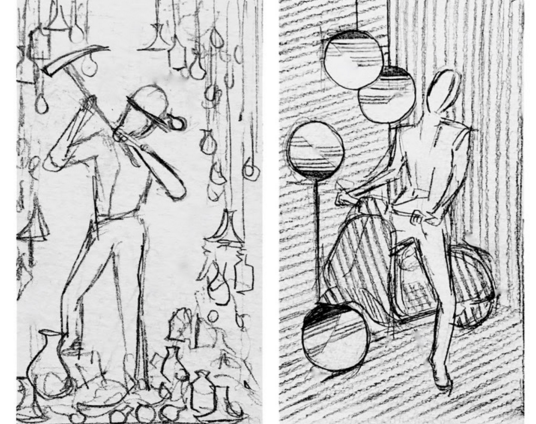 "It is our pleasure to collaborate with Lee Broom," says Shane Ruth, visual director at Bergdorf Goodman. "He came to my attention a few years ago with his clever 'Department Store' exhibit in Milan. His products have a modern inventiveness that holds hands with what is considered traditional design, and I thought it would be great to create windows around his aesthetic. Lee sketched some ideas to get started and we went from there. We are very excited and honored to collaborate with a design superstar."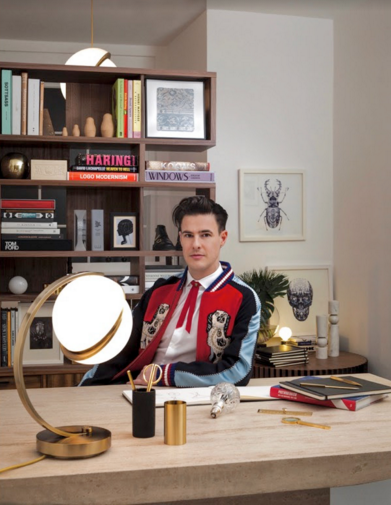 Broom, who opened a SoHo flagship last fall, formerly specialized in fashion design, working for Vivienne Westwood and studying at Central Saint Martins before transitioning into his career in interiors. Among the products included in the display will be the Crescent Light, Tube Light, Crystal Bulb and the Optical collection; Broom's hallmark materials will also be incorporated, including Carrara marble, crystal and polished brass.
"It was an honor to be asked by Shane Ruth," Broom shares, "to create designs for Bergdorf Goodman's Men's Store windows and to work with Shane's fantastic team. The windows draw shoppers from across the globe, entertaining visitors from the sidewalk and being able to bring my designs to Fifth Avenue has been a very special experience."