Auction houses are spanning the ages this bidding season, offering designs from Americana to midcentury to contemporary. Scope out works by the likes of Stephen Scott Young, Florence Knoll, Ettore Sottsass as well as a specially curated exhibit by antiques dealer Joel Chen, in this month's auction roundup.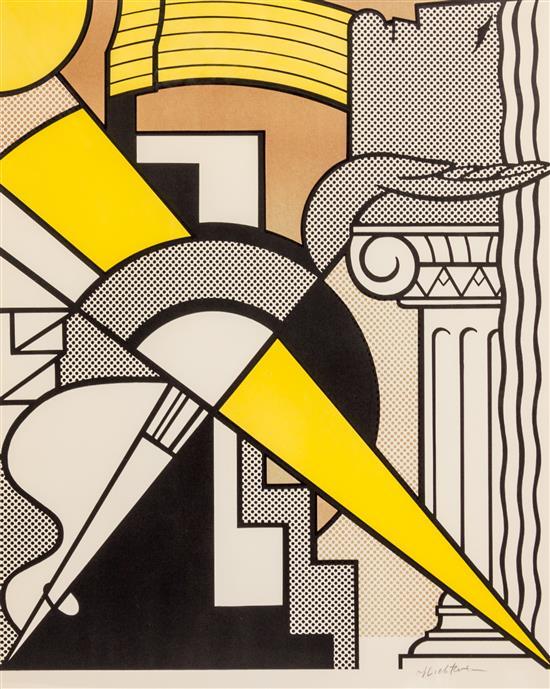 All In for Americana | January 26
Americana is quickly weaving its way into today's interiors, as proven by recent auction house successes. Downingtown, Pennsylvania–based auctioneer Pook & Pook is partnering with online auction platform Bidsquare on not one, but two primitive-heavy sales in January. The "Americana & International Auction" brings nearly 450 lots of Pennsylvania-made fine furniture, Chinese Canton porcelain and Oriental rugs to the bidding floor on January 26. Following up is the online-only "Decorative Arts" auction on January 29, with stoneware collections and handcrafted pine furnishings.
Interiors Online Sale | January 30
Tallying nearly 1,000 lots, the "Interiors Online Sale" by Leslie Hindman Auctioneers will take some time to virtually browse. That said, there are some gems hidden throughout the wide-spanning offerings—a signed Roy Lichtenstein lithograph from the '60s and a rare assortment of Chinese art deco–style wool and silk rugs among the most notable. The two-day auction kicks off on January 30 via online auction platforms LHLive and Bidsquare.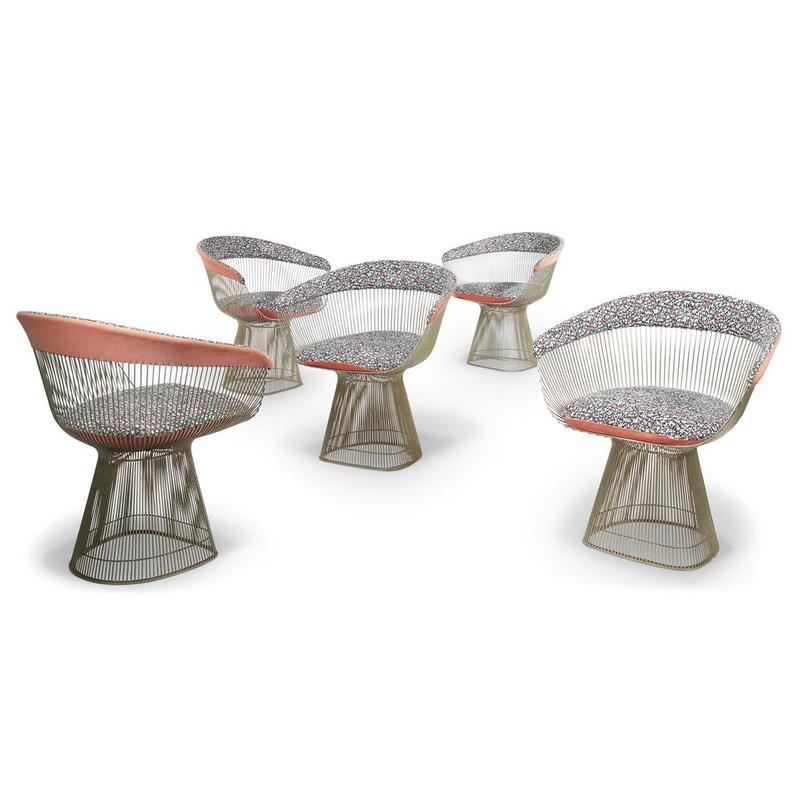 The Collector's Sale | February 7
In an effort to engage young collectors and emerging art enthusiasts, Freeman's is hosting its second edition of "The Collector's Sale" in Philadelphia. While the auction has been curated to attract a variety of tastes and budgets, the auction will no doubt feature millennial-favorite midcentury modern designs, with furniture by the likes of Florence Knoll, Warren Platner and Ludwig Mies van der Rohe. Prior to the auction, Freeman's is offering a preview party on February 2, with a specialist on hand to educate novices on the live-auction process.
JF Chen Collection | February 13
Antiques dealer Joel Chen has been generating design envy in Los Angeles for more than four decades with his Melrose Avenue gallery JF Chen. The skilled curator lends his refined eye for emerging artists and museum-quality decorative arts to Christie's, which presents the "JF Chen Collection" on February 13 in New York. A story of legacy for Chen, the collection features more than 300 lots spanning Asian works of art, more traditional antiques and contemporary designs from icons Georges Jouve, Ettore Sottsass, Hans Wegner and more. The live auction will be held February 13 at Christie's Rockefeller Center, with an online auction running February 7 to 14.
Property From the Estate of Philip and Mary Hulitar | February 22
After heading the Women's Design department at Bergdorf Goodman, Philip Hulitar opened his own design firm in 1949. Even more well-dressed than the man, though, was his home. Designed by renowned architect Marion Sims Wyeth, the estate of Philip and Mary Hulitar was colorfully fitting of its Palm Beach, Florida, locale. At 475 lots, the auction invites collectors to tour the philanthropic couple's classical works, from watercolors by Stephen Scott Young to extensive silver and gold tabletop collections. The auction will be presented by Leslie Hindman Auctioneers on February 22 in West Palm Beach, Florida.