Custom works by Frank Lloyd Wright, Nordic designer Niels O. Moller and Hungarian artist Joseph Csaky prove this month's auction lots are craving limited editions. Here are the upcoming auctions worth your bid.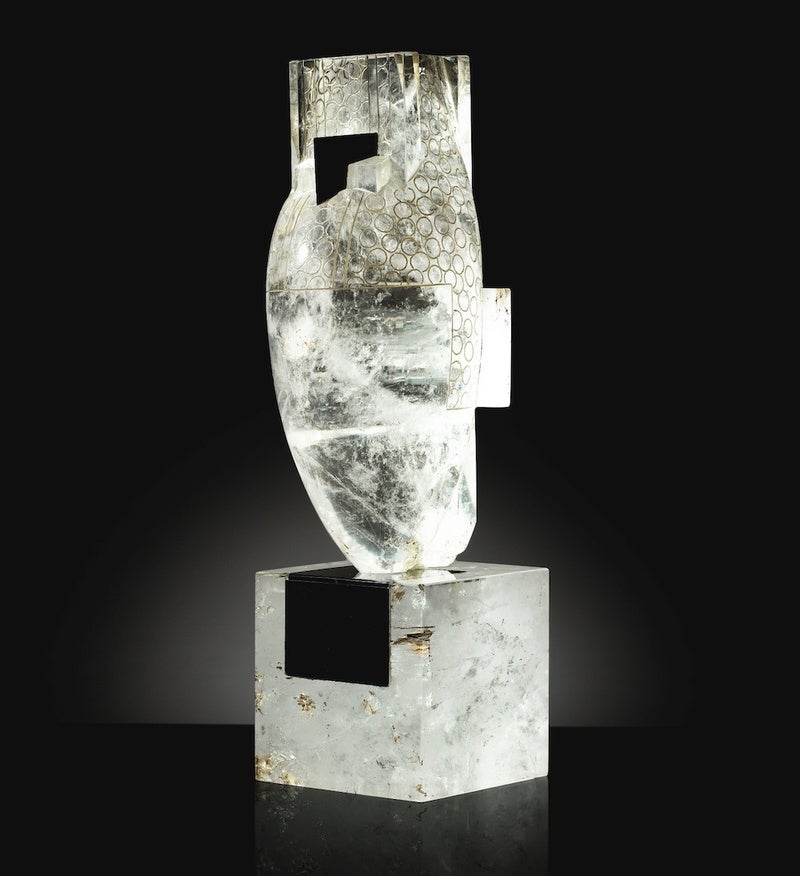 Curated Design
The nearly 130 lots of the Sotheby's Paris October 31 Design sale route the design movements of the 20th century. Turn-of-the-century crystal wares open the tour, featuring the never-before-seen "Unique Tête," a sculptural obsidian acquired directly from the artist Joseph Csaky. Fast-forward to midcentury furnishings from the likes of Jean Royère and Pierre Jeanneret, and then on to patinated bronze seating by Claude Lalanne to round out the century.
Noma
A pioneer in today's Scandinavian design moment, the once Copenhagen-based restaurant Noma will be auctioning its interior furnishings, decor and tableware in an effort to start fresh on another project. For more than a decade, Noma's kitchen produced thoughtful, sophisticated cooking—a palette that evolved with the season and resonated with ancient traditions of fermentation and preservation. The grounded charm continued to restaurant's decor, where simple forms met no-fuss function.
The catalog for the upcoming Wright auction includes custom pieces by designers and artists based across the Nordic region, including stoneware by father-son artisans Aage and Kasper Würst as well as Niels O. Moller–designed oak dining chairs, specially treated with sandblasting and a wax finish.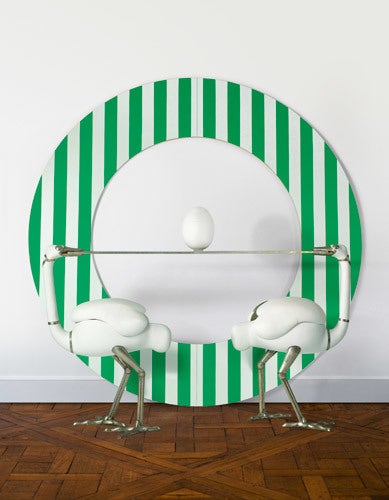 Modern Design
Limited-edition furnishings by Frank Lloyd Wright and colorful cameo glass vessels from the 19th century are just a few of the great finds filling the nearly 550 lots of Leslie Hindman Auctioneers's Modern Design sale. Four preview days before the November 14 auction may not be enough to browse the craftsman mix of decorative furniture, accessories, lighting and artwork.
Jacques Grange | Collector
Eclectic French designer Jacques Grange will put his personal collection up for grabs at Sotheby's Paris on November 21. The 150 lots of Jacques Grange | Collector feature a range of antiques and Symbolist works to modern and contemporary art. Grange, who lists Yves Saint Laurent and Paloma Picasso as clients, has bred a poignantly whimsical collection featuring the work of Victor Brauner, Claude and Francois-Xavier Lalanne, Henri Matisse, Hiroshi Sugimoto and more.
Masterworks
The guest list of Wright's highly vetted Masterworks auction, made up of only rare and pedigree works, is enough to draw a large crowd. Roy Lichtenstein, Paul Evans, Harry Bertoia, Pablo Picasso and more make nice company in the sale, taking place November 21 in Chicago. Among the highlights are Paolo Venini's multicolored Mosaico Tessuto vase in the Important Italian Glass category, as well as Roy Lichtenstein's Carved Brushstroke chair and ottoman.