It's been a long week, and we know, it's only Tuesday. Not to worry—we've got you covered. Stay in the know with BOH's weekly news digest, including business headlines, launches and events, recommended reading and more.
BUSINESS NEWS
Art Van Furniture has filed for Chapter 11 bankruptcy, reported Furniture Today. The Warren, Michigan–based company previously announced it would liquidate all stores. The company has between $100 million and $500 million in assets.
In light of COVID-19 news, High Point Market plans to forge on—but it looks like Chinese buyers will likely not attend, reports the Greensboro News & Record. High Point Market Authority president and CEO Tom Conley says that to date, no one from China has registered for the event, coming at a time where companies worldwide are issuing bans on business travel altogether.
The new coronavirus has also been having an effect on the stock market. On Monday, the Dow Jones Industrial Average plunged 2,000 points in the biggest single-day drop in a decade—a result of not only COVID-19 worries, but a war over oil prices between Russia and Saudi Arabia. The market has rebounded slightly today, but home brand stocks have taken a hit. RH is trading at $143 per share, well off its high of $250 in February; Wayfair slid to its lowest price in three years; and Knoll is currently trading at a five-year low.
OPENINGS, AUCTIONS AND EVENTS
The New York Kips Bay Decorator Show House will be postponed due to uncertainties surrounding the coronavirus outbreak. According to a spokesperson, the goal to reschedule the New York event for the summer—ideally June, but no firm date has been announced. The change in date will also mean a change in venue. According to a source, the committee will have to find a new location to hold the showhouse.
In light of worries about the coronavirus, The Design Industries Foundation Fighting AIDS will postpone its fundraising event, DIFFA By Design. Originally scheduled for March 26 to 28, the event will now be held July 9 to 11 at Center 415. "Public health is at the center of DIFFA's mission. Our hearts go out to all of those who have been affected by the ongoing COVID-19 outbreak. In light of widespread concerns, including those within the HIV/AIDS community who may be particularly vulnerable, we will always prioritize health and safety. By postponing DIFFA By Design, we aim to honor both the communities affected by HIV/AIDS as well as the broader public who may harbor concerns about attending events during this time," said Dawn Roberson, executive director, in a statement.
The Venice Architecture Biennale announced new dates last week as a result of the precautionary measures being taken worldwide. The show, curated by Hashim Sarkis, will run from August 29 until November 29.
Not everything is getting canceled. The New York Tabletop Show is still currently scheduled to be held from March 31 to April 3. According to a statement, Rudin Management, the owner of 41 Madison, will reassess the situation as local health officials do.
The International Contemporary Furniture Fair is also still on the calendar, and it's benefiting from an influx of academic talent. Thirteen schools will exhibit at ICFF in May in New York. Each will receive 200 square feet of exhibit space; one will be recognized as the best design school by a panel of architects and interior designers. Cornell, Drexel, Kean University, Kendall College of Art & Design, Pratt, Savannah School of Art & Design and Virginia Tech are among those exhibiting.
Chicago's NeoCon trade show has announced its CEU seminar program for this June. It will focus on commercial interior design, including wellness and hospitality, and almost 100 CEU-accredited courses will be available from June 7 to 10. NeoCon may postpone due to the coronavirus, but no plans to do so have been made at this time.
LAUNCHES, COLLABORATIONS AND PARTNERSHIPS
The New York chapter of the International Interior Design Association has launched a new member app, among other new goals for 2020. Huddle!, a new event series for members, includes mixology and aerial yoga in its programming. The 2020 Career Conversations Series geared toward students will kick off soon. And the IIDA is opening a new city center in Syracuse to serve its Central New York members.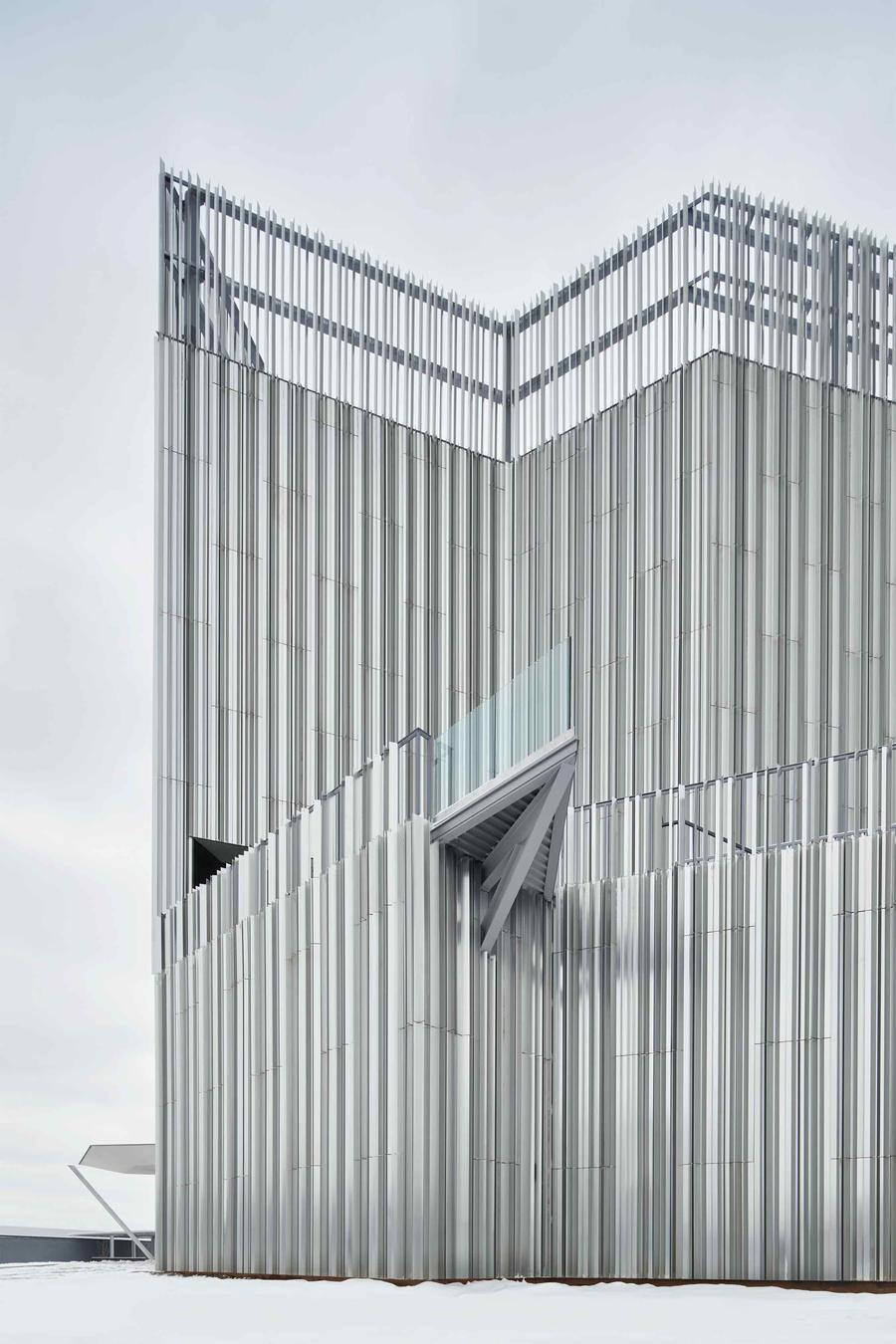 Online wholesale merchandise platform Faire will introduce two new methods to help boost sales: email campaigns for makers, similar to Mailchimp; and square integration, a point-of-sale app for retailers.
The Oklahoma Contemporary Arts Center will open a new building this week in downtown Oklahoma City. The 53,916-square-foot building will have new gallery space, classrooms, studios and a theater.
Gibson Interior Products is opening an installation titled "Gibson Gallery with Pop by LaMantia" inside its 11,500-square-foot showroom in Manhattan. This is part of its partnership with Northport, New York–based LaMantia Gallery. Featured artists David Hinchliffe, Jaime Kraft and Ruby Mazur will appear at the opening reception on March 25.
"Change doesn't have to be scary," according to Domino. The magazine is excited to announce a new vertical and Instagram account, Reno Notebook, which will focus on the subject of renovations.
RECOMMENDED READING
The Cut slices into light therapy and the benefits and claims of all of its photobiomodulation (a real word). "Something about the sheer breadth of maladies that light therapy can supposedly treat has the effect of making the whole thing seem too good to be true," writes Melissa Dahl. "In a way, light therapy has been a reminder of how often I overlook the basics, how every few days I need to force-feed myself similar reminders about how to be a human."
A wry exploration of the seemingly ubiquitous millennial design style poses the question, Will the shrunken cacti and midcentury sofas ever go away? Molly Fischer's poignant commentary prods at the insipid pinkness, tracing the steps of this interior design trend in an article for The Cut.
What would a world without prisons look like, asks The New York Times. Architect Deanna Van Buren has designed civic spaces that serve as alternatives to prisons and jails. In one specific case of a father and son who'd both been charged with crimes, "for nearly a year, difficult conversations … took place in a serene setting with sky-blue walls, pine floors, a communal kitchen and lots of natural light," writes Patricia Leigh Brown. "These touches came out of a community design process led by Deanna Van Buren, an architect who has dedicated her career to rethinking the architecture of justice."
CUE THE APPLAUSE
U.S. rug brand Nourison is celebrating its 40th anniversary with the initiative 40 Acts of Kindness, inspiring employees to engage in selfless acts like donating to charity or volunteering.
Vicky Serany of the Cary, North Carolina–based firm Southern Studio Interior Design has been named the Southern Living Designer of the Year. Her award-winning luxury design firm boasts a portfolio of commercial and residential projects, along with multiple designer showhouses.
Homepage image: Scott McDonald