The School of the Art Institute of Chicago (SAIC) and The University of Chicago were selected by United States Department of State to design the U.S. Pavilion at the 2018 Venice Architecture Biennale. Their proposed exhibition, "Dimensions of Citizenship," will be on display from May 26 to November 25, 2018, and will tackle the meaning of citizenship.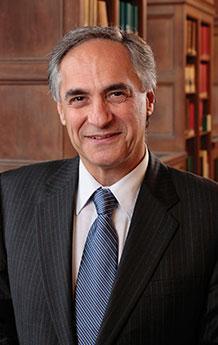 "The arts at The University of Chicago embrace a commitment to experimental scholarship with global impact and engagement with distinctive architecture," says Robert J. Zimmer, president of the university. "The Venice Biennale provides an opportunity to collaborate with the School of the Art Institute of Chicago on an exhibition that presents the American architectural imagination at its best, and dramatizes how that imagination connects to the urgent global question of citizenship."
The curators of the pavilion—Niall Atkinson, associate professor of architectural history at The University of Chicago; Ann Lui, architect and assistant professor at SAIC; and Mimi Zeiger, critic, editor, curator and educator—have selected seven exhibitors to create work for the project, two of whom are based in Chicago: art and architecture team Amanda Williams and Andres L. Hernandez and architecture and urban design firm Studio Gang. They'll be joined by architecture firm Design Earth, design firm Diller Scofidio + Renfro, political and architecture firm Estudio Teddy Cruz + Fonna Forman, architect Keller Easterling, and landscape architecture and urban design studio SCAPE. Iker Gil, SAIC faculty member, was also selected to be an associate curator. Project Projects was selected as the graphic, web and exhibition designer.
"These seven teams represent the breadth of design practice today: from social to speculative, technical to theoretical. They are united by researched-based methodologies and the drive to use that research to push boundaries—formal, disciplinary and political," the curators said in a statement.