New year, new gigs. Read on to learn about the latest hires in design, manufacturing, media and more.
New Leadership at Annie Selke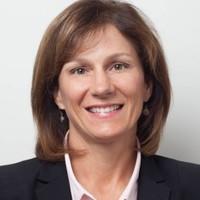 Annie Selke, founder and chief vision officer of her eponymous company, announced a flurry of new hires early this month including Cole Haan founder Cathy Taylor as vice chair of the board and strategy consultant, Courtney Addy as senior vice president of marketing, Mia Goodman as vice president of forecast and planning and Lori King as the company's new CEO. BOH caught up with King, who served as president of specialty food company Stonewall Kitchen for 22 years, to discuss her vision for the Annie Selke brands moving forward.
You're coming to home goods from the world of specialty food. Are there lessons that cross over between the two industries? What's totally different about home?
There's a total crossover between the two. They're both premium brands with omnichannel distribution. But beyond that, Annie Selke and Stonewall Kitchen are both brands dedicated to making you want to be at home. Even redoing my rental property with the right products has made it so much cozier. Omnichannel has its own set of challenges and opportunities that I'm familiar with. It's always the challenge of where to spend your resources and how to deliver the products most efficiently to the customer. It's the same motto of giving the customer what they want, where they want, when they want.

You're coming on board alongside a number of new appointments at Annie Selke. Do these changes reflect a unified strategy about what the company plans to do over the next few years?
Yes, Annie's done a phenomenal job growing the company, and we want her to be able to focus on continuing to grow the brand and to use her vision and creative talents without having to worry about the infrastructure that supports it. Our goal is to continue double digit growth in the upcoming years and my job is to ensure we are scalable to support it.

Annie Selke made waves in the industry last year by pulling out of relationships with a number of online retailers. What will the company's e-commerce strategy be going forward?
We took a very thoughtful look at our customers and wanted to ensure they were maintaining our vision of being a premium brand. Some of the retailers were discounting at levels we felt didn't maintain that, and we also want to keep it fair between our other channels. Right now, we have significant resources in e-commerce, and our strategy is to continue to grow that channel productively.
MEDIA & PR
Sandow named Kate Kelly Smith as executive vice president and managing director of Luxe Interiors + Design. She will also serve as chief sales officer for Sandow's design media. Smith was formerly senior vice president and publishing director of Hearst Design Group, running House Beautiful, Veranda and Elle Decor for eight years. "Kate is an inspiring leader and has the skills, vision and experience to further expand the brand and continue the success of the unique platform we have built over the past 15 years," said Sandow in a statement. In a separate corporate shift, Sandow promoted Katie Brockman from Luxe chief revenue officer to vice president of corporate sales for Sandow.
Atlanta Homes & Lifestyles and its parent company Esteem Media have named Elizabeth Ralls as publisher/editorial director. Ralls was made editor in chief of the shelter magazine in 2013; she will take on the new role following the retirement of publisher Gina Christman, who stepped down at the beginning of January after 38 years in the position. Ralls's first new recruit is Zoe Gowen, who will be the magazine's executive editor, and joins the title from Southern Living.
Design writer and editor Arianne Nardo joins Ralph Pucci in Los Angeles as the gallery's senior sales associate. She will work with Chris Kapov, who is now West Coast director. Nardo has edited at Interiors, Robb Report and Business of Home, for which she is currently a contributor. "We're thrilled about Arianne joining Pucci, and we can't wait to see what she accomplishes in her new role," Ralph Pucci tells BOH.
Victoria Corea has joined Moxie Marketing & Communications as an account director. She comes from Robert Allen Duralee Group, where she served as senior director of marketing for the past two years. Prior to that, she worked in marketing at Kravet for a decade.
ARCHITECTURE & DESIGN
Alexandra Polier, former CEO of New York PR firm DNA Consulting, has been appointed senior vice president of business development and communications at architecture firm ODA New York. ODA was a DNA client for the past year.
Daniel Romanoff was named director of interiors at the Los Angeles office of Harrison Design. Previously based in New York, Romanoff has worked with Robert A.M. Stern Architects, Christopher Maya Inc., and Mark Epstein Designs.
Darrell Long will oversee Wilson Associates's Los Angeles, Las Vegas and Dallas studios as the new regional managing director. He has extensive experience in hospitality projects, and has worked on Hilton Buena Park in Orange County, California; The Dream Resort in Palm Springs, California; and Niccolo Chongqing in China.
Integrated design firm SmithGroup has named Gregg Calpino as office director and Tom Rogers as urban design and waterfront studio leader for the firm's Madison and Milwaukee, Wisconsin–based offices. Both are promotions; Calpino has been with the firm for 15 years and Rogers has been there for six.
Wilson Associates has a new design director in its Shanghai studio: Patrick Fung. The designer and U.K.-registered architect took on the role in December.
At Nashville, Tennessee–based firm Chad James Group, Bryan Benningfield has joined the team as design support and personal assistant, and Jennifer Blair has been hired as a junior designer.
Emily Walte is now junior designer at New York firm Grisoro Designs.
Urban researcher Hanna Harris was named chief design officer to the city of Helsinki. She was previously director at Archinfo Finland. She has also directed programming at Helsinki Design Week and the Finnish Institute in London. The chief design officer is a four-year term.
New Jersey–based builder and developer Dean Mon was named the 2020 chairman of the National Association of Home Builders during the International Builders Show in Las Vegas. Mon, the first Hispanic person to be appointed chairman, has more than 20 years of experience and has chaired many NAHB committees.
MANUFACTURING & RETAIL
Bunny Williams Home appointed Amy Weiss as president. Weiss was at Bergdorf Goodman as a buyer for a decade and one of the first members of One Kings Lane's merchandising team. She also helped launch CuratedKravet.com.
New York–based outdoor furniture brand Munder Skiles has appointed Molly Brennan to the newly created role of vice president sales, North America. This is a strategic move, as the brand has recently expanded into lighting, pottery planters and accessories. Brennan will run operations in the U.S., Canada and Mexico; founder and creative director John Danzer is leading Munder Skiles's development in Europe.
Kendra Frisbie is now the head of commerce and merchandising at Marie Kondo's KonMari Media Inc. She left her position as president of DECASO in August last year.
New York–based design brand Humanscale named Sergio Silva as its new design director. Silva was the company's industrial designer for the past four years, and design prototypist prior to that. He led the design of products like the Nova task light, recipient of a 2019 iF Design Award.
Heather Ryan is the new sales and marketing director for Gaggenau North America. She spent seven years as managing director for Grange Furniture, and prior to that, worked in marketing at Veranda and Pierre Deux. Most recently, she co-founded a virtual restaurant, Dish Republic, in Orange County, California.
Wendy Youds, a Lululemon alumna, has joined DTC Article as vice president of product and merchandising. Youds will spearhead Article's product and merchandising strategy.
Atlanta-based lighting brand Acuity Brands has named Neil Ashe as its next president and CEO. He will take on the role at the end of this month.
Kansas City, Missouri–based wallcovering and textile brand Porter Teleo has appointed Andrea Miller as director of operations and Tess Hawes as national sales director. Miller spent over a decade working in operations and business development at Hallmark; Hawes is also principal designer at her eponymous local firm.
Los Angeles–based tabletop retailer TableArt hired Paul Svendsen as a sales associate. He was previously in sales at the Barneys location in Beverly Hills.
Charleston, South Carolina–based retail brand Mitchell Hill has made two new hires: Anna Marie Harrell is now assistant designer, and Hannah Hill heads up sales and marketing.
The Women's Leadership Development Network has named its 2020 board of directors: Bonnie Wallace of IHFRA, Deena Gardner of Reverie, Jessica Smithson of The Dufresne Group, Rene Johnston-Gingrich of Profitability Consulting Group, Cathy Valent of CeCe Design Group and Lori Dolnick of Frank Advertising.
The American Home Furnishings Hall of Fame has named its 2020 board of directors: Martin Ploy of AICO/Amini Innovation Corp. has been named board president; Caroline Hipple of Norwalk Furniture has been named first vice president; Scott Eckman of Furniture & Home Decor Leasing and of International Market Centers has been named second vice president; Larry Rogers is secretary-treasurer. David Gebhart of Global Views will continue as board chairman. New directors include Tyson Hagale of Leggett & Platt and Connie Lineberry of Connie Lineberry & Associates. Those reelected include Randy Coconis of Coconis Furniture and Mike Herschel of Furniture Marketing Group.
Homepage image: Shutterstock