Rumors of Kate Kelly Smith's retirement were greatly exaggerated. The veteran publisher is headed to Sandow, the company announced today. There, she'll serve as executive vice president and managing director of Luxe Interiors + Design, and chief sales officer for Sandow's design media brands.
In a statement accompanying the news, Smith wrote: "I am so excited to join Sandow, the 100 percent design-centric media and services company, to take this great brand to new heights. I've long been impressed with Luxe's considerable assets and I'm looking forward to working with [editor in chief] Pam Jaccarino and the entire team."
Most recently, Smith helmed the publishing side of the erstwhile Hearst Design Group, which comprised House Beautiful, Veranda and Elle Decor, acting as senior vice president and publishing director for eight years. Prior to her role as SVP, Smith was publisher of House Beautiful. She departed Hearst in January 2019.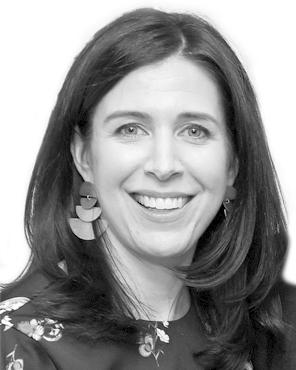 With Smith joining Sandow, Katie Brockman (another Hearst veteran), who has acted as chief revenue officer of Luxe for the past two years, has been promoted to vice president of corporate sales.
Founded by entrepreneur Adam Sandow in 2003, over the past two decades Sandow has amassed a portfolio of media and technology companies ranging from publications like Interior Design to the material sampling platform Material Bank to the design world strategy and research firm ThinkLab. Smith joins Sandow at an expansive time. Last year, the company announced that it had acquired the magazine Metropolis and would become the operator of citywide festival NYCxDesign.
"Kate is an inspiring leader and has the skills, vision and experience to further expand the brand and continue the success of the unique platform we have built over the past 15 years," said Sandow in a statement. "She is well poised to capitalize on the momentum of Luxe's leading position in the residential architecture and design world, and I look forward to an exceptional year ahead."
Homepage photo: Kate Kelly Smith | Courtesy of Sandow