Kamarq is angling to become the Netflix of the furniture world: Modular, monochrome pieces leased for $5 to $18 monthly aren't reused at the end of the term, but instead are recycled and repurposed into new furniture pieces, which can then be rented out again. The Japanese brand collaborated with Nicola Formichetti, the fashion designer and artistic director formerly of Diesel, Mugler, and Uniqlo, and Belgian creative director PJ Mattan of Hem, Fab, and Bezar, on the project, which launched last week.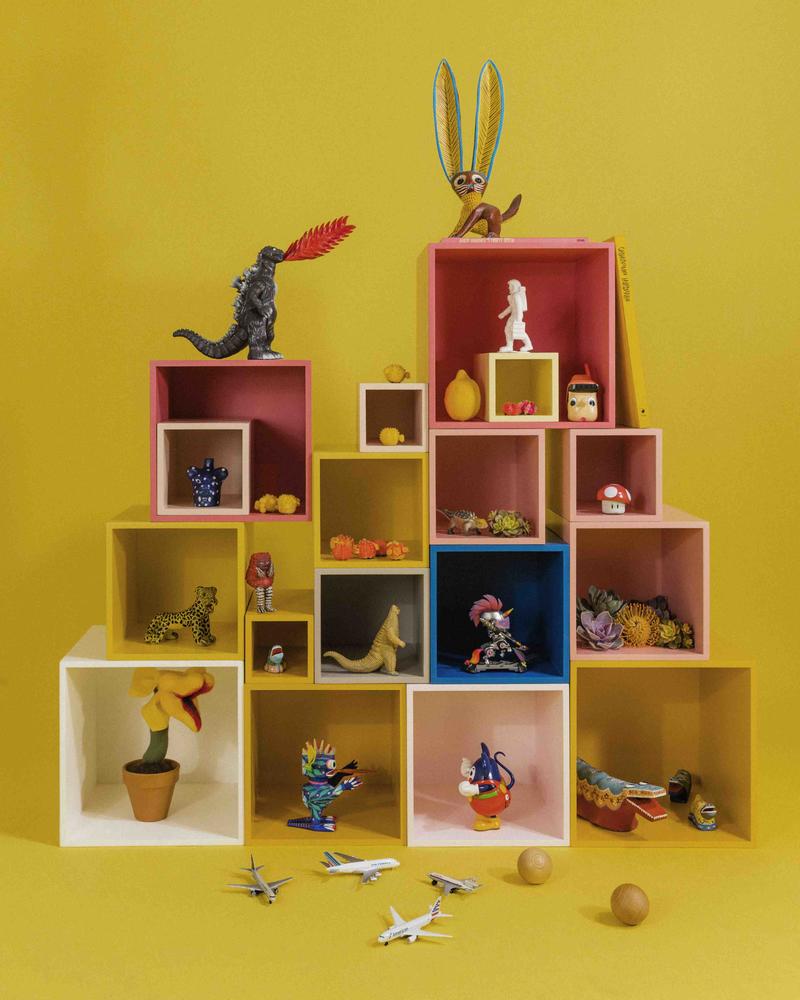 The launch is a controversial one. As Co.Design reported, Kamarq said in a statement that it would be taking down most of the collection following Instagram users' identifying the collection's pieces (sculptural, column-like stools and tables) as potential copycats of a 2015 collection designed for Matter Made by designer Ana Kras. Two of Kamarq's designs, which originally spanned multiuse stools, planters, boxes and shelving rendered in primary colors, remain.
Co.Design writer Aileen Kwun analyzes the pieces, noting that Kamarq's are "almost a dead ringer for Slon," the collection Kras created, which, Kwun says, was also inspired by "Il Colonnato and Memphis, updated and edited ... with several subtle twists. [Mario] Bellini's version, meant to evoke the columns of Stonehenge or the Parthenon, places each table leg slightly apart. Kras's reimagining sets the design to an earthy palette, clusters the legs together, and rounds the collection out with seating and lidded stools that double as containers—as does Kamarq's debut collection, on all three points. Where Kamarq and Kras deviate is the price point: Slon pieces start at $1,600."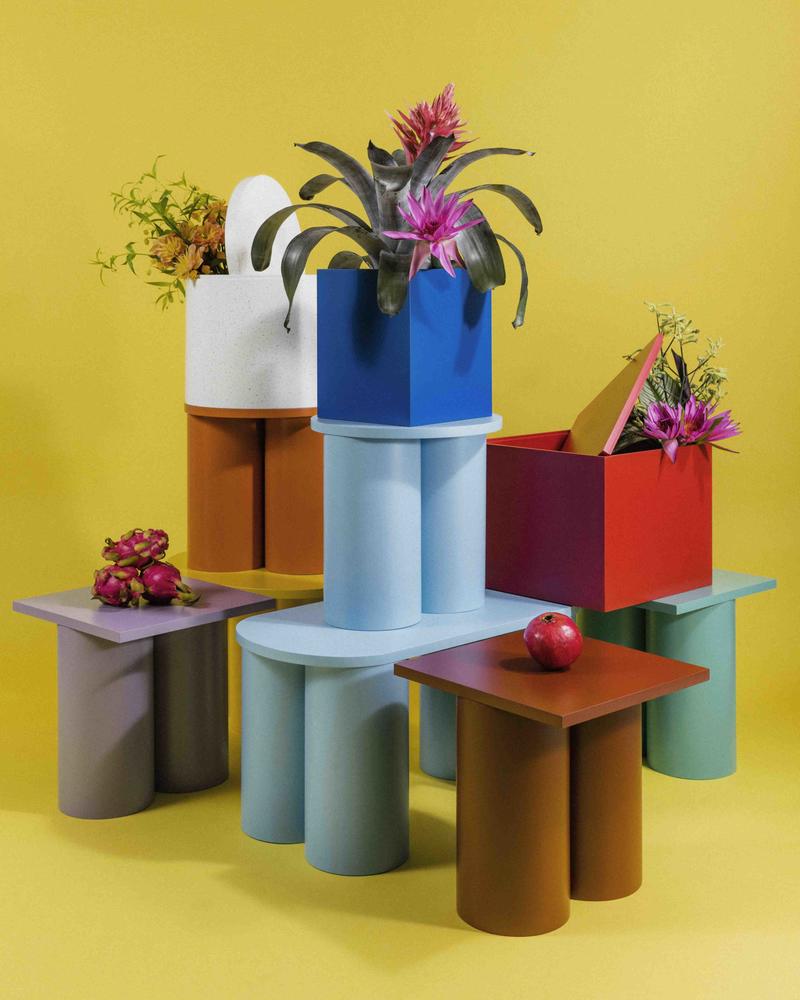 In a statement, the brand shared, "This week, we debuted our inaugural collection with Japanese brand Kamarq. Part of the collection was heavily inspired by the elegant long legs of Mario Bellini's set of Il Colonnato tables from the 1970s. We acknowledge that certain pieces could be attributed to the work of designer Ana Kras, and out of respect for Ana, we will be removing these pieces from the collection. Kamarq is an ever-evolving brand that will strive to work with many different designers, and we remain respectful of and committed to supporting the creative community at large."
For more on copycat design, check out our features "Knock It Off!" and "Fake out."