Some countries—Sweden, Japan, Morocco—have easily definable aesthetics. Canada isn't one of them. "There's a huge history involved with design in other countries," says Christian Lo, co-founder of the lighting design studio Anony. "Coming from Toronto, we don't actually have that rich design history."
What can seem like a challenge is actually an opportunity: Because young Canadian designers aren't burdened with preconceptions, there's a freedom to their work. "You are getting a bunch of Canadian designers who are fostering their own style," says Lo. "If you're an Italian designer, people have a preconceived notion of what Italian design looks like. But I don't think the world has that with Canadian design."
While Montreal has its fair share of up-and-coming designers, Toronto—the fastest-growing city in North America—is the epicenter of the design revolution happening north of the border. From custom high-end furniture makers to lighting designers, the city is an incubator for a growing pool of creative talent. Here are five names to know.
Anony
Christian Lo and David Ryan founded Anony in order to rethink how lighting was traditionally designed. They both came from custom backgrounds, and shared a desire to make products more affordably and sustainably.
"We wanted to think about the life cycle of the products we're creating," says Lo, explaining that Anony's lights can be taken apart so the pieces can be reused or recycled. "For a lot of products, especially lighting, the materials are fused together. This means if one part breaks down the whole module needs to be replaced, and sometimes the whole fixture."
That desire for longevity extends to the product's minimalist aesthetic. "There's a lot of flexibility," says Lo, noting that they don't focus on trends. "It can be in a really beautiful restaurant or in the home. It's not a one-time-use design."
The brand exclusively features LEDs, and a lot of the internal parts are shared across lighting fixtures to make the manufacturing process as efficient as possible. To keep the price down, they also manufacture as many as they can at one time, stocking their entire collection in Toronto.
Anony's offerings range from a mobile-like chandelier to a circular wall sconce and a spherical pendant with a rotating shade. Lo and Ryan are currently designing their latest collection, which will debut in New York next March.
Susan for Susan
The design process for brothers John and Kevin Watts, the masterminds behind Susan for Susan, is akin to a science experiment.
Since 2017, each product has started with a piece of Styrofoam. They make a mold from a foam block by carefully eroding it with an acetone drip. A cement-and-sand mixture fills the mold, along with a metal framework for support, and then the creation is tinted with an iron oxide dye, often in a pastel hue.
The finished tables, chairs, vases and lamps look like rock candy or stalagmites; they're something that Barney Rubble would want just as much as a contemporary art collector. The designs are funky and fun, a perfect mix of playful and artistic.
Troy Smith Designs
Troy Smith has been building things since he was 16 years old. The self-taught 35-year-old designer started in residential construction, and five years ago, branched out into custom furniture. "I wanted to do something more artistic," says Smith. "I wanted to do something with my own touch as opposed to following someone else's blueprints or schematics."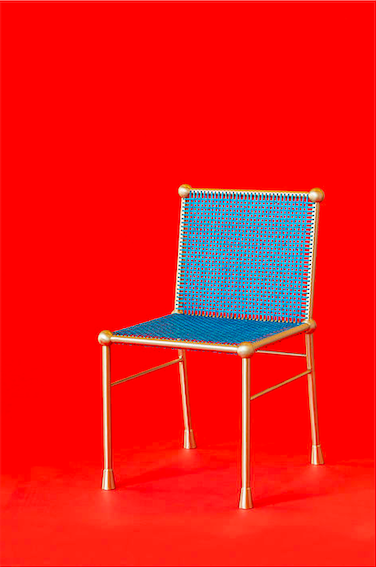 In the beginning it was just for himself—the first piece of furniture he designed was a glass-and-steel coffee table with a yellow powder-coated finish—and now, his one-of-a-kind pieces are shown in galleries throughout New York and clients come from around the world (often finding him through Instagram).
Smith works with a variety of mediums, but metal is often his material of choice. He released a capsule collection constructed with rebar earlier this year, and just finished designing a collection with chain. He's traveling to Portugal soon to finish a cabinet made of metal, marble and wood.
His style is a contemporary mix of midcentury modern influences with a touch of art deco, but color—from deep jewel tones to punchy pastels—is his signature. "When you see something that's colorful, you're like a bumblebee attracted to a beautiful flower," says Smith.
Objects & Ideas
"The best products have a soul and a presence," Bob Dodd, co-founder of design studio Objects & Ideas, told Sight Unseen. For Dodd and his business partner Di Tao, that concept is key to every product they create, whether it's a geometric vase or minimalist wood bench. Founded in 2015, the brand takes a conceptual approach to design. "We often start with ideas, colors and shapes, rather than concrete plans to make a new chair or coffee table," says Dodd, noting that "what we do is much closer to art than to mass production."
Case in point: Many recent products are inspired by the Canadian wilderness. The Wye Rocker, a low-slung, made-to-order wood-and-leather rocking chair, started with the feeling of standing among the swaying rushes at the Wye Marsh, a wetland nature reserve north of Toronto. "We didn't set out to design a rocking chair," says Dodd. "The furniture was just a vehicle for an idea: movement without moving."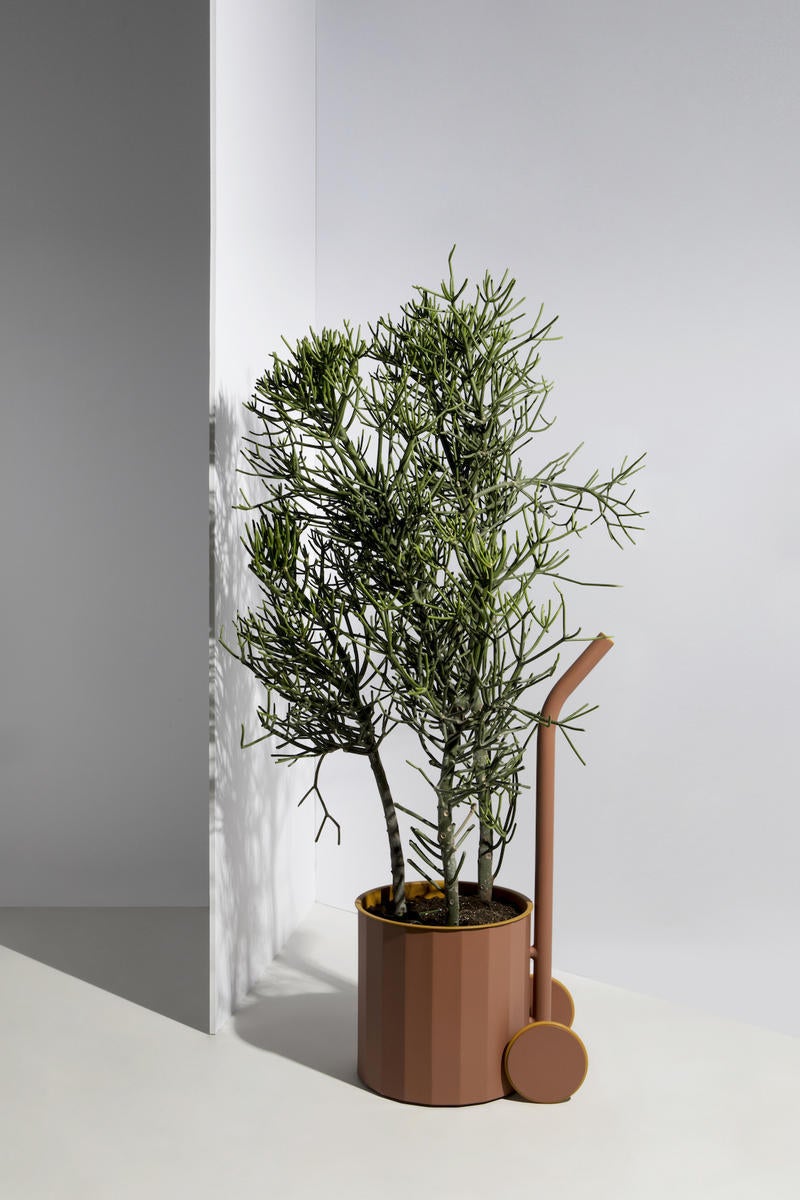 Courtesy of Jamie Wolfond Studio
JAMIE WOLFOND Studio
While Jamie Wolfond may not (yet) be a household name, his exclusive retailer, West Elm, certainly is. The industrial designer found his footing with his collaborative design studio Good Thing, founded in 2015. The studio developed a cult following by reinventing everyday objects with clever, Instagram-friendly spins that are also affordable. The umbrella stand got a chic makeover with absorbent terracotta and cork. The fruit bowl became a stackable piece of art. They're seemingly simple designs that are incredibly pleasing to look at, use and touch—it's easy to understand why West Elm and parent company Williams-Sonoma would want to lay claim to the products.
Now that West Elm is manufacturing and selling Good Thing, Wolfond is focusing his energy on creating new products under his eponymous studio. His first collection debuted at Stockholm Furniture Fair at the start of 2019, captivating visitors: A double-walled mug made of tinted green or orange glass is pretty enough to double as a vase, and the handle-less design means they're easily stackable. A system of modular wooden crates that can lock into place is an affordable alternative to something like Muuto's stacked storage system. The creations all have Wolfond's signature "Why didn't I think of that!" quality.