The Bucks County Designer House & Gardens, the 42nd showhouse of its kind, is located in an 1808 Victorian farmhouse called Hill Crest Manor, is outfitted with several outbuildings, and encompasses 17 designer vignettes and nine garden areas. The showhouse is operated by the Village Improvement Association of Doylestown, a Pennsylvania women's organization, and tours run until May 28.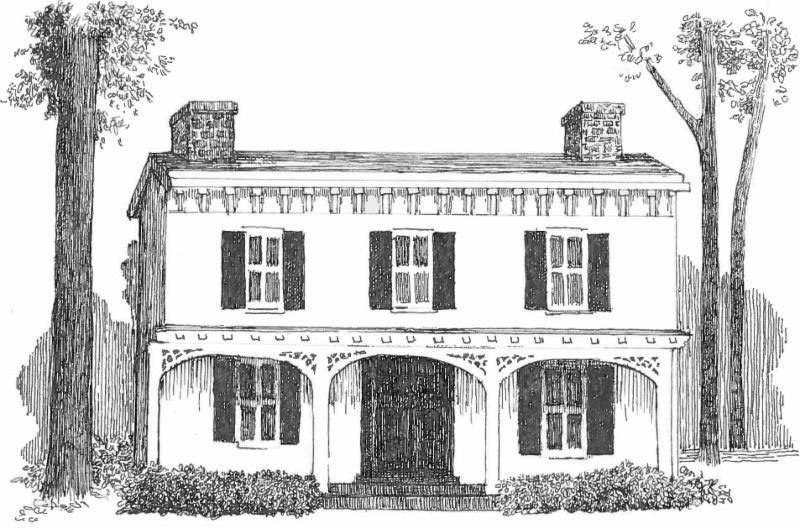 As the organization explains of the location, "Hill Crest Manor, a Victorian farmhouse with portions dating back to 1808, conjures images of yesteryear: At the heart of the home sits an original room of the house, now a spacious dining room, with 'cash windows' from which field hands were once paid, and where the original hand-pulled doorbell is located. A full-width front porch welcomes guests with double entrance doors flanked by large windows. The center hallway is flanked by a formal living room and more casual parlor each with 10-foot ceilings, tall, deep-set elegant windows, plaster crown moldings and pumpkin pine floors. Mercer tile accents are inlaid in brick floors in the kitchen and pantry and over the dining room fireplace mantle."
The showhouse supports the Doylestown Hospital, which the VIA founded in 1923, in addition to several other efforts aimed to improve the health and welfare of the community.
Barbara Ann Price, 2017 Designer House Chairwoman, says, "Hill Crest Manor is a classic representation of a historic Bucks County farmhouse, complete with an original horse barn, kennel and garden tool shed set among the surrounding fields. I look forward to working with the 2017 Design Team and what they will do at this extensive property to bring out the beauty of the home, its outbuildings and the gardens."