This week, a showhouse of sorts will open to the public for its 20th season. It will feature hundreds of designers, scattered across the country. Many worked with contractors and considerable budgets and will be unveiling dazzling rooms. Some did virtually everything themselves, on the cheap. Still others—gasp!—didn't finish at all.
The "showhouse," of course, is the One Room Challenge—the twice-yearly, six-week mass home-makeover sprint started in 2011 by Naples, Florida–based design blogger Linda Weinstein. She originally founded the challenge as a way to motivate herself to finish a room in her own home and has seen it grow from a pet project into a unique force in the industry.
"I knew [it was beginning to catch on] when people started returning my emails and I didn't have to explain what the One Room Challenge was anymore," Weinstein tells Business of Home. "Brands started reaching out, instead of the other way around."
For the uninitiated, the titular challenge is simple: All participants have six weeks to overhaul a room. They document the process on their own blog or Instagram account, and link back to Weinstein's site weekly. At the end, the results are unveiled to digital oohs and ahs.
Though the ORC has some of the trappings of a design contest, there are no winners and losers. Weinstein says she has resisted advice over the years to make the event into a competition, in favor of a more welcoming, big-tent approach. The resulting mix—a combination of home bloggers, professional designers, influencers, amateurs and the DIY-curious—gives the event its unique flavor.
"People pushed early on for it to be a contest, to center it around specific rooms or put limitations on budgets. [But] it's your house!" says Weinstein. "There's a 70-year-old DIYer participating this season. Everyone is rallying for this woman—she has nothing to gain other than support."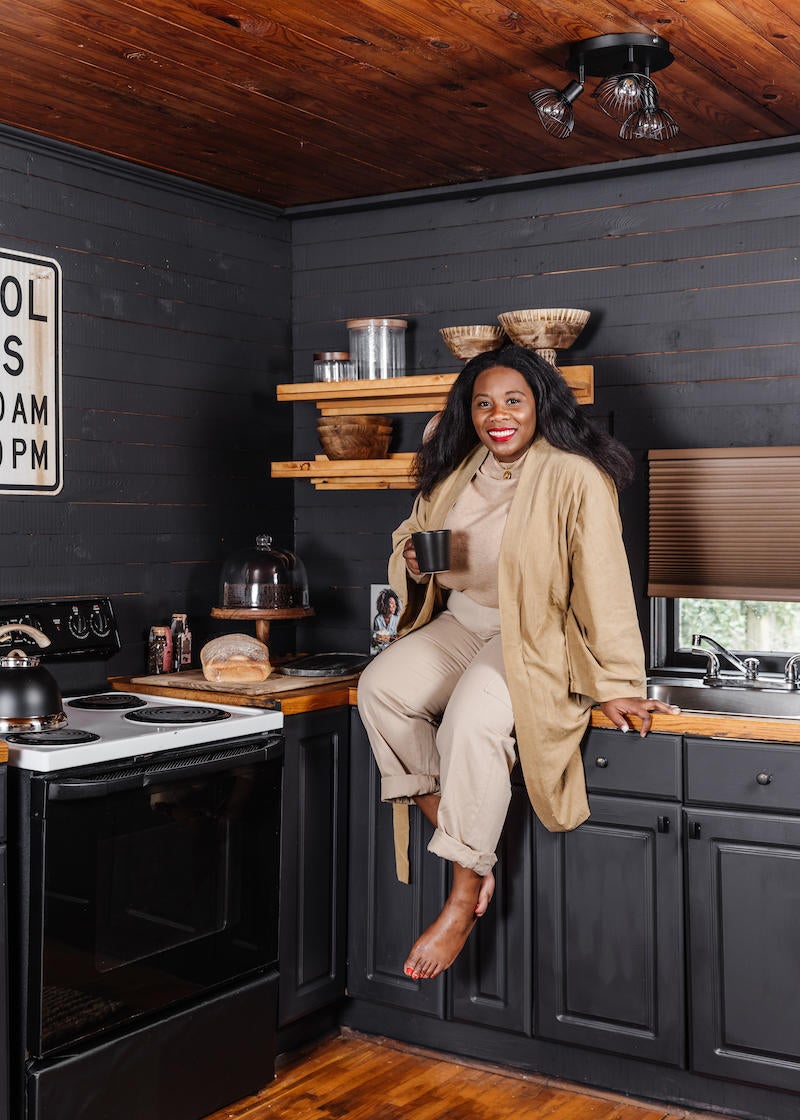 Just because there's no competition doesn't mean there are no stakes. Product collaborations have emerged from the event. Editors and agents use it to scout talent (past participants include blogging superstars Chris Loves Julia, Design Star: Next Gen winner Carmeon Hamilton, and stylist/influencer Dabito). Simply put: Attracting attention from the ORC has become a springboard to new opportunities in the industry. That potential has convinced many designers to try and carve time out for the challenge.
Ashley Ross of Charlotte, North Carolina–based Muse Noire Interiors was initially hesitant about the eight-week time commitment (the normal six-week timeline has been expanded during COVID). "[My first thought was that] eight weeks sounds unrealistic given how busy I was, and I wanted to hold off until I had some free time. But I spoke with [New Jersey–based designer and frequent participant] Beth Diana Smith, and she said, 'You'll never have free time for this—you just have to do this,'" says Ross. "She pointed out how many press opportunities had come from her doing the ORC."
Ross participated last spring, overhauling her home office and documenting the process, week by week. The experience, she says, allowed her to develop her relationships with vendors, and gave her an excuse—the classic reason for doing any showhouse—to design and photograph a project just the way she wanted, free from client constraints. It also landed her a spot in the Property Brothers magazine, Reveal, and helped grow her Instagram following, which in turn led to a handful of influencer partnerships. She's doing it again this fall, and will be unveiling an entire made-over Airbnb.
However, for professional designers, the event's DIY flavor can present a challenge. For Weinstein, storytelling—documenting the process of remodeling a room with all its highs and lows—is a key part of the experience. That may be daunting for designers looking to offer a seamless luxury service. "I'm definitely not a DIYer," says Ross with a laugh. "I don't want clients to think I'm coming over to paint their house."
Weinstein acknowledges that for some participants (and audience members), it may be all about the before-and-afters, but takes a more-the-merrier attitude. "Some people come to get discovered, some people come to have the camaraderie to finish a room in their house, some people to draw traffic to their business," she says. "Everyone comes for different reasons."
Looking ahead, Weinstein is planning an anniversary party to celebrate a decade of One Room Challenges, but has no goals to radically change the event or pass it along to a new owner. (Better Homes & Gardens is her official media partner, but Weinstein owns the ORC.) Her focus of the moment is simply to see this season to its finish.
"At launch, some 400-odd people jump in—how many people are gonna cross the finish line this week? I don't know. But I call it a win because it's about progress," she says. "I just received a picture of someone's finished room and I literally cried. I don't know what's going to happen with everyone. But I am genuinely excited for this person."
Homepage photo: A One Room Challenge makeover by Beth Diana Smith