The Wing isn't the only game in town: Grace Kraaijvanger, a professional dancer turned marketing exec launched The Hivery, one of the first co-working spaces of its kind in Mill Valley, California, four years ago. The high-design, networking-meets-communal space provides both working atmosphere and ample events. (The founder herself is a sought-after speaker, appearing at events like Watermark, The Girls' Lounge at Dreamforce, Listen to Your Mother, Woven Women's Conference and others.)
Kraaijvanger walks us through the space—and the path that brought her to it.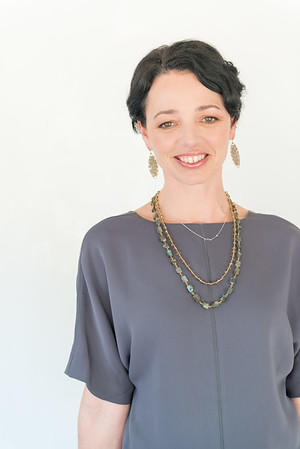 Tell us about your pre-Hivery career. What are the underlying threads that connect your work as a dancer, a marketing exec, and now founder?
I started my career as a professional dancer, dancing in ballet and modern companies and performing all over the world. In my late 20s, I dreamt of opening a dance studio in San Francisco. Every time I'd visit a potential space for that studio, instead of seeing dancers dancing around the space, I'd envision a collective of women working side by side. That was before the term "co-working space" had been coined, so I used to call this vision a "women's collective."
I told friends about my dream to create a collaborative, art-filled shared workspace for women, but kept it tucked away in my mind as that thing that I'd really love to do—when I had the time. I learned that what you put in the "someday bucket" is often the one thing you truly want to do!
Fast-forward 10 years: I had retired from dance and had two kids, Jane and Ben. After dance, I segued into a marketing career, working for big tech companies in Silicon Valley, and ultimately leading a business unit for a major analyst firm. On paper, this career worked really well for my life. I could work flexibly from home and regularly pick my kids up from school. But, I missed—craved—the creative community of my former life as a dancer.
One day I called my friend Julia. I told her I had done a ton of soul searching and finally had the "aha" moment. I felt I was certain about what I was put on this earth to do. I described a space I would open for women that was light-filled, artsy, creative and immensely supportive. I explained there would be shared workspace, classes, mentorship, and most importantly, community. Her response? "That's nice, Grace, but you told me about this 10 years ago. The time is now!" My jaw dropped. Ten years? I'd been burying my dream for 10 years? In that moment, I knew I couldn't wait another day.
Three months later, in early 2014, The Hivery opened our first location, in Sausalito. In less than 18 months, we grew out of that location and secured a lofty, visible expanse in downtown Mill Valley that was a former dance studio, and now we are working to bring The Hivery to as many women as possible, all over the country.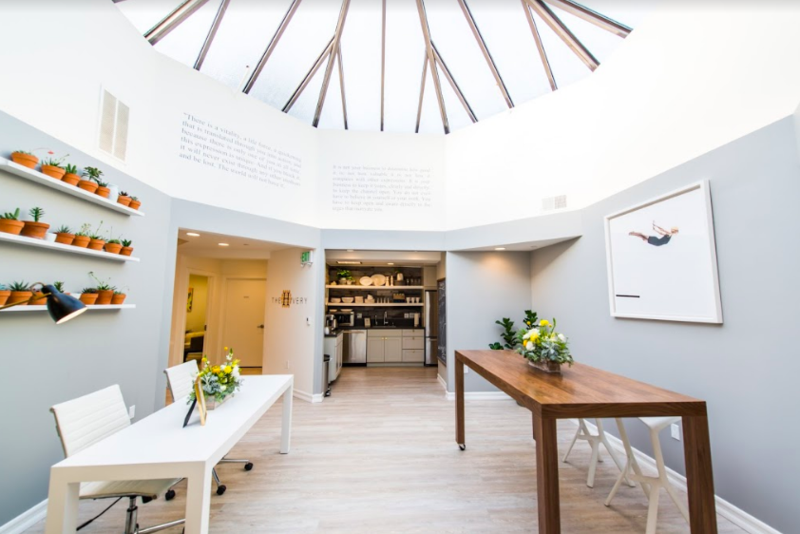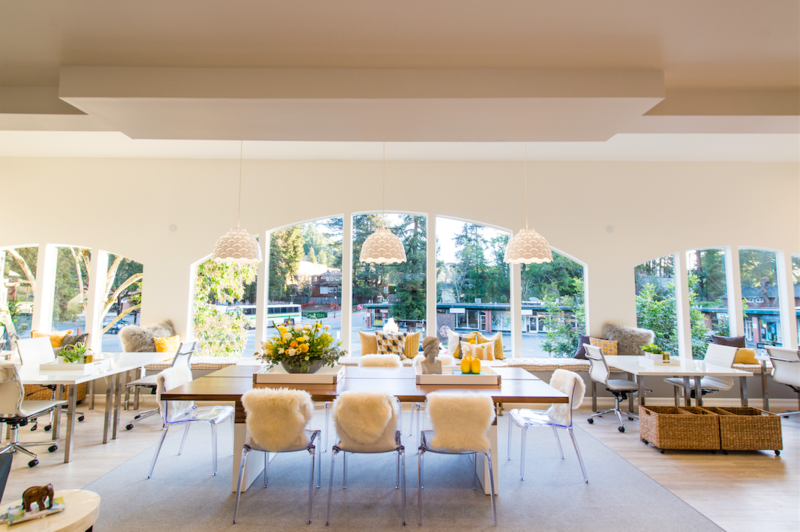 What are some of the positive and negative workplace experiences that influenced the design of The Hivery?
Feeling isolated and disconnected can start to manifest itself as lack of confidence and a fierce inner critic. When I was working from home alone, I found myself questioning my talents and potential, when the reality was that I simply felt lonely and craved the creative connection of other women.
Conversely, a physical space and community that serves as a metaphor for the potential inside each of us is anchored by not only the community itself but the design—and the feeling it rouses when you walk through the doors. Attributes like [being] expansive, elevated, light-filled, highly visible and creative stir up in us a synchronicity with the space. We start to behave and believe that we are light-filled, limitless and energized. Physical space matters deeply, not just to our productivity, but to our sense of who we are, what we are worth, and what we are capable of.
Working in a space like this—hint, I'm talking about The Hivery—makes us feel unstoppable, inspired and supported.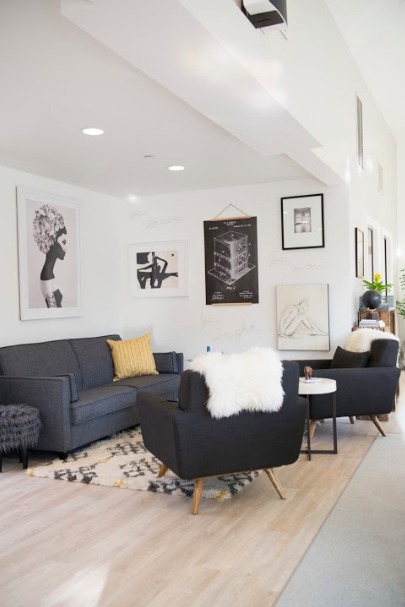 What has the response been like so far? Is there a "typical" Hivery member?
The Hivery is so much more than a shared workspace. We are a vehicle and support structure for the individual woman to feel a sense of belonging and connection to community. We believe that when a woman feels connected and inspired, she is able to fully unleash her unique mix of talents, wisdom, experiences and the creativity required to make her meaningful contribution to this world.
Our community is made up of a wide array of ages and stages of life, but what the people in our community often have in common is that they are experiencing some sort of transformation. We know firsthand how challenging and unknown it can be to move into the next chapters of life. Navigating you're "What's next?" [moment] on your own can feel overwhelming, scary and stifling. We are here for women as they embark on periods of transformation, whether that's changing careers, going back to work after a pause, quitting a job to start a business, scaling a business to the next level or preparing to shift their work life due to a life event, like empty nesting.
Whatever the reason for [that moment] in their lives, we provide our community a safe space to explore, discover, learn, mentor, grow and elevate their work. It's my dream come true.