Two years ago, Hunker joined the ranks of digitally native shelter publications, offering editorial content with a warmly modern aesthetic and an approachable vibe. Out of Los Angeles, the site publishes a millennial-friendly mix of home tours, how-tos, and the occasional IKEA hack. In a tough landscape for media, it has beaten the odds and become one of the category's fastest-growing destinations. This week, Hunker announced a debut. It wasn't a new column, a video series, or a podcast—it was a capsule furniture collection.
Strange. Or is it? In an era when fabric houses and lighting companies put out glossy magazines, is it any wonder that media brands are making furniture?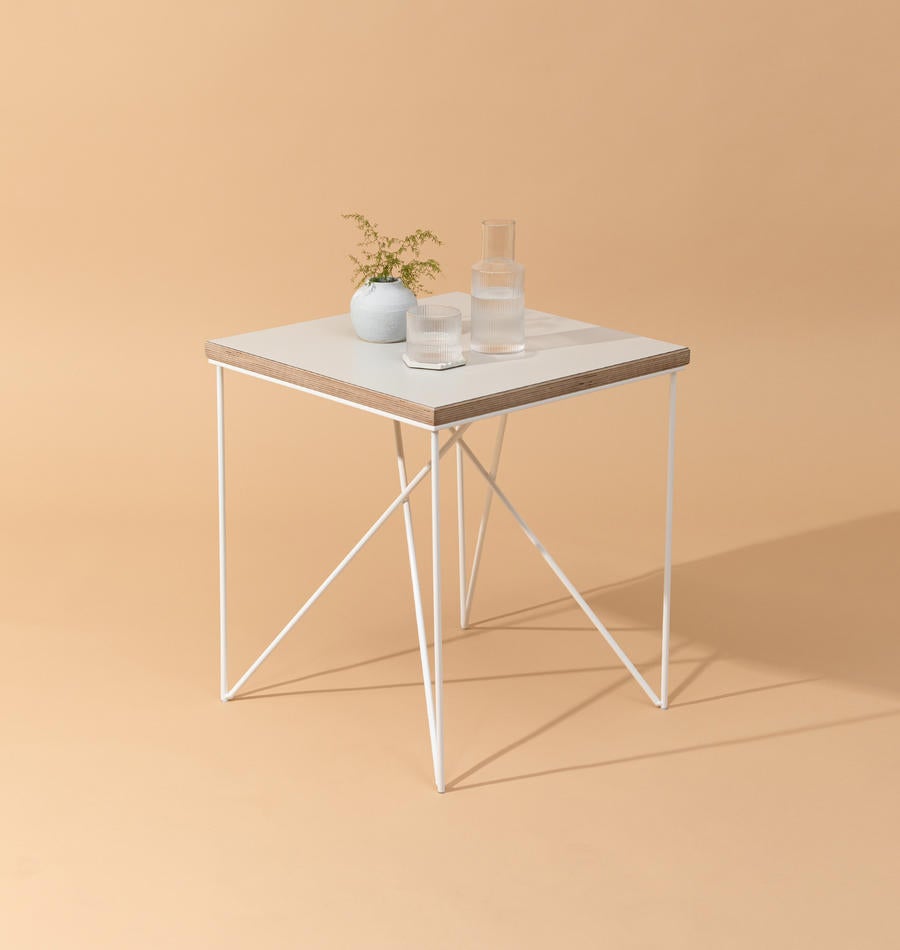 "The way I approach content creation is: 'This is a conversation,'" Eve Epstein, Hunker's editor in chief, tells Business of Home. "Our export is that conversation that we extend to our audience. … Whatever form that conversation takes is something we're certainly willing to entertain." For most of Hunker's existence, that conversation has taken the form of digital media. Now, the brand is chatting with its readers IRL.
Hunker Made is starting small and extremely on-brand. Its first two pieces are variants on one design, The Rui, a pared-down table with a stylishly minimal aesthetic. Multifunctional, affordable (the most expensive model is $249), simple but design-y—these are pieces that Hunker would be covering editorially if it weren't making them.
That's no accident. Rather than contract an outside designer, Hunker tapped members of its internal creative team to create the collection, based on insights gleaned from two years of publishing. "There's a feedback loop with our audience—we see what they like, what they buy, what they respond to," says Epstein. "We wanted something that would work for people living in small spaces … something versatile enough that it could function in different ways depending on how you wanted to use it."
The result is a product debut that can slip seamlessly into Hunker's digital coverage—or into the brand's permanent showhouse in Venice, California. Opened earlier this year, Hunker House has become a multifunctional laboratory for the brand, a place to stage events, host influencers, and make high-quality content for advertising partners. "People's first inclination is to imagine it's been a pricey loss leader for us," says Epstein. "It's actually more than paid for itself."
Indeed, it was the success of Hunker House that convinced Epstein to fast-track more physical experiments like Hunker Made. However, she says that products were part of the plan from the very beginning. "Our creative team never felt constrained by the idea that we're a media company," she says. "Why be just one thing when we can be eight things?"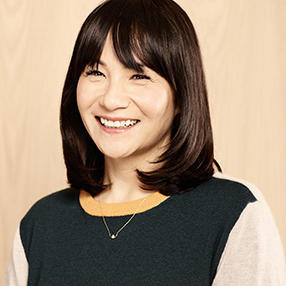 Hunker isn't the first media company to make products—it's not even the first to make furniture (Cosmopolitan sells a line through Wayfair, Veranda and Esquire have lines with Fine Furniture Design). Historically, however, such efforts have usually been built around a cut-and-dried licensing model, where a manufacturer attempts to cash in on the reputation of a legacy brand. What Hunker is doing—making product towards brand building, not brand milking—feels a little different, and a lot 2019.
In recent years, sites like Food52 have proven that e-commerce, content and manufacturing can work together fluidly, and that consumers who trust a brand for one thing will often follow it into new territory. The very concept of a brand itself feels freshly elastic, existing separate and apart from any one product. RH has restaurants. Colonial Williamsburg has wallpaper. West Elm has hotels. The surprising thing is not that one digital publisher is making a table, but that more haven't already.
For now, Hunker Made is a toe dipped into the water, not a cannonball into the deep end. Epstein says the company has built a supply chain for the Rui that can scale up quickly, but isn't counting on massive revenue to come pouring in through furniture sales. "This isn't the first step in changing the business model," she says. "We're not going head-to-head with Amazon."
Indeed, many of Hunker Made's potential benefits are intangibles. Developing a stronger connection to readers by physically being in their homes is one. If the readers choose to share their Ruis on social media, the connection pings back to the digital world. Having a physical product also helps Hunker stand out to potential advertisers in a saturated publishing landscape—and it generates publicity. For a media brand, making money on furniture is only one of many reasons to make furniture.
But if Rui is a runaway success, Hunker will be ready with more products, and new IRL experiments. "We have tons of stuff we'd love to try," says Epstein. "I definitely feel like we could have Hunker hotels."