In the year and a half since it debuted, Hunker has become the fourth-largest digital resource for home decor, collaborating with brands like Blu Dot, Urban Outfitters Home, Miele and The Citizenry and recently announcing a new interiors project with Bobby Berk of Netflix's Queer Eye. Behind the growth is Eve Epstein, former magazine writer, editor and contributor at Vanity Fair, Glamour and Allure, as well as former editor in chief of Daily Candy.
How did she build the brand? "I guess the first thing I'd say is that brand-building isn't something you're ever finished with. It's an ongoing process, because a brand is a living thing—a conversation. What drives us, at the heart of everything, is being there for our audience, offering a clear value proposition around helping, inspiring and supporting them," Epstein tells BOH.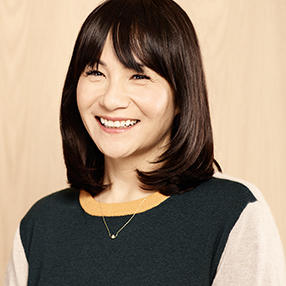 "This conversation has to come from a real place, and it's really our team's genuine passion for design and interiors that drives it day-to-day," she says. "Of course, there's a whole range of tactics we employ to introduce people to our brand, engage them with our content, and inspire loyalty and ongoing interest. Building a successful digital business is a multi-pronged exercise in understanding the ways people find, use and share content online, and we are very strategic about how we grow, which metrics matter most to us, and where our time and budget are best spent. It's this marriage of authentic passion with well-honed growth tactics that I believe is our winning combo."
The site has grown rapidly over the course of its short lifespan. Epstein says there is no one characteristic to which she can attribute Hunker's popularity. "It's hard to pin it down to a single thing, because, as I mentioned, it's such a layered process. I think one of our unique offerings is content that speaks to everyone in an inclusive way without skimping on quality. One of our core beliefs about home design is that being on a budget shouldn't mean settling for a less-than-beautiful space; we'd be remiss if we didn't apply that same principle to our content, so we make sure that even the most accessible spaces and products are photographed and written about beautifully."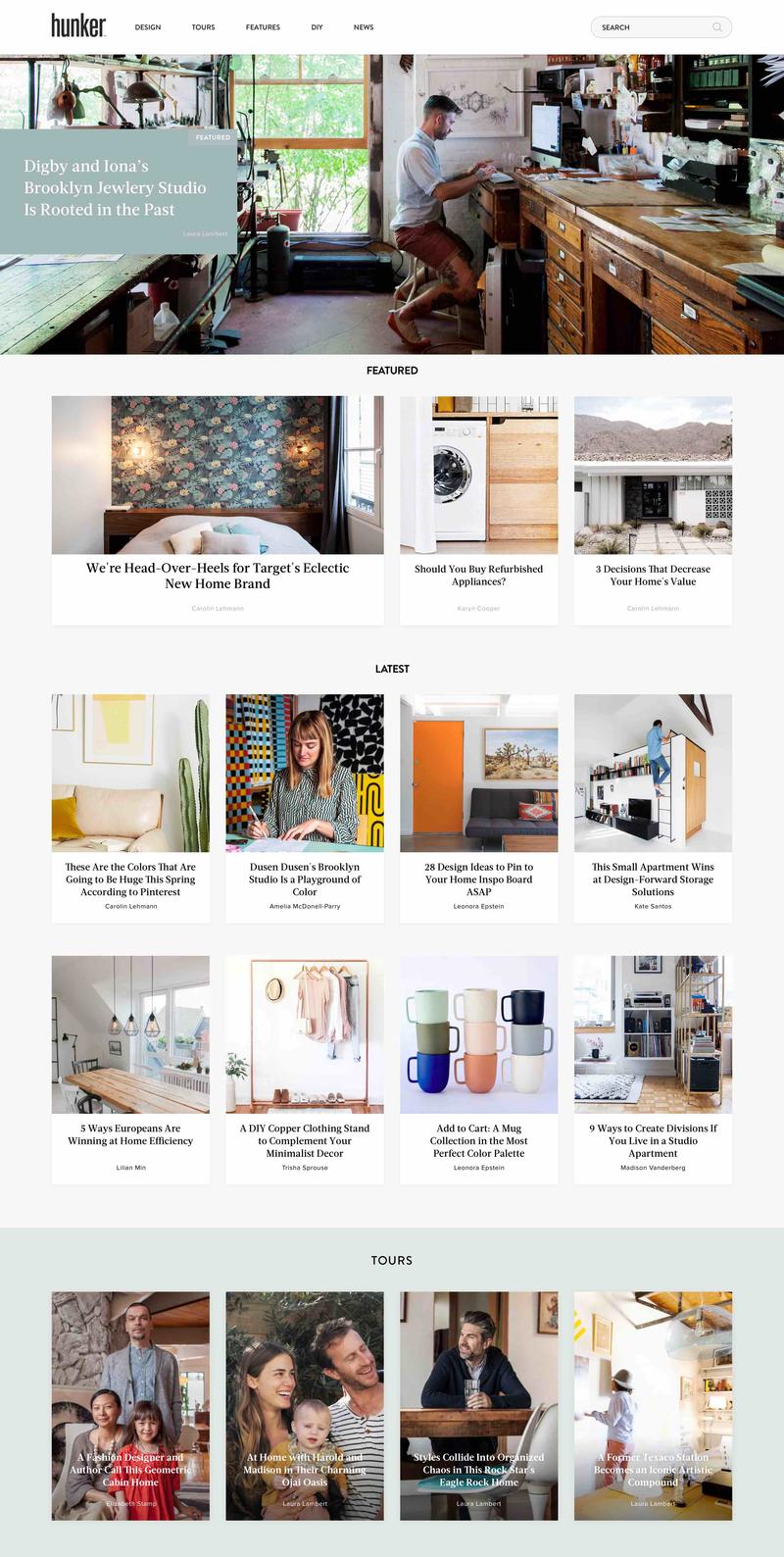 Targeting platforms like Instagram, though, do contribute to the site's success. "Our Instagram has the highest engagement in our category by a factor of 5—a testament to the care we taking in curating a beautiful and original experience," says Epstein. The publication's social media engagement rate is five times higher than most other home decor brands according to comScore; its social media audience is currently over 350,000.
Another contributing factor is a selection of collaborations. "Partnership is one of the pillars of our business, and we've collaborated with many different brands in successful ways. But I would say the partnerships we love the best are ones where there's an organic alignment of brand sensibilities, values and purpose. We've done really fun partnerships with design-driven brands like Blu Dot, Urban Outfitters Home and Parachute. But we've also done great stuff with brands like Bona, who offer best-in-class cleaning and restoration products that speak really effectively to our audience of super hands-on DIYers," she explains. One forthcoming partnership is the Hunker House in Venice in Los Angeles, "a living embodiment of the Hunker design sensibility and lifestyle" that will soon launch and play host to influencer partnerships and events.
"I think the one value many people in our audience share is our belief that your space can and should be an expression of who you are—and that creating that space is something anyone can do with a little help and support."
____________
BOH's Leadership Issue, out now, spotlights the stories of eight female visionaries in the home furnishings and design world. To celebrate the issue, we're featuring a selection of pivotal women sharing their experiences changing and evolving the industry. Follow along: #PivotalWomen.