Bucking the overnight furniture trend, voice actor turned furniture designer Jim Malone has grown his brand, CounterEv, incrementally over the past decade. With everything the Kingston, New York–based company has in the pipeline for this fall, it's proof that sometimes it pays off to be the tortoise rather than the hare.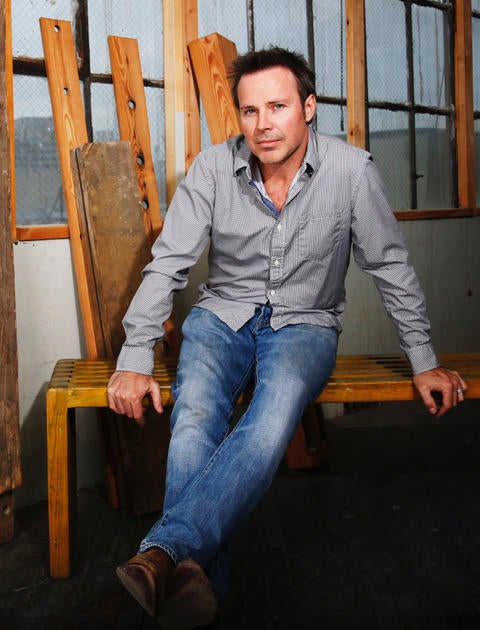 What makes CounterEv Furniture stand out is the novelty of its choice sustainable resource: bowling lanes. Any product composed of wood is likely 100 percent salvaged lanes—a finite resource that happened to grow in availability as Malone's demand for the lane wood rose. The founder did whatever he could to stockpile on the raw material, in part out of fear that it wouldn't be available anytime soon after. "We've been able to maintain an inventory of wood that would allow for massive growth from year to year," he says. Essentially, it amounts to a tall stack that's half a football field long.
"It was difficult to bite the bullet and reinvest continually in this raw material way ahead of time," says Malone. "Because of the rarity factor, if somebody said, 'I've got these great lanes,' because I had this paranoia that the phone's not gonna ring again with more, I would do what I could to get them, which meant diverting funds. Maybe I wouldn't use these lanes for years, because of how many we had, but I always had long-term growth in the back of my mind."
Sustainability is paramount for Malone and his company. "Since we are trying to stand for sustainability, we want to stand behind our products and offer goods transparently for our clients," he says. "With a lot of commercial stuff, you see anonymous millworking shops used. They may do excellent work and have longstanding relationships with architects and designers, but [there's no] accountability." If CounterEv's wood isn't from a faithful alley, it's sustainably harvested, FSC certified, or locally sourced near the brand's manufacturing center.
CounterEv's commitment to transparency has been rewarded by growth. After Labor Day, it will debut an extension table that's long been in the works; later in September, the brand will release its new upholstery line; at some point this fall, a line of dressers will launch. In the shop, a 1,500-square-foot storefront that opened last October at Brooklyn's City Point retail hub, there's a new design lab where clients can handle samples and customize furniture. It's all a bit rapid for a company that has grown incrementally up to this point, but it doesn't surprise Malone, who bootstrapped in early years by opening credit cards and taking out loans.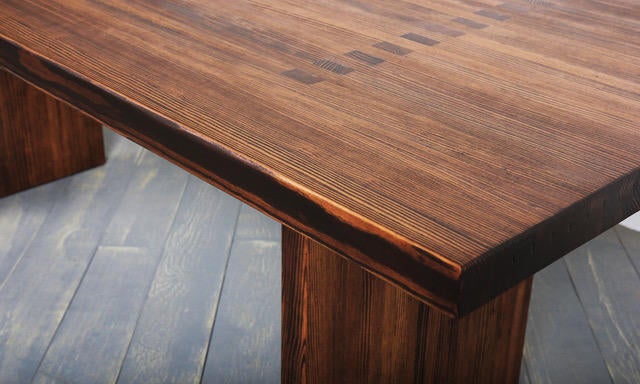 The new focus on retail is a significant pivot for CounterEv, which up until now has found success in partnering with food-and-drink giants like Starbucks, Sweetgreen and Shake Shack. Now, the goal of growing a residential client base through brick-and-mortar retail and online inventory is rooted in the hope that it will solidify CounterEv as a brand, and Malone as the face of that brand. "The store is the first place to try stuff and get responses for new pieces," he says. "We have a lot in development. We're definitely stretching the boundaries of what we've been known for."