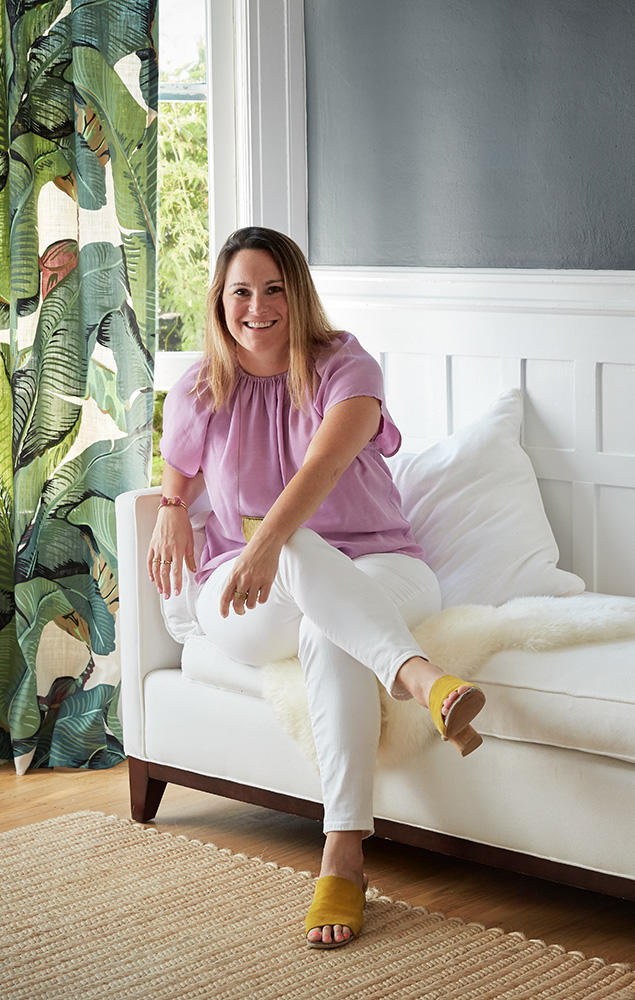 We've already told the enchanting story of CW Stockwell in the pages of Business of Home, but it's worth repeating. In 1905, a former pharmacy owner started a wallpaper company in Southern California that, 40 years later, would produce one of the world's most recognizable patterns: Martinique. (You know it as the banana-leaf print adorning the Beverly Hills Hotel.) Though the pattern stayed famous, the company behind it fell into neglect—until last year, when Serena & Lily alum Katy Polsby relaunched the brand. And thus, a century-old company became a startup.
In the latest episode of the BOH podcast, Polsby adds some depth to the story, telling host Dennis Scully how a family connection led to her involvement with the brand, why she's not looking to get into more showrooms, and the legal challenges that come with owning a much-imitated (and sometimes flat-out copied) pattern. "I need to follow this really fun, narrow, curvy path to bring a really beautiful historic brand, in a graceful way, to more people," says Polsby. "And that sounds like a really fun adventure to me."
Below, listen to the show and check out a few takeaways. If you like what you hear, subscribe to the show (free of charge!) and every week a new episode will be delivered to your smartphone.
CHOOSING DIGITAL
After taking over the reins of the brand, Polsby faced some immediate choices. One was distribution: Push to get the brand into multiline showrooms around the country, or go direct to designers (and consumers). CW Stockwell is in a few showrooms—Harbinger in New York and Los Angeles and Well Made Home in the Bay Area—but mostly Polsby is looking to go digital. "A customer called one day from Oklahoma and she wanted to buy 13 rolls of Martinique wallpaper," she says. "I had this real live experience of playing that out: OK, if I had a showroom in that territory, I have to … give her that showroom's phone number, she has to hopefully call them, they have to know whether it's in stock but they're probably going to call me anyway, and then they're going to call her back. And hopefully in the two days that all these calls have been made, she hasn't changed her mind. … It has nothing to do with losing a margin on that sale; it was quickly obvious to me that that's not how we should be transacting business in 2020."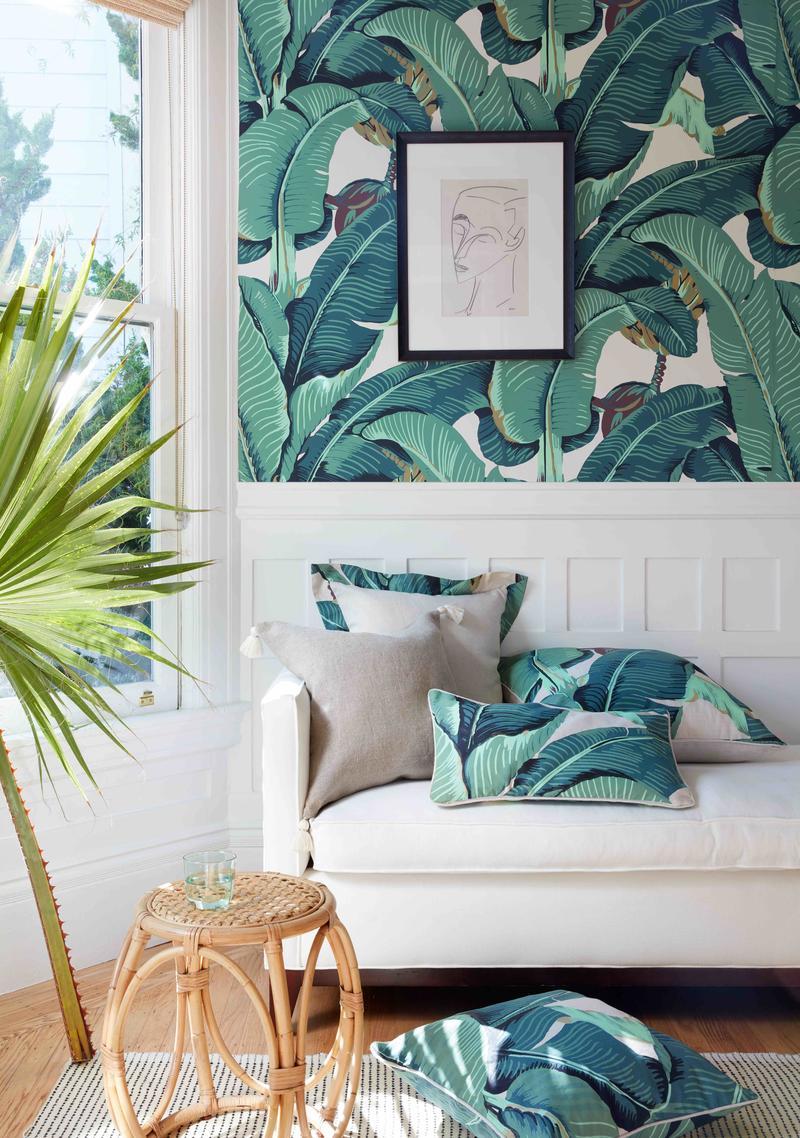 COPYCATS
The funny thing about Martinique is that while not many people know the story behind it, everyone knows what it is. That's because it's everywhere—and not always legally. As one of the most recognizable wallpaper patterns in the world, it's often imitated, and sometimes even used without permission. One of Polsby's central challenges of relaunching the brand has been to reclaim clear ownership of the pattern, a long process that includes everything from hounding Etsy copycats to a legal entanglement with Donghia, which began producing a look-alike reproduction of Martinique through its Hinson line. (Polsby and Donghia eventually compromised on a licensing agreement, an arrangement that will transfer over to Hinson's new owner, Scalamandré.) "When you think about the big picture of intellectual property in the textiles world, it is muddy, it's not regulated, it can get ugly," Polsby says.
COVID LESSONS
Like everyone else, Polsby was initially stunned by COVID, but her reaction has been to double down on digital tools (she's in the process of building a fully transactional e-commerce tool) and look on the bright side. "A lot of customers, designers, and everyone in between, have suddenly been to boot camp on how to use their computer for digital communication," she says. "The need to travel with a huge carload of samples will always exist, but at least now we have this comfort level that did not exist previously."
Homepage photo courtesy of CW Stockwell