They say that acknowledging your problems is the first step to recovery. Given that logic, Bed Bath & Beyond has taken a very big first step.
At the company's annual shareholders meeting this past Thursday, its new management and board of directors set a decidedly different tone to the proceedings, starting off with the admission that it knows there is much work to be done to fix a broken business.
Led by independent chairman Patrick Gaston and interim president Mary Winston, the meeting—which had always been a perfunctory event with little substance and less transparency under prior management—had a demeanor of candor, appreciation for the patience of investors and most important, recognition that the job ahead was a big one.
Both in their prepared statements and in response to questions from shareholders and the press, the two repeatedly talked about the problems that exist and the work being done to address them.
Winston said after touring stores and talking with shoppers and employees, "What I have seen and heard is that Bed Bath & Beyond is an iconic company. We have our problems but we can turn it around."
"There's a lot of significant work ahead," said Gaston.
In response to questions, Winston said, "Job number one for us is reconnecting with our customers," a problem that would have never been acknowledged by previous management much less addressed as a goal.
Repeating what she had said on a previous conference call with analysts several weeks ago, she talked about the four big initiatives the company must focus on to turn its business around: driving top-line sales, resetting its cost structure, evaluating its multiple brand banners and physical stores, and reordering its priorities in merchandising, sourcing and operations.
And while specifics and a working timetable were not to be presented at this time, both Winston and Gaston offered some peeks into their thinking:
On moving faster: The company had a "risk-averse culture" that endlessly tested store concepts and programs to the detriment of both. "We're going to speed up that process."
On working with vendors: Of the sometimes adversarial relationship, Winston said, "We want to look for a win-win situation with our vendors and offer an assortment consistent with our brands."
On store presentations: "We need to address the clutter in the stores and rationalize our SKUs." This would mean fewer items on the sales floor and perhaps more of an experiential selling environment.
On store size and count: "We need to give customers a reason to come into our stores, and that might mean smaller stores or fewer stores" as the percentage of online business continues to grow.
On omnichannel merchandising: "It has to be more seamless," she said, with better integration of resources to allow for the purchasing process to cross physical and virtual boundaries. "Our online business is getting progressively better, but we still have to do better."
On couponing: "We are doing some testing with coupons," she said, acknowledging that the 20 percent coupon is "very attached to our brand" and explaining that the company doesn't want to do anything to jeopardize that relationship. She also said to look for more variations on coupon offers and frequency, while declining to say if a prior initiative to reduce couponing was still in place.
On a new CEO: The search continues, both executives said, without offering any timetable on when a new permanent president might be in place. But both stressed that implementation of changes was not on hold pending that hire. "We are not waiting," she said. Added Gaston, "Mary is not waiting."
On company culture: "We have to transform the culture of how we think about the customer," said Gaston. Those who do business with the chain have often commented privately that the company's culture has turned sour and difficult to work in.
Throughout the entire meeting, there was a sense that speed was of the essence. "Our goal is to accelerate the transformation of the business," said Gaston, one of several times the words "accelerate" and "transformation" were used.
"We're not trying to shed our former image our current customers are used to," said Winston, "but transform the business to attract new customers as well."
____________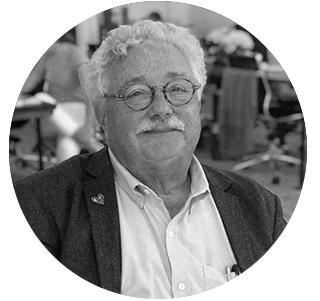 Warren Shoulberg is the former editor in chief for several leading B2B publications. He has been a guest lecturer at the Columbia University Graduate School of Business; received honors from the International Furnishings and Design Association and the Fashion Institute of Technology; and been cited by The Wall Street Journal, The New York Times, The Washington Post, CNN and other media as a leading industry expert. He was also a guest on the BOH podcast, and his Retail Watch columns offer deep industry insights on major markets and product categories.