Hope Lodge, the only New York City facility to provide free housing to cancer patients and their caregivers, is hosting its 10th-anniversary Birthday Bash this autumn. Top designers and other tastemakers will design 30 tables, while ABC's Diana Williams will be on hand to emcee.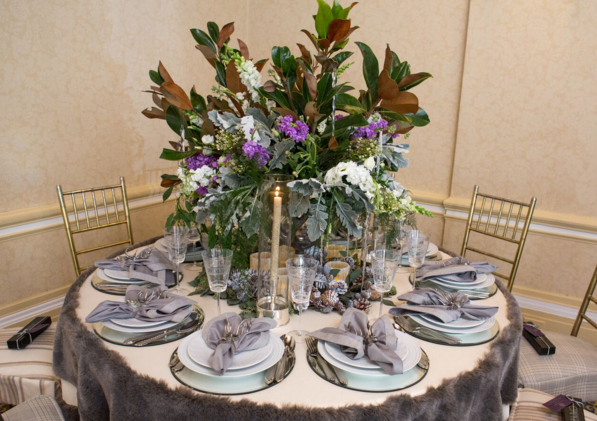 Guillaume Gentet, co-founder and co-chair of the Hope Lodge Birthday Bash, says, "Fighting cancer can be not only physically draining, but financially draining as well. Hope Lodge NYC provides facilities that allow patients to get the most cutting-edge treatments in New York without worrying about where they will stay. They are able to live in a peaceful, supportive community along with a guest of their choice to focus on their fight. It is an honor to continue supporting this essential facility as we look toward a global cure."
The Birthday Bash will unfold on November 7 at Guastavino's in New York. A September 12 kickoff party will be hosted by Ron and Sandy Diamond as Event Chairs; Gentet and David G. Carpenter as Decor and Design Chairs; and Michael Aram as Honorary Design Chair.
The full roster of designers includes:
Arlene Angard Designs
LKID
Ashley Darryl Interiors
Lori-Girl Creations
Bachman Brown Design
Marc Normand Gelinas
Brett Helsham Designs
McCory Interiors
Calder Design Group
Milton De Paul for Samuel & Sons
Elissa Grayer Interior Design
Natalie Kraiem Interiors
Elizabeth Pash Antiques & Decoration
Peti Lau
Eric Haydel Design
Raine Heidenberg Interior Design
Gregory Allan Cramer
Right Meets Left Interior Design
Ivelisse de Leon
Rococo Design Interiors
Jaime Walters
Stacy Garcia, Inc.
Jeannine Williams Design
Taylor Spellman New York
Kim Scodro Interiors
Tina Ramchandani Creative
Laura Krey Design
Wheelock Design
Lindsay MacRae Interiors
Hope Lodge has hosted 15,700 guests from all 50 U.S. states and 45 countries, saving its visitors over $51 million in lodging and hotel costs.