Knoll has named Rick Kilmer president at Holly Hunt, replacing David Schutte, who is now executive vice president of Knoll specialty businesses. Kilmer most recently served as president of Flor.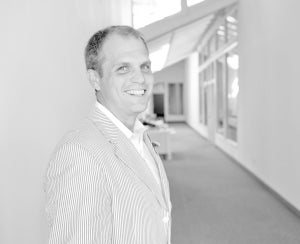 His prior roles have included general manager of Kallista, one of Kohler Co.'s boutique brands, and vice president of strategic development with Janus et Cie.
Chicago-based Holly Hunt is owned by Knoll and overseen by CEO and creative director Holly Hunt. "Rick brings a great track record of operating stand-alone brands within a larger organization as well as working alongside the founders of a creatively led business," says Knoll CEO Andrew Cogan.
Since Holly Hunt was acquired by Knoll in 2014, the brand has opened showrooms in London, Dallas, Houston and Los Angeles. Additionally, Holly Hunt has acquired the Vladimir Kagan Design Group and introduced a line of outdoor furniture.