Drumroll, please: This year's Gift & Home Trade Association (GHTA)/Gift for Life Honor of Excellence goes to April Cornell, the home furnishings and fashion designer known for starting out following the Silk Road and visiting Istanbul and Afghanistan. Delivered by Arianna Huffington at the ninth-annual ICON Honors during Atlanta International Gift & Home Furnishings Market earlier this month, the lifetime achievement award recognizes those "doing truly extraordinary things in pursuit of their dreams—those who achieve success through ingenuity, integrity, creativity, energy and hard work," according to AmericasMart.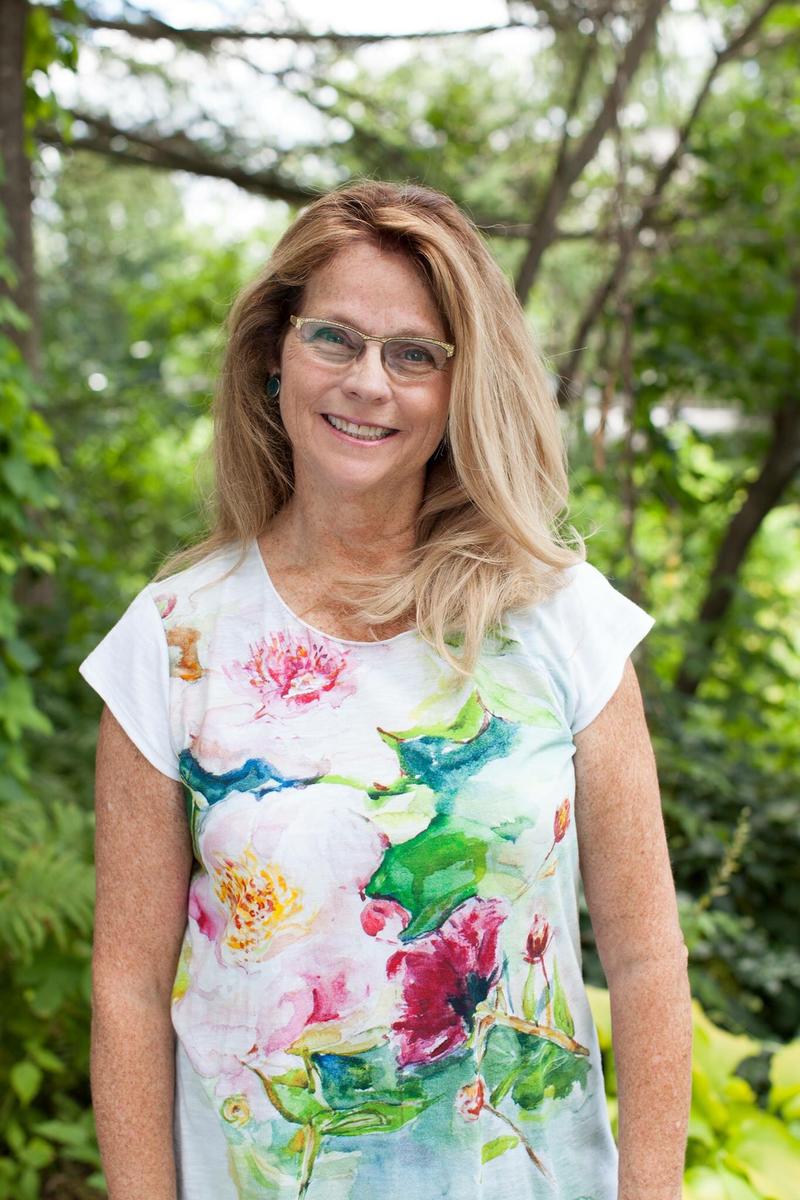 "Receiving this award was really inspiring and validating. You work so hard to design and produce an environment that captures people's imagination and their attention. The honor was a recognition of that effort and the entire world of people that help make that happen. And I had the opportunity to celebrate with my family, which, when I step back and get into my gratitude mode, I think is really the most important thing. It's really special to be present in those moments and live that joy really fully," Cornell tells Business of Home.
She was honored for her work, which includes hundreds of vintage-inspired prints created from her own watercolors and artwork, as well as for her entrepreneurship; Cornell opened the first entirely foreign owned company in New Delhi, back in 1992, and has since signed on to manufacture for other companies throughout the world. She also runs The Giving World Foundation, which organizers say is designed to "help the disadvantaged in India become self-reliant."
Linda Simpson, an industry licensing expert who has licensed Cornell's work in the past, says of the win: "April, like a poet, sensitively captures nature's many moods and splendid colors with strokes of a paintbrush. April's travels throughout the world, particularly India, where she does charitable work, has also given a unique her craft unique flavors. Throughout the years, I have admired her timeless, ever-evolving, unformulaic brand signature, which is why I licensed her work years ago at Silvestri and continue to collaborate with her now. This award is well deserved, recognizing April's innate ability to translate her love of nature into a recognizable feminine lifestyle brand with an ever-growing populace of customers worldwide."
Of her fellow honorees, Cornell says, "They were lovely and charming and incredibly dedicated to their crafts. They love what they do, and watching people work in that way is always an inspiration to me. Watching people do things well is a natural draw to me, watching them do it really well and with grace and joy is truly hypnotizing."
Check out the full list of ICON Honors 2018 winners:
INNOVATION HONORS: PRODUCT INNOVATIONS
—Coleen Christian Burke First Ladies Collection by Fitz and Floyd
—Picnic Time Family of Brands
CONTRIBUTION HONORS: INDUSTRY INFLUENCE
—Franz Collection Inc.
BRANDING HONORS: BRANDING/IDENTITY
—Alabama Sawyer
—Museum Store Association
AmericasMart Medal of Excellence Honor
—Bobbie Gottlieb and Tom Gottlieb, Two's Company
GHTA/GIFT FOR LIFE HONOR OF EXCELLENCE
—April Cornell