Product Preview is a weekly series spotlighting the latest and greatest debuts in the marketplace. Check back every Friday for what's new and notable.
It was a busy week for design lovers. BDNY brought a bevy of fresh seasonal designs to the Javits Center, and there was no shortage of exciting debuts outside of the fair to marvel at. From plaster-based wallcoverings to handbag-inspired armchairs, here are 11 standouts from the latest round of launches.
Kasthall introduced five lively colorways into the palette for its fanciful Feather rug. The hand-tufted design by Ellinor Eliasson—made of wool-and-linen boucle with a feather-boa-style fringed border—is now available in tone-on-tone shades, including steel-hued Blue Jay, tan Hoopoe, rich green Parakeet, caramel-colored Nuthatch and neutral Sparrow.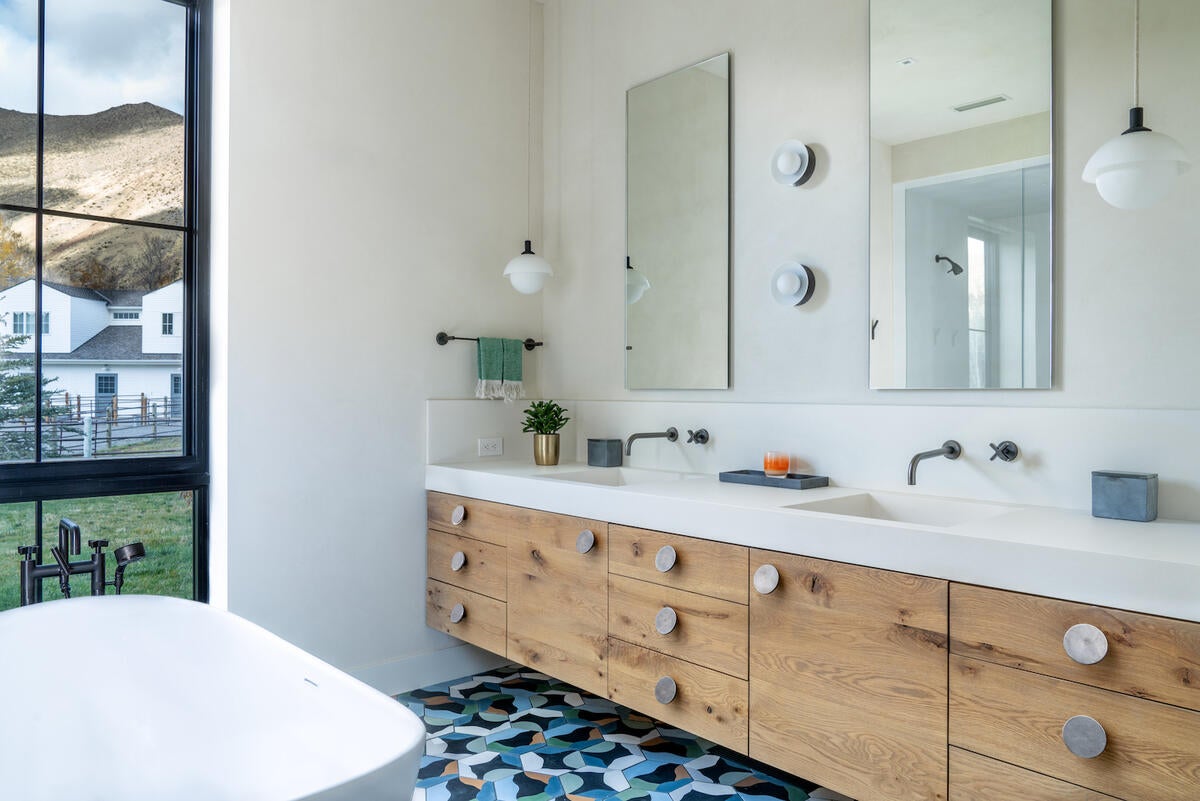 Courtesy of Rocky Mountain Hardware
Rocky Mountain Hardware wowed BDNY attendees with its Phases collection by Suede Studio. The collaboration offers an assortment of gently curved cast bronze designs, including the arched Rendezvous catch pull, the angular Pivot cabinet knob and the sleek Detour toilet paper holder with built-in shelf.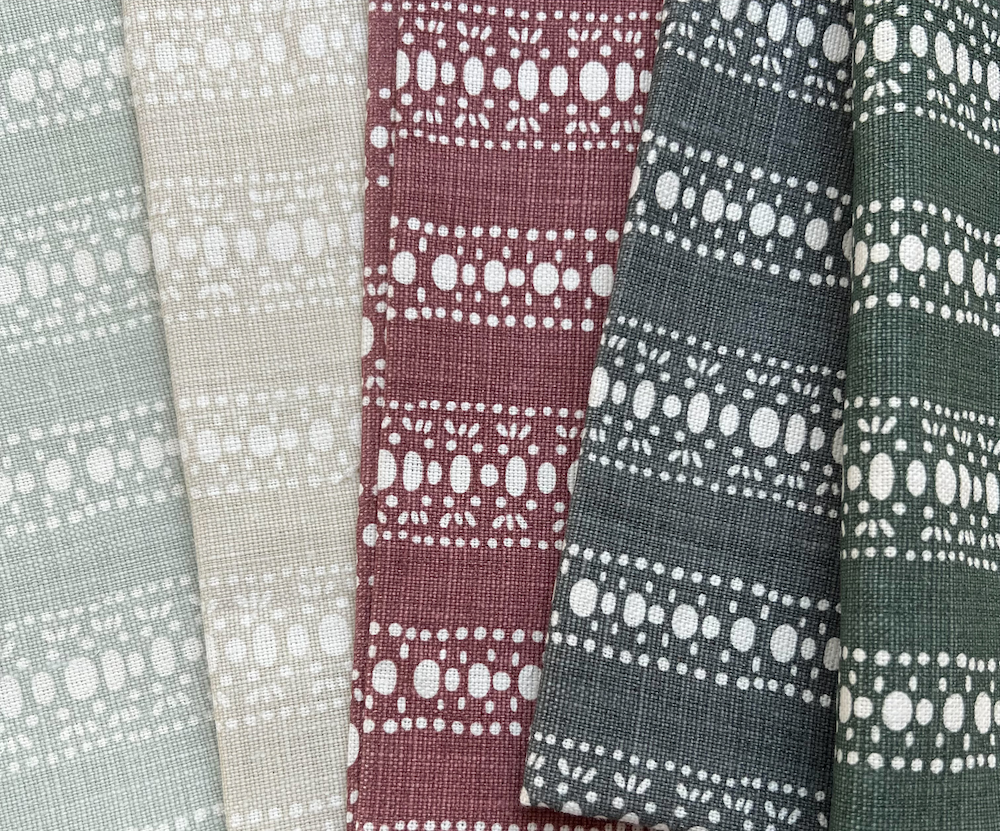 Courtesy of Greige Textiles
Collection Nine by Greige Textiles is every bit as artful as it is easy on the eyes. Available at New York–based digital multiline showroom Somerselle, the series includes five hand-illustrated fabric patterns—such as the rhythmic Liam, the botanical Bernadette, and the sumptuously striped and stippled Henri—in multiple colorways, printed on 100 percent Belgian linen.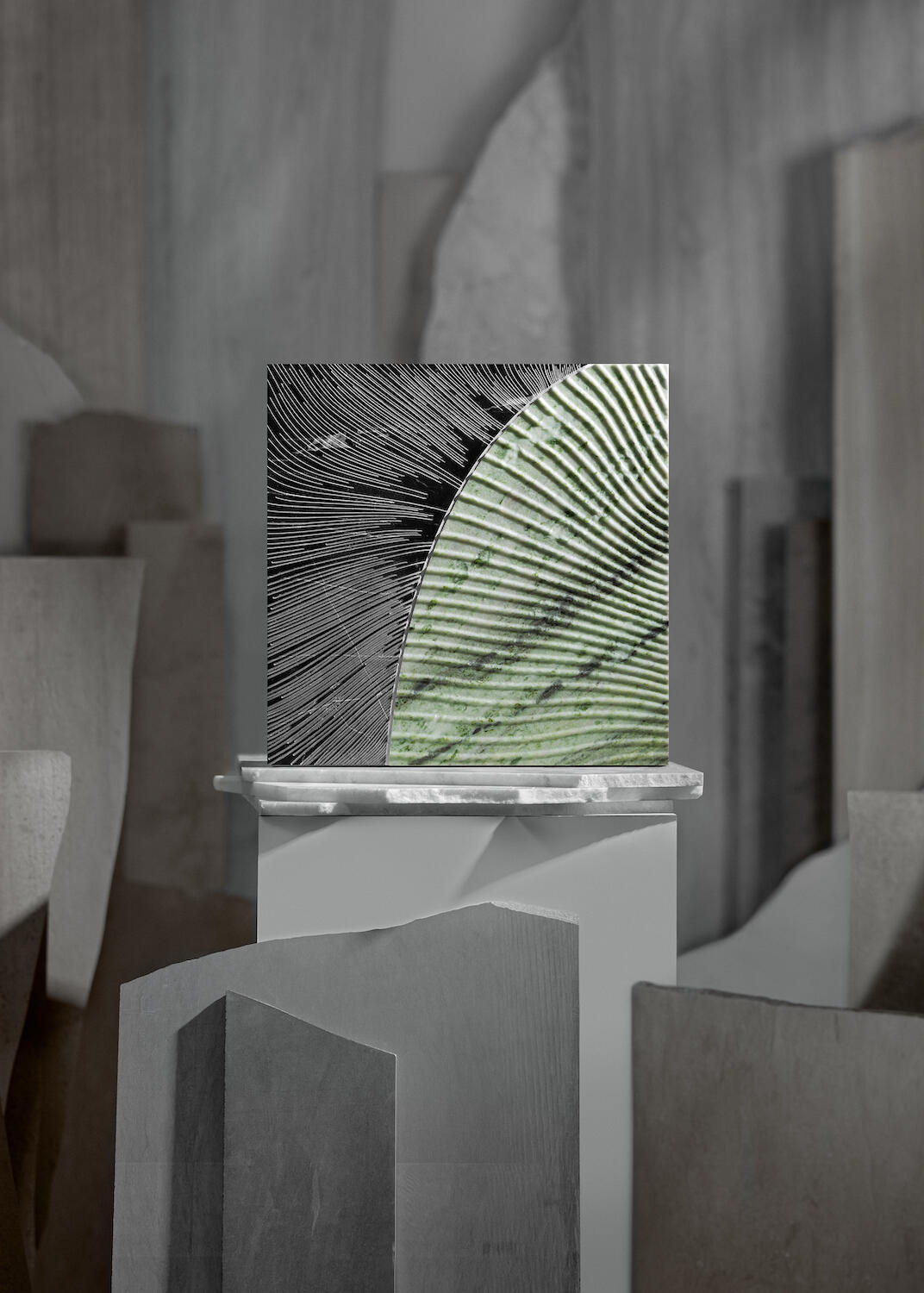 Alison Rose's super dreamy Duo series for Artistic Tile was on full display at BDNY. The high-contrast stunner features two distinct patterns—an etched-line design and a rippling wave-inspired marble motif—combined in one decorative field tile, which can be installed in an array of unique configurations to forge a one-of-a-kind look.
Arte's new Between Rivers wallcovering won the coveted Best of BDNY wallcovering award. Part of the brand's carved, clay-inspired Babylon collection, the three-dimensional, 15-panel design showcases a lush panoramic scene set in ancient Babylonia, complete with elephants, gazelles and date palm trees.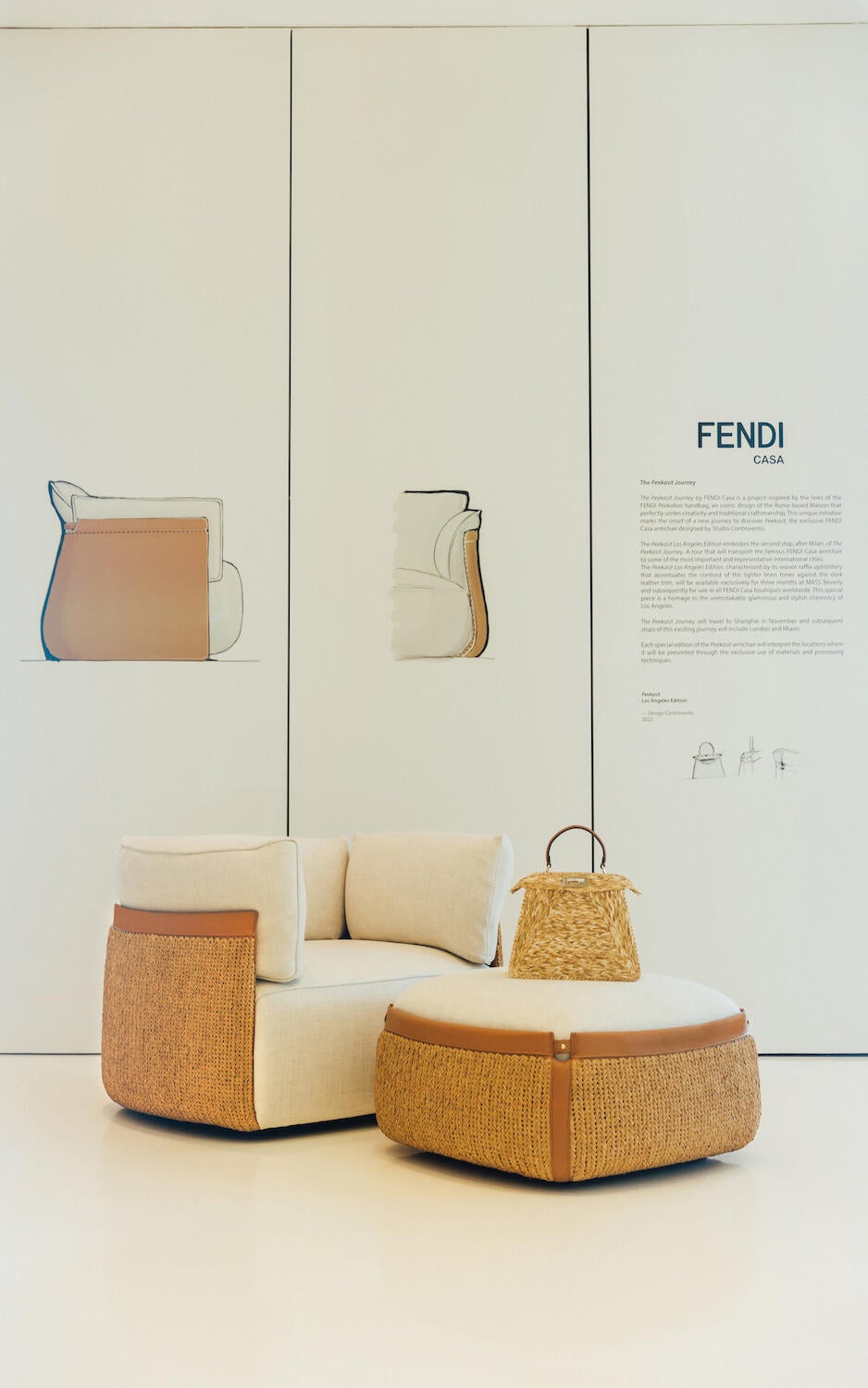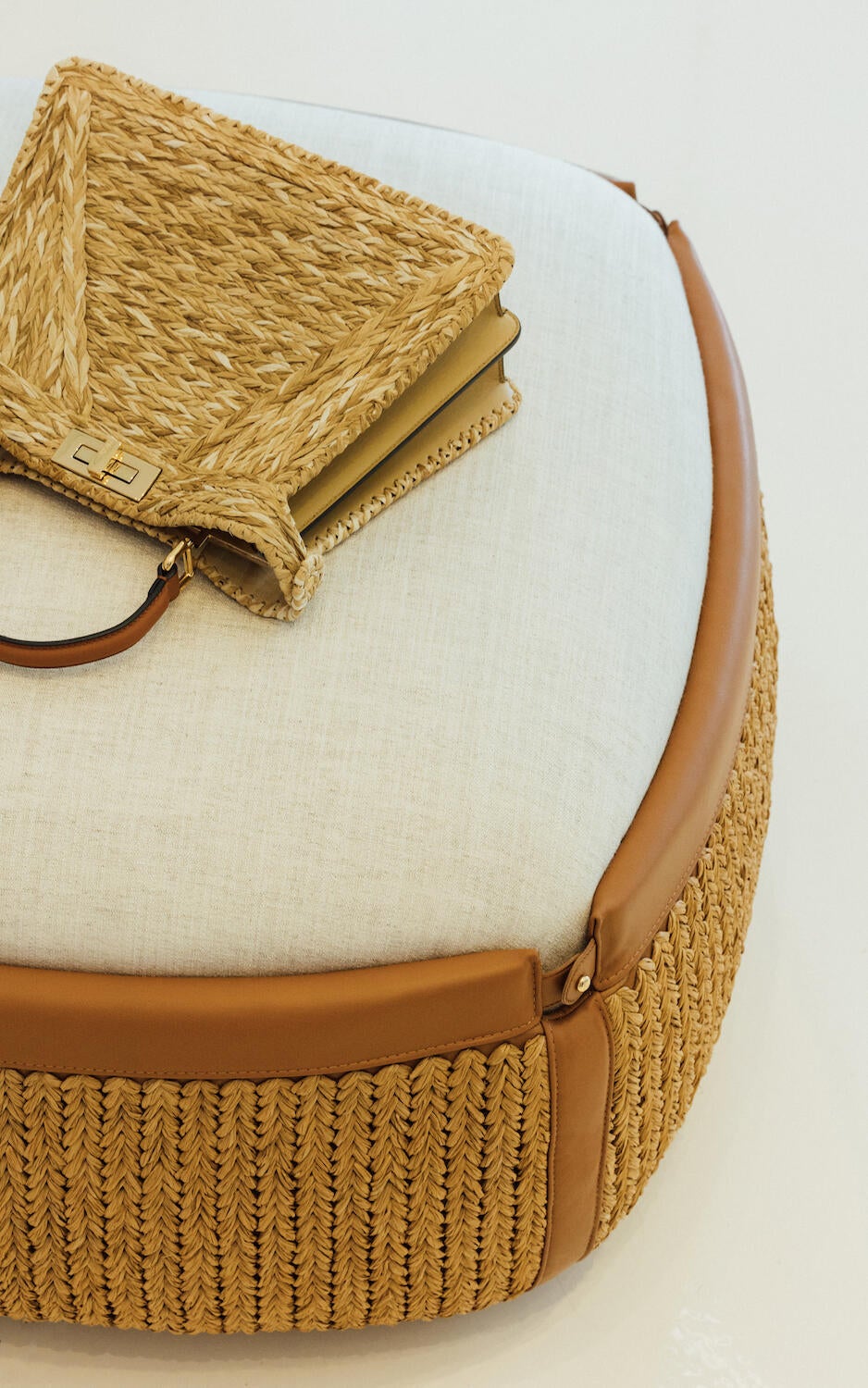 Fendi Casa unveiled a fashion-forward armchair named Peekasit Los Angeles Edition. A love letter to the brand's iconic Peekaboo bag, the trapezoidal design—available exclusively at Mass Beverly through February—is crafted in collaboration with Amsterdam-based studio Controvento and comes outfitted in organic linen upholstery and hand-woven raffia with a luxe nubuck leather trim.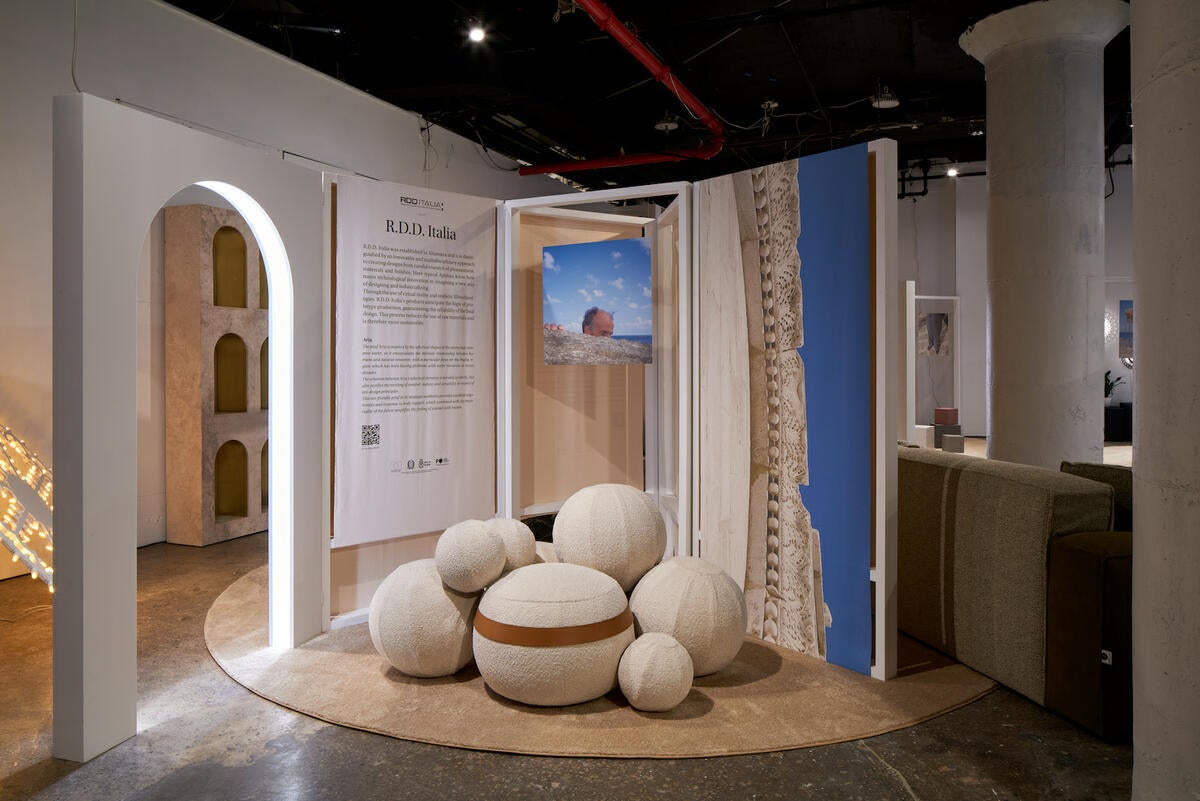 The Autentico: Design Made in Puglia exhibit made a splashy stateside debut in New York's Meatpacking District. The imaginative showcase (on display at 82 Gansevoort Street), features a selection of forward-thinking products from 11 prominent Pugliese design brands, including Affreschi & Affreschi's hand-crafted, plaster-based InnerLine wallcovering and a spherical lounge chair composed of rearrangeable poufs by R.D.D. Italia.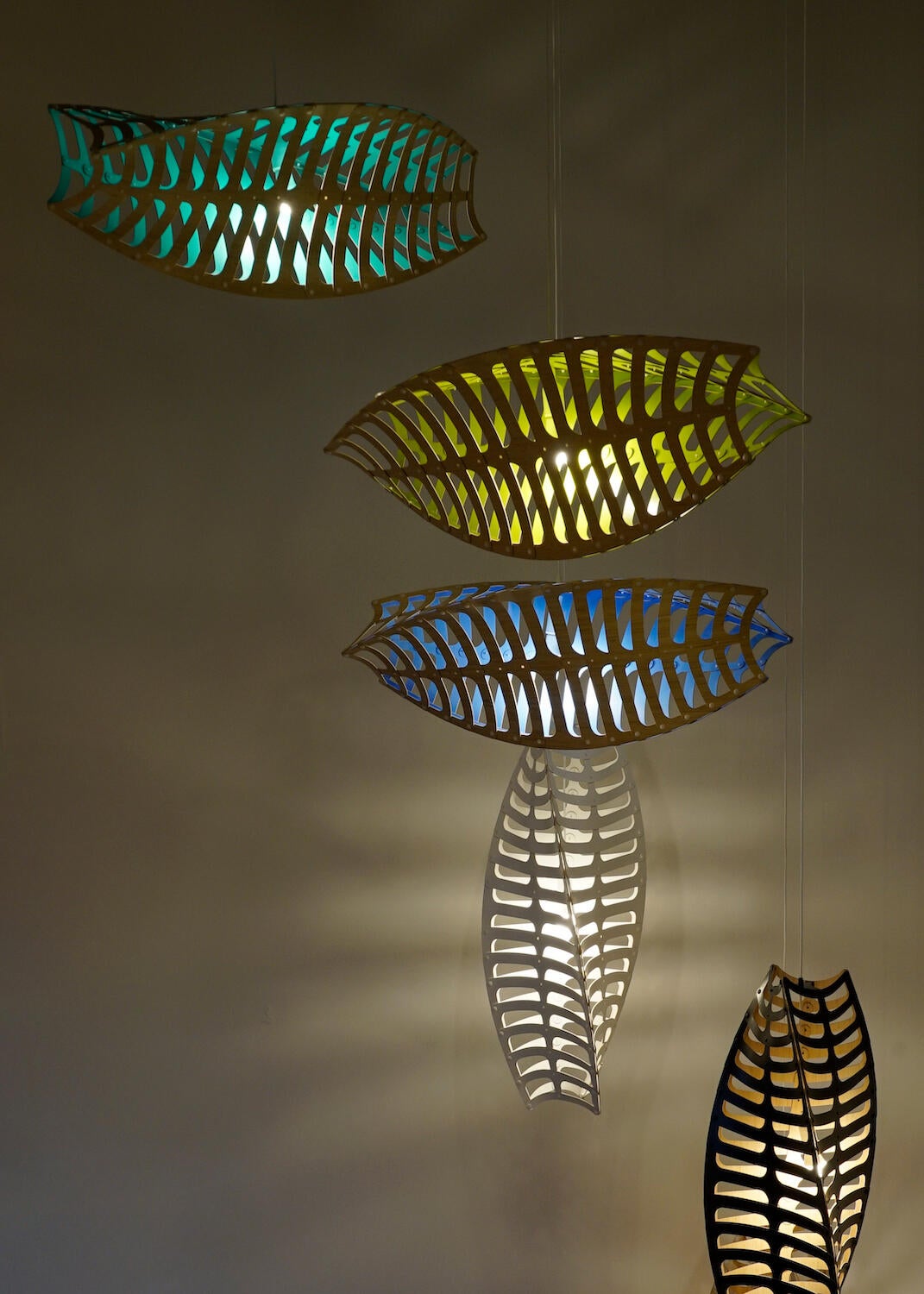 Courtesy of David Trubridge
David Trubridge's Toru is a lesson in the power of shadow play. Constructed of lightweight bamboo, the floating pendant light can be installed vertically or horizontally and features a freeform skeletal frame with cutouts that cast cool shadowy shapes around the room.
Ana Kraš's Oko collection for Bower Studios is pure linear perfection. Modeled after the Parisian artist's gestural illustrations, the collab spans five clean-lined mirror designs bedecked in colorful metal clips that mimic the look of crayon drawings.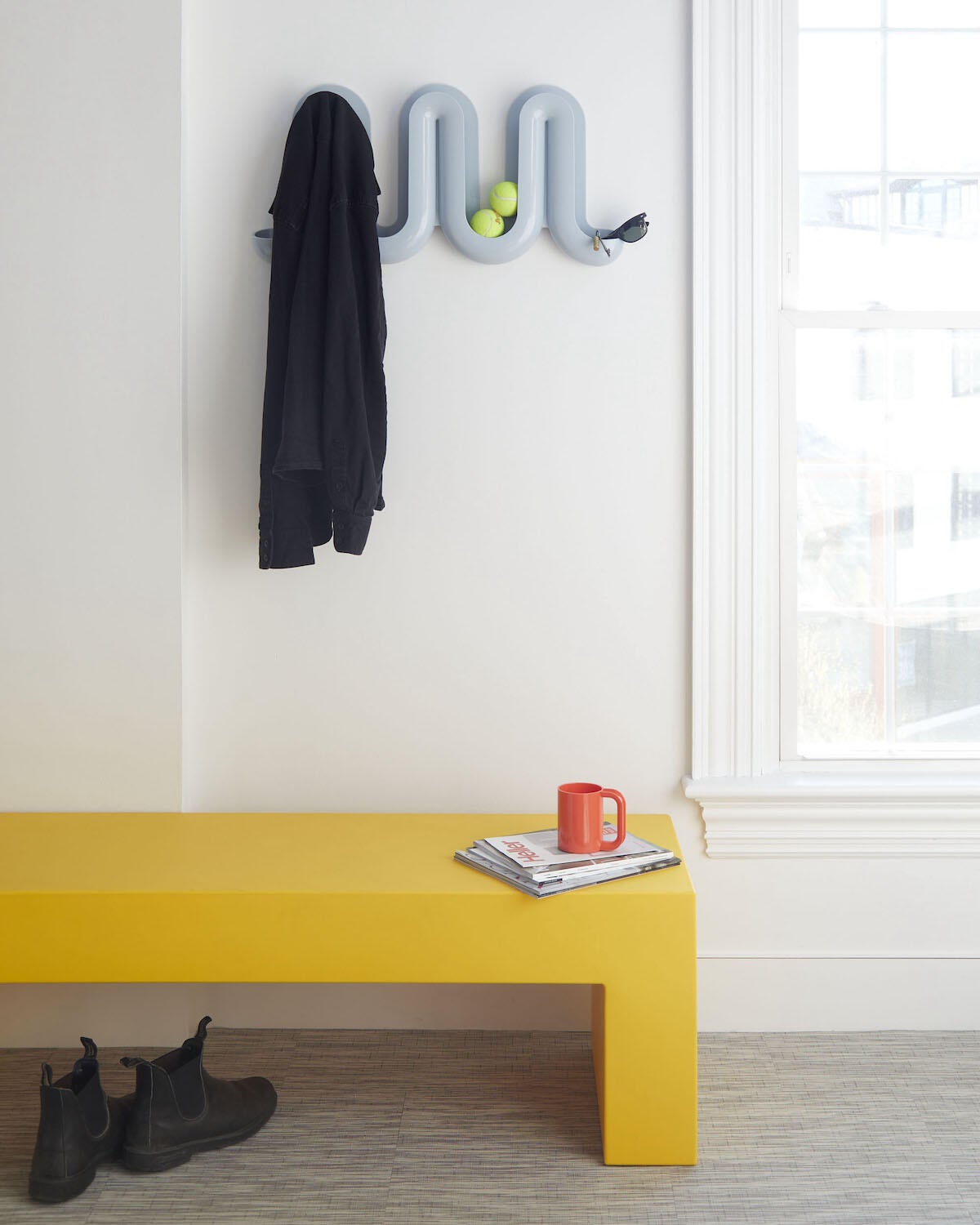 Heller's eco-conscious booth at BDNY made me want to break out in song. The colorful display was brimming with the Connecticut brand's shapely, 100 percent recyclable creations, including the sculptural Limbo chair, the scoop-seated Bluff chair, and Swell, a sinuous wall-mounted coat rack with hidden storage compartments.
Clare Vivier launched an exclusive collaboration with Framebridge. The series offers six of the beloved fashion designer's hand-drawn typography prints—such as Oui, Ciao, and J'aime La Vie—float-mounted in three of the brand's most popular frames, including the clean white Irvine, the natural wood Marin and the chic black Mercer.