Alison Rose's collection for Artistic Tile began in Cinderella fashion, on one of those rare evenings when everything falls perfectly into place. The New York–based interior designer was giving a talk on working with millennial clients (her advice: "Treat them like anyone else") when a hand shot up. An audience member had a surprise announcement: One of Rose's projects had been chosen to appear in Interior Design magazine, featuring a custom entry floor fabricated by Artistic Tile—news to the designer. After the talk was over, Nancy Epstein, the Secaucus, New Jersey–based company's CEO, appeared from the crowd, approached Rose and asked her to design a collection. Not a bad night.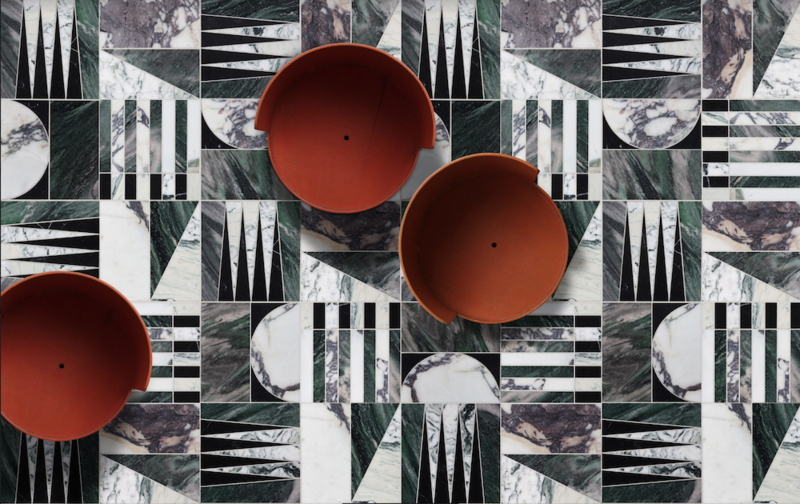 Courtesy of Artistic Tile
The resulting line, Euclid, debuted this past week. It's Rose's first license. However, it's far from her first experience with her new partner. "I know it sounds funny but I can't remember ever not working with [Artistic Tile]," she tells Business of Home. "I started working at architecture firms in high school, I was lucky to have a lot of experience by the time I graduated from college, and it was the fabricator I would always use for custom work."
A designer's first collection can be a daunting proposition, but Rose was given complete freedom to play—the direction from Epstein was merely: "We don't want to do anything we've already seen." Rose drew on a wide variety of inspiration, ranging from Bauhaus furniture to antique flooring to, intriguingly, the shape of tapestry strands when viewed under a microscope. (When she was growing up, her mother was the CFO at the Met and the Museum of Natural History, inviting an early obsession with old costumes and fabrics.)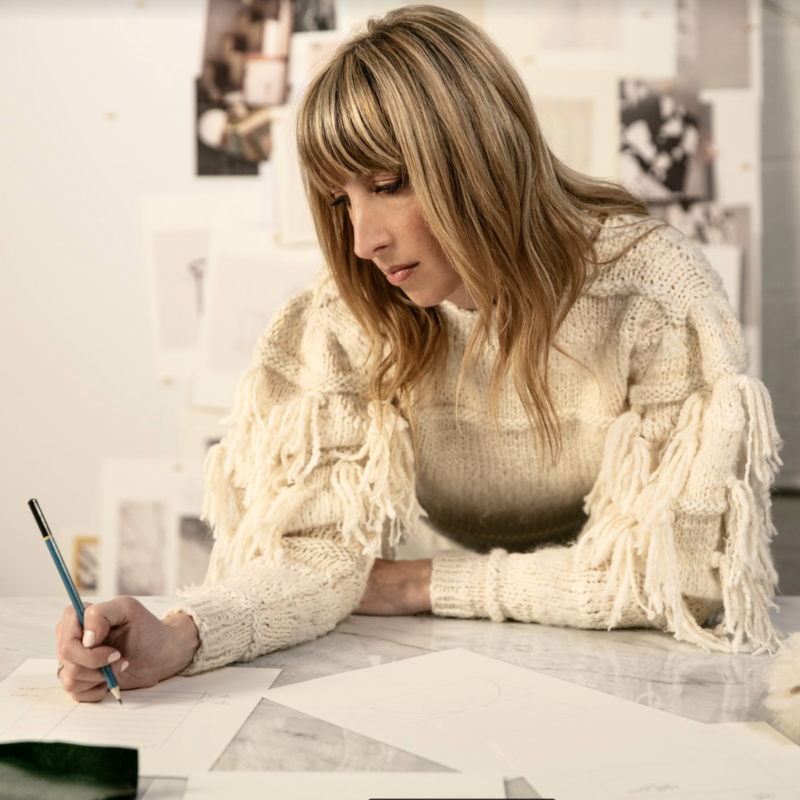 The initial presentation wasn't without its drama: "I remember Nancy's face," says Rose, laughing. "I came in with this whole big periodic table, I had made this whole alphabet of shapes." Over time, working with the team at Artistic Tile, Rose pared down the alphabet into a series of finite "words" that designers can combine for their own work.
The final collection is a bold mix of geometric shapes in two scales and an assortment of colors and stones. A little bit glam, a little bit severe, the collection holds appeal for both classic design aesthetes and—coming full circle—stylish millennials.
It's early days in Rose's licensing career, too soon to see if it will become a significant contributor to her bottom line. "I haven't really been able to think about where it's going to go—lawyers and accountants have definitely come to me and are talking to me about it," says Rose. "But I wanted to wait to focus on that after the pieces are out. I wanted it to be about what I wanted to do."
Befitting a collection with such a serendipitous origin story, the collection has received a warm debut thus far—including inquiries from some of Rose's favorite designers. She's also excited to use the collection for her own clients: There's a master bathroom project in the works with a palette that lends itself to Euclid.
"I wouldn't even need to customize it at all," Rose explains, before interrupting herself with a laugh. "It's funny—to talk about customizing my own custom line."