If you look at some of the more successful direct-to-consumer brands of the past decade—Away, Warby Parker, Casper—there's a throughline of bringing a high-end, well-designed product available to a wider audience. Take something that's often out of reach, cut out the middleman (and the retail markup), and make it accessible to all. It's that model that Danny Soos, the founder of online design service Form Kitchens, hopes to bring to the world of home cabinetry.

By going directly to the same factory in Germany that manufactures many of the luxury European kitchen brands, Form is able to offer high-performance, sleek cabinetry at a fraction of the showroom price. Soos compares their pricing to that of The Home Depot, but with a product that captures the frameless look that Pinterest and Instagram have made trendy. "You fall in love with these kitchens on social media, but what you don't realize is that they cost half a million dollars," he says. "We're offering those showroom-quality kitchens at big-box prices."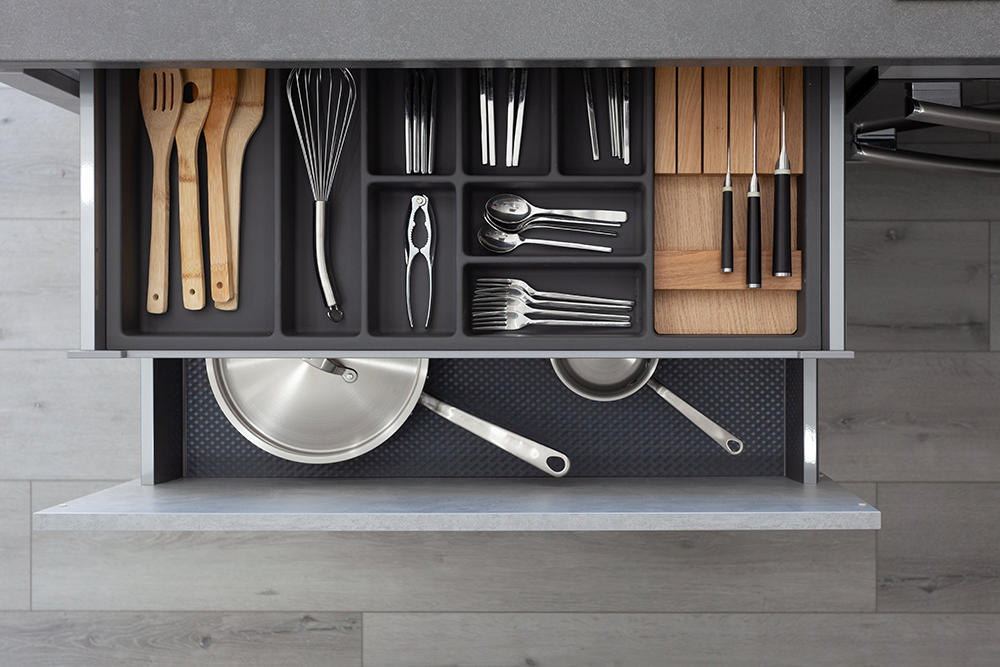 Courtesy of Form Kitchens
It was the quest to renovate his own kitchen in that aesthetic that prompted Soos to found Form. "I must've gone to every showroom in London twice, and the places that were in my budget didn't have what I was looking for, and the places that did were too expensive," he says Soos. A software engineer by trade, he already had a foot in the startup scene in his native London, but he moved to San Francisco to start Form, spending the last 18 months building it out and running in beta before officially launching at the beginning of March.
Form's process begins with a free 30-minute remote consultation with one of its designers (there are currently 11 on staff, and the company is hoping to expand to 15 in the coming months), who helps the client nail down a budget and timeline and discuss design options. After that call, if the clients want to move forward, they pay a $299 deposit and receive front samples, photorealistic renderings, two video consultations with a dedicated designer, and the exact pricing of the cabinetry. Form will also help the consumers find a contractor if they're not already working with one.
The next phase of Form's process requires a deposit of $1,999 and includes architectural plans and unlimited design revisions. After the designs are finalized, Form sends them to the manufacturer in Germany, and from there, they're shipped directly to the client. The typical timeline is three to six weeks for the design phase, four to eight weeks for the manufacturing phase, and another six to 10 weeks for the shipping—for a total of anywhere from three to six months.
Most of the kitchens that Form has completed during beta testing have ranged between $15,000 and $25,000, with their highest budget project to date running $50,000. "The top percentage of customers are always going to go with a custom kitchen," says Soos. "But we're hoping to reach the middle of the market—a customer that is ready for something more elevated than Ikea, but who has a tighter budget than [a brand] like Henrybuilt, which does have a similar aesthetic to our offerings, could accommodate."
Building trust with consumers as an online-only brand is an inherent hurdle for Form. The D2C model has proven itself at lower price points, but there's a big leap between spending $100 on Warby Parker frames online and spending tens of thousands of dollars on a kitchen, sight unseen. "We've found that offering those photorealistic renderings really helped customers to trust us," says Soos. "Giving them those visuals of what their design can look like in their space seems to help move people to the next step."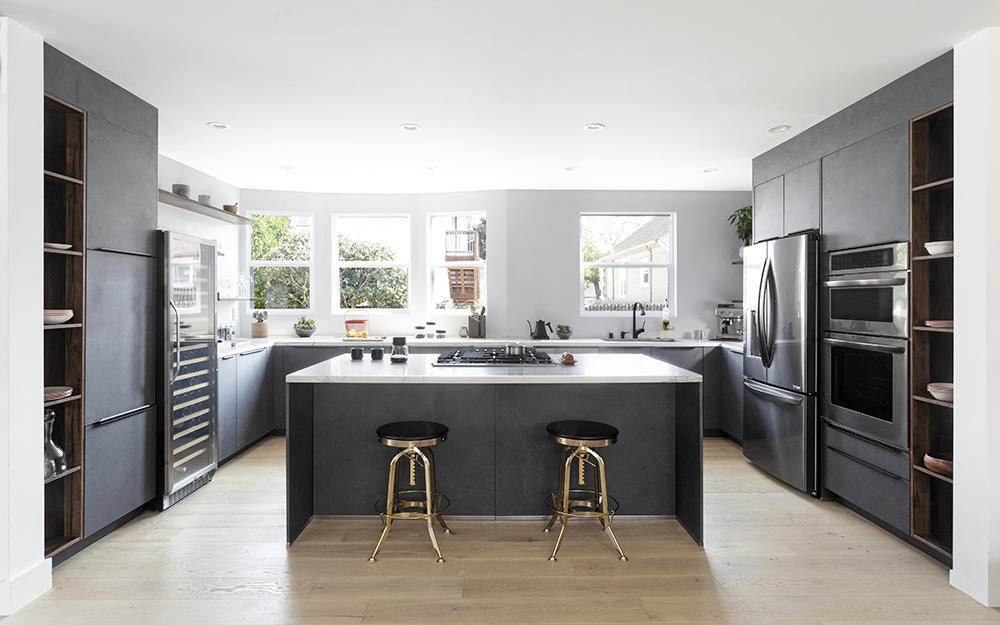 Courtesy of Form Kitchens
While he is mainly courting consumers, he's also interested in attracting designers. To that end, Form has launched a trade program, offering designers an additional 15 percent off. The trade option comes with a limited number of design changes, saving Form's team time in the first phase. "Working with A&D professionals, there's going to be less back and forth," says Soos. "They may even have AutoCAD files they can send us that we can work from. So, it cuts down on our workload, which is how we can pass on more savings to designers."
Soos is aware that some designers may see Form as competition but notes that the company has already received several inquiries from trade professionals. "There can be a perceived threat when something is new," he says. "But, ultimately, designers have to source cabinetry from somewhere—why not try us?"
Homepage photo: A kitchen from Form | Courtesy of Form Kitchens